Archive for Seashells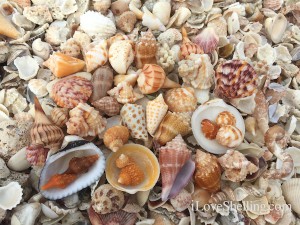 It doesn't get any better than seeing a huge pile of shells wash up on the beach within one day. I was shellucky enough to see it happen at Blind Pass Captiva and to get the video of it I showed you on my last post. It was Shellectric!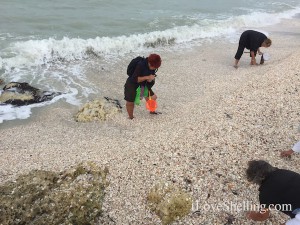 Talk about "shellucky" – local sheller Susan from Pine Island found a CABRITS MUREX!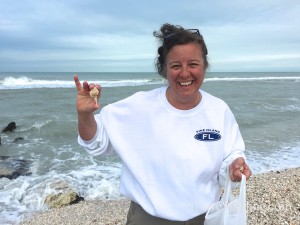 Shellzam!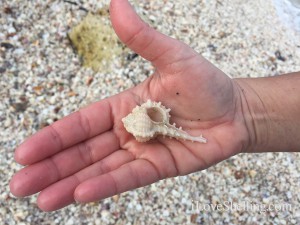 These are just a few other fab shells she found as well…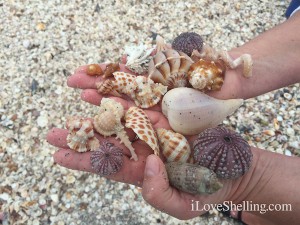 Lolly was there with her homemade shell belt collecting all sorts of goodies.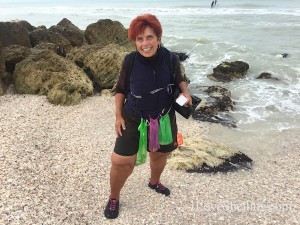 She found all sorts of shells like HORSE CONCHS, WHELKS, MUREXES and FLAT ZIG ZAGS and GIANT BITTERSWEETS…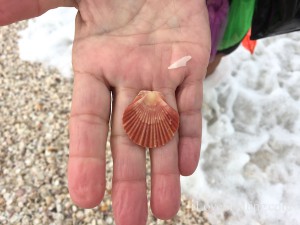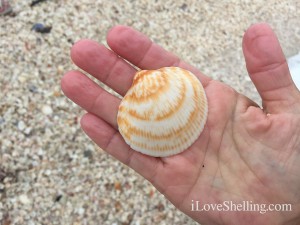 After seeing my "CANDY" (my little HORSIES in the first photo) and Lolly's as well, an orange HORSE CONCH is all Patti from MN was wishing to find. Moments later… voila! Patti whooped it up when she found her own sweet "CANDY". Yay!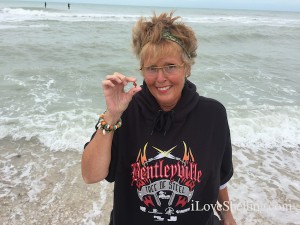 Babs from St Augustine was there to see all the shellnanagans and to find her own treasures.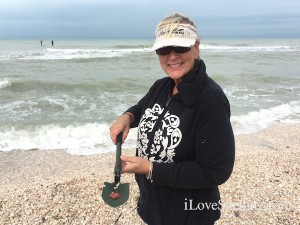 Its always fun to see what makes different people happy when they find something unusual. I was thrilled when Babs showed me this awesome ROUGH SCALLOP that had obviously been damaged in its lifetime but survived the predatory incident (IMHO- I'm thinking that's prob what happened).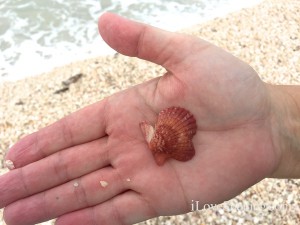 See? At one time, this mollusk knew it had more life to live and repaired its damage to see more days. I love those type shells! This even looks like it tried to manage the shape of a heart.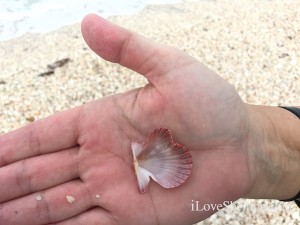 This shell pile event doesn't happen every day so when I'm there to witness it, I try to breathe it all in and enjoy every single moment.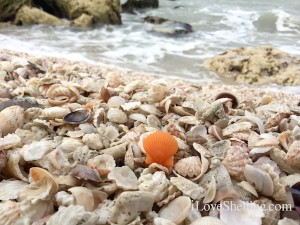 I didn't make it back yesterday so I have no idea if it's all still there. Let me know if you found any treasures at Blind Pass over the weekend.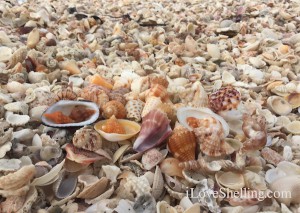 Join me on a Shelling Adventure! CLICK HERE for more info.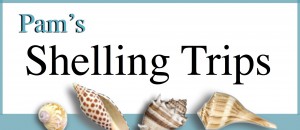 PS- I was at Gulfside City Park Beach over the weekend and its still loaded with shells and bling too.

Oh and I hope to see y'all at the 2015 78th Annual Sanibel Shell Festival at the Sanibel Community House this weekend March 5,6, and 7!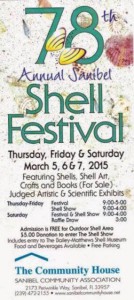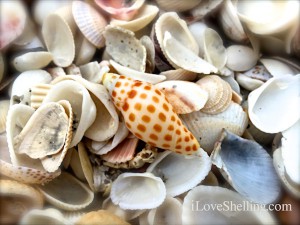 Finding a JUNONIA is always a sweet success but finding a teenie tiny juvie JUNONIA is (in my humble opinion) the best ever! My heart is so happy for shelling sistah "Diane From Tucson" because she is just about the sweetest thing put on this planet. Shellzam!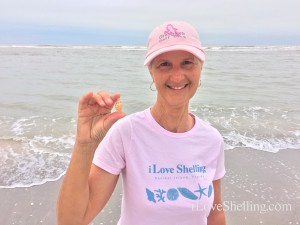 She found this special JUNONIA on the Sanibel side of Blind Pass down near that wood jetty that gets uncovered every once in a while. Congratshellations, Diane. Here she is looking for another one- heehee.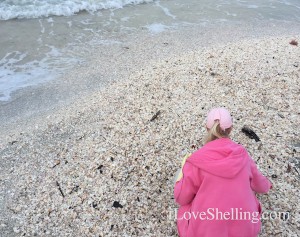 After hanging out with her for a while, I got the itch to see what was happening on the Captiva side of Blind Pass. Holy Cowrie! A huge shell pile was forming right before my eyes…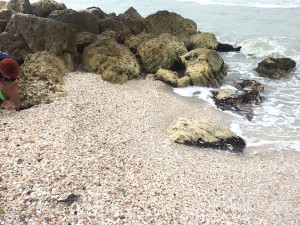 I've got so many photos but the best way to describe it is to show you in a video. Now, hang on… put your sea legs on and get your seasick patch secured because of course I was excited, overwhelmed and trying to shell while shooting this footage so I did the best I could to carry you along. You will see lots of things I missed so you might catch yourself yelling at me to pick them up… it's ok. I understand and you can yell at me all you want because I did the same thing when I watched for the first time. There is another great WORMIE I missed. Ack! Anyway, Enjoy your time on the shell pile and I'll show you more photos later.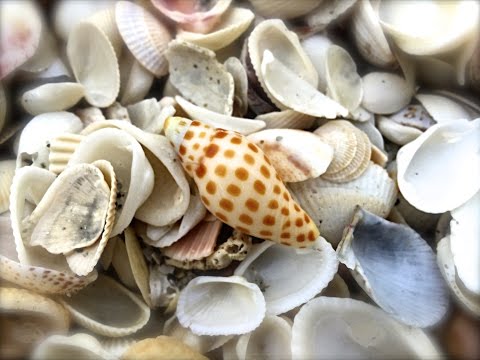 Hello, Junonia!
Will you be mine?