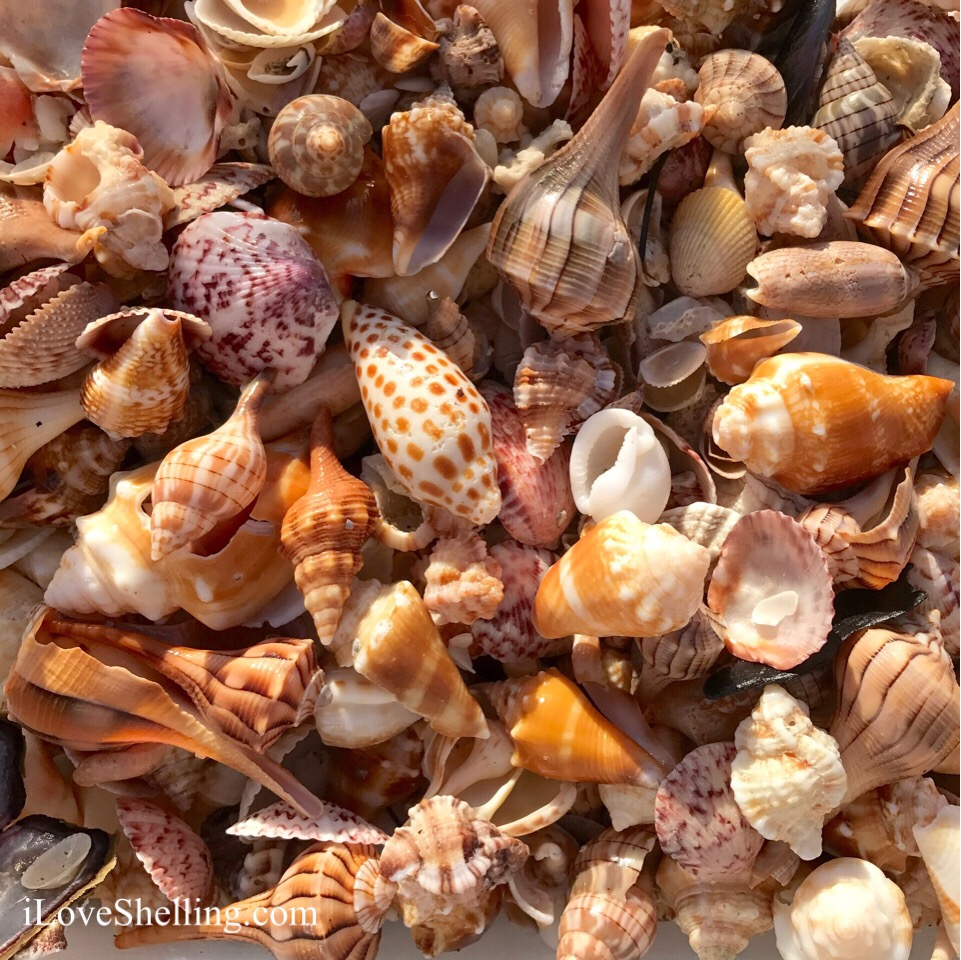 I was at Blind Pass Captiva to witness three JUNONIAS being found after we had a nice storm from the gulf last week. It was shellmania at its best!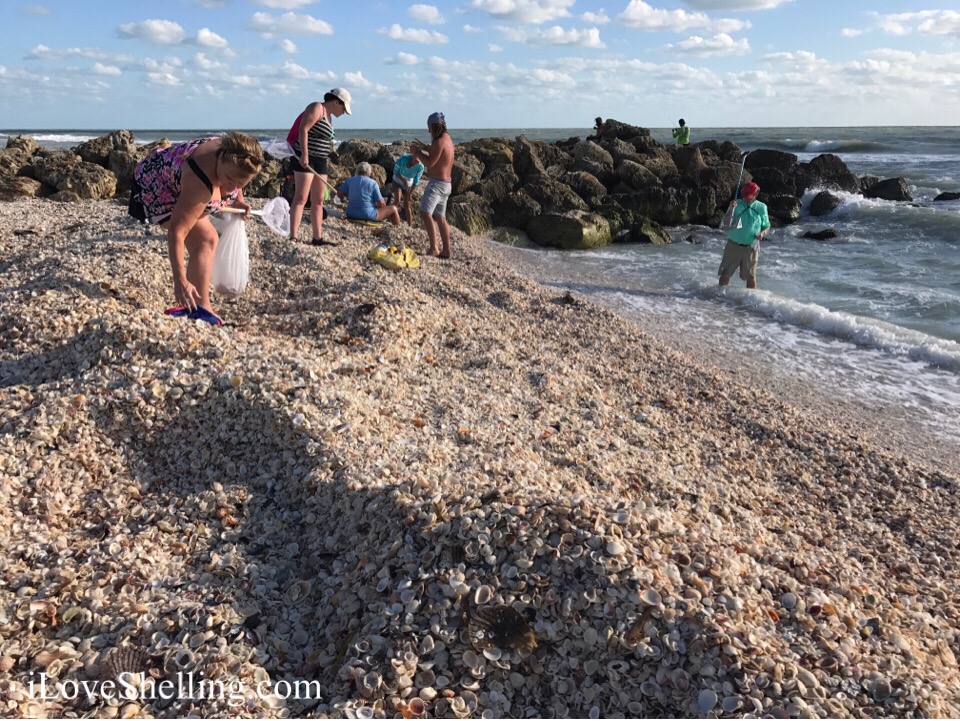 Jo was a little too shy to have her photo taken but this was first one she found… Yup! I said FIRST one.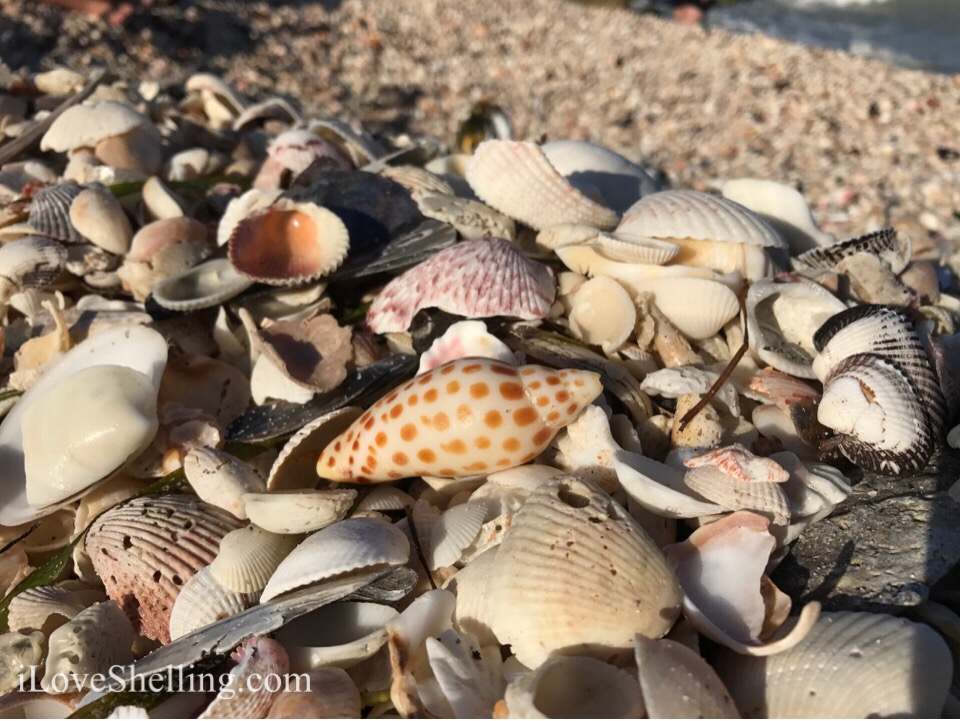 She found TWO!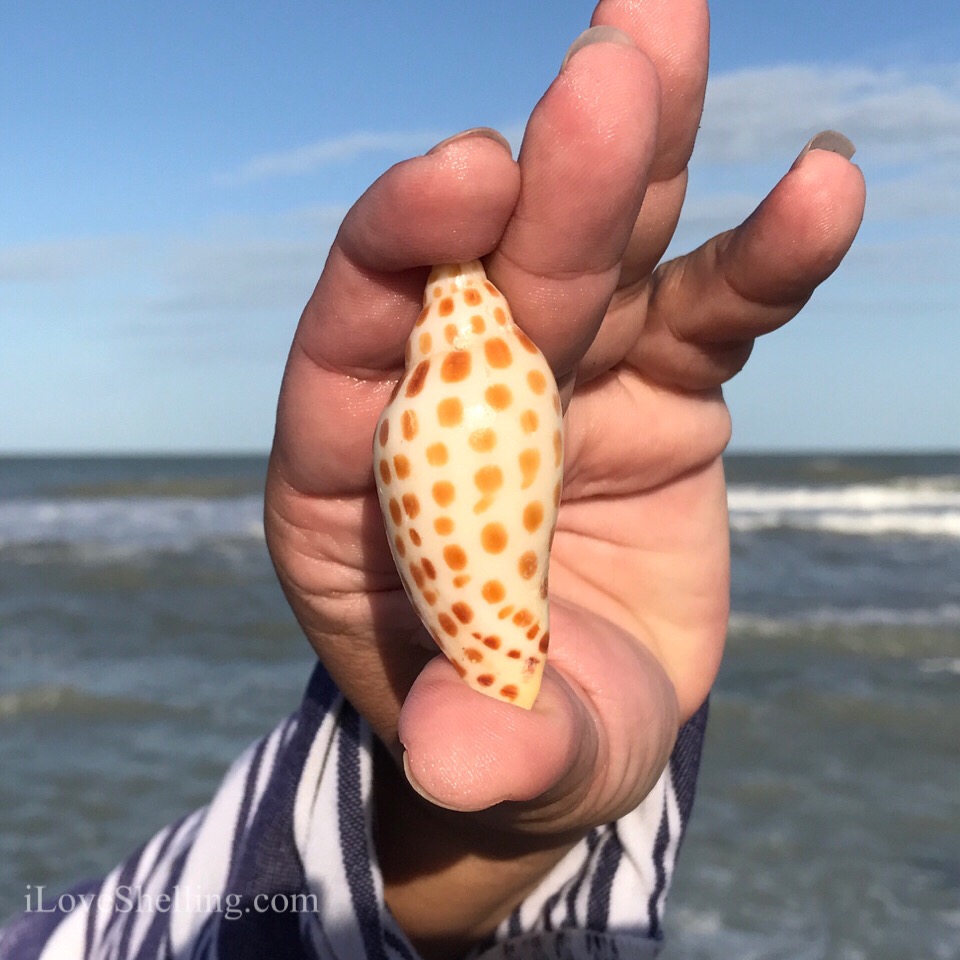 Barbara found a JUNONIA too! Can you believe all of her other shellmazing finds too??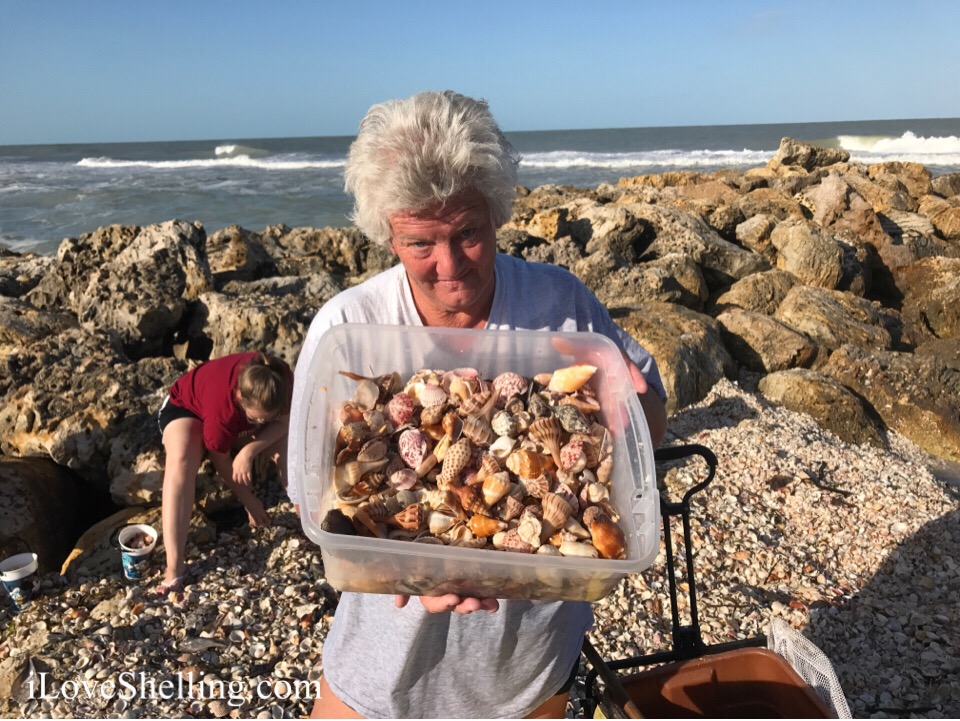 Sisters Cathy and Linda found some crazy shelltastic finds.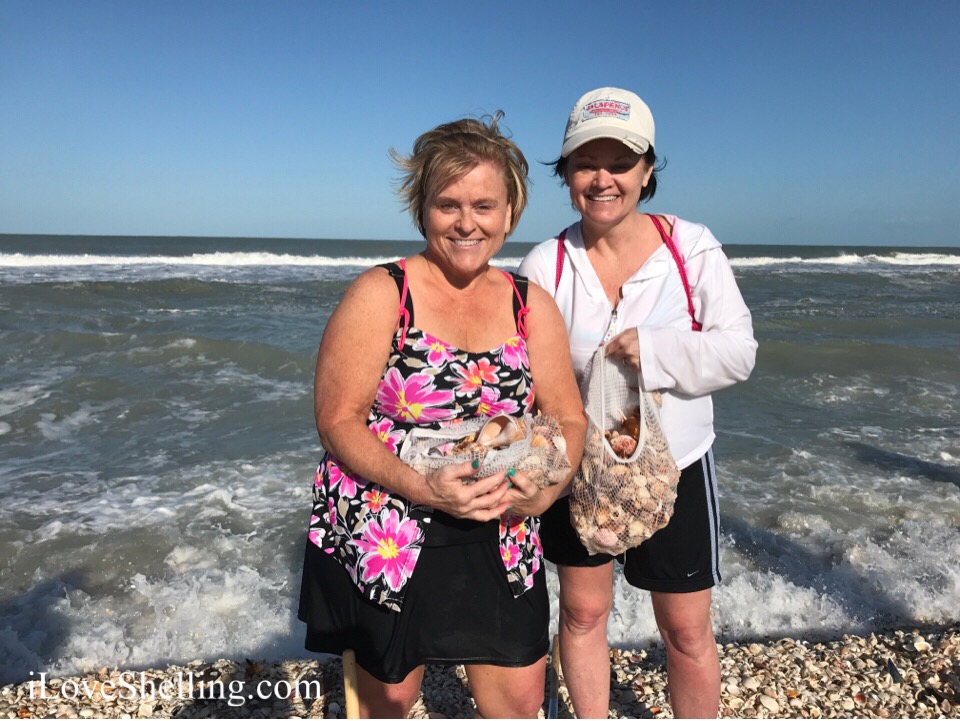 Here are just a few gorgeous specimens…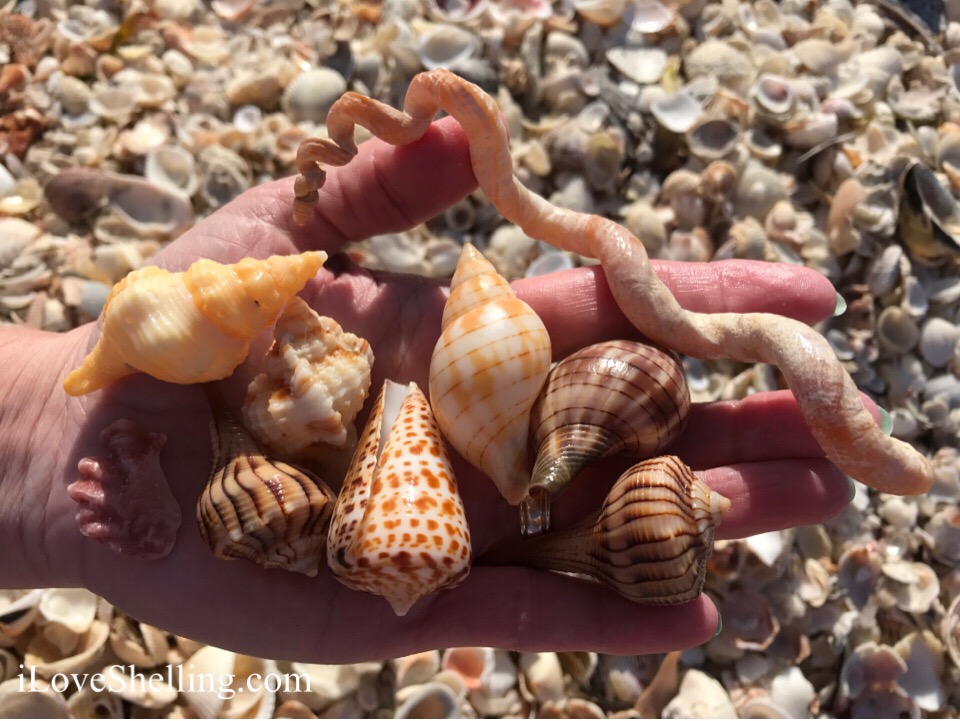 Wanna peek inside one of the bags? Me too! So I clicked a photo of the inside of Cathy's shell bag. Oh My!
Julia and Ashlee were on top of the huge shell mound just raking it in…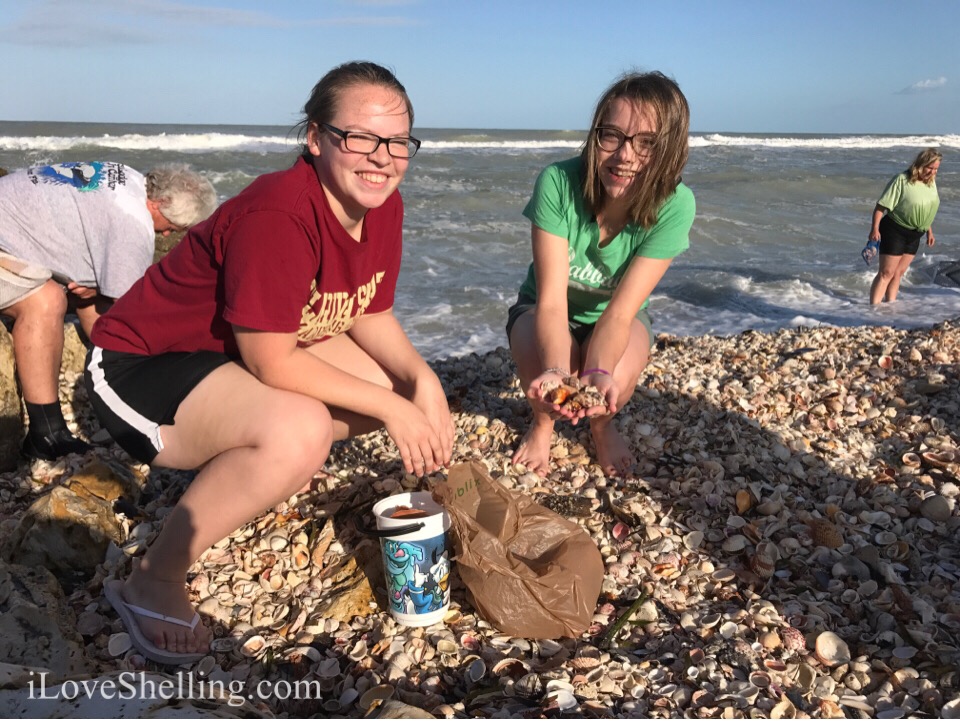 I couldnt believe the TULIPS…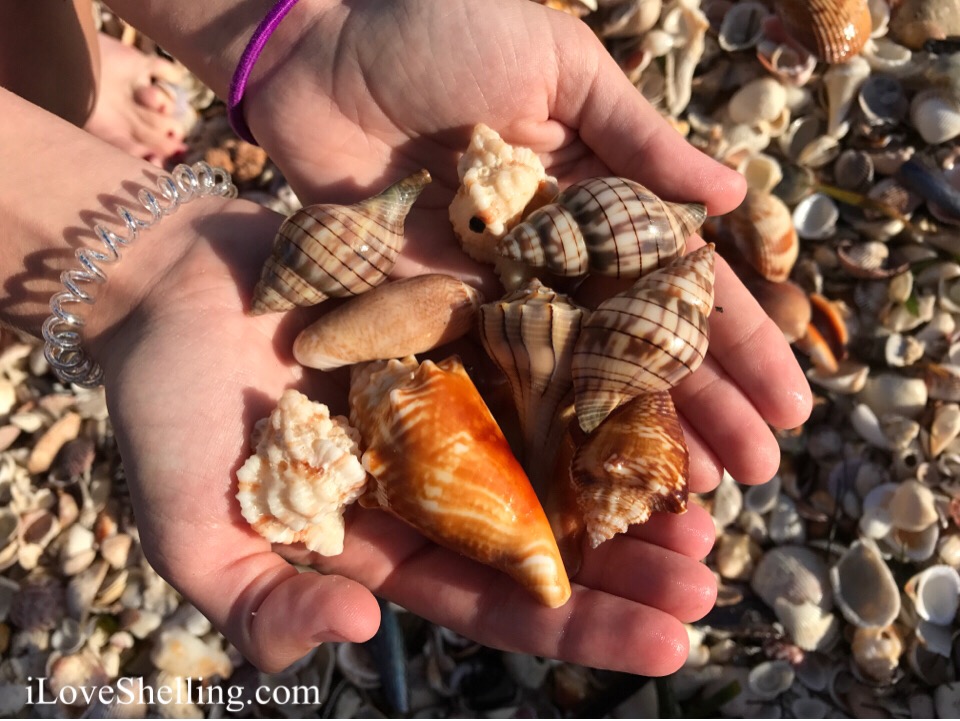 And the GAUDY NATICAS…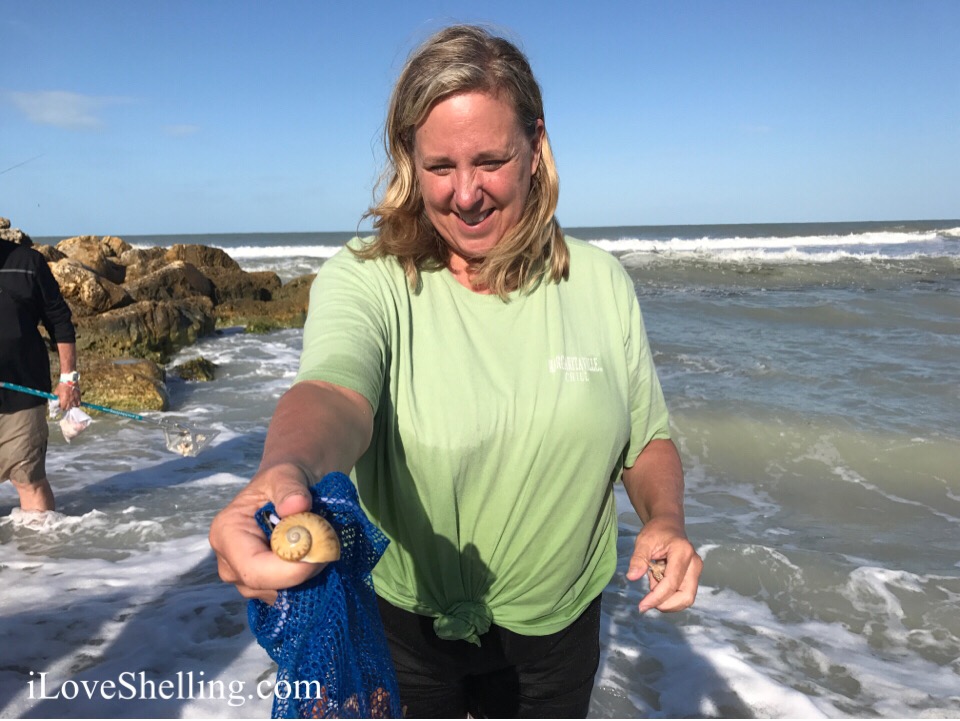 And NUTMEGS…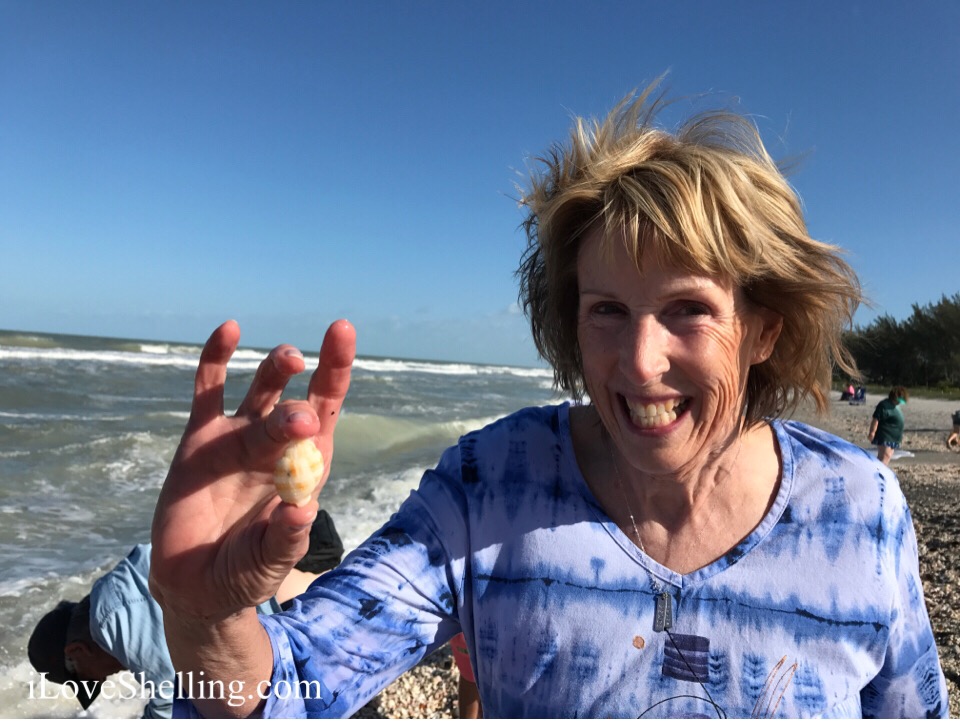 The shells came in so quickly and the pile got so shellnormous, everybody started digging to find treasure after treasure.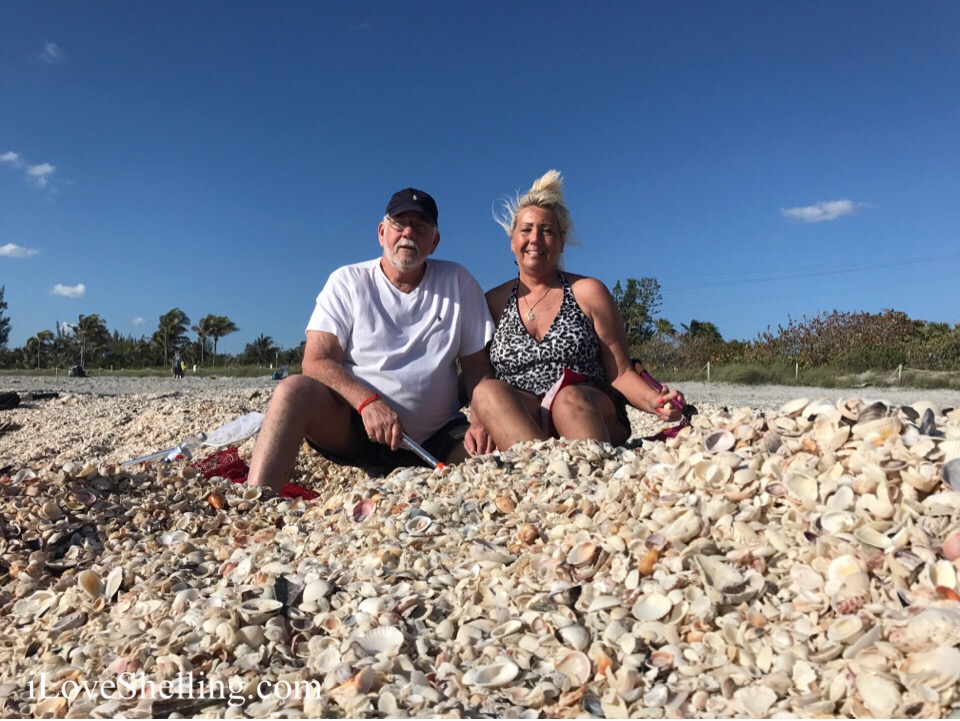 See the waves crashing over the top of the huge shell pile? The shells just kept rolling in with every wave.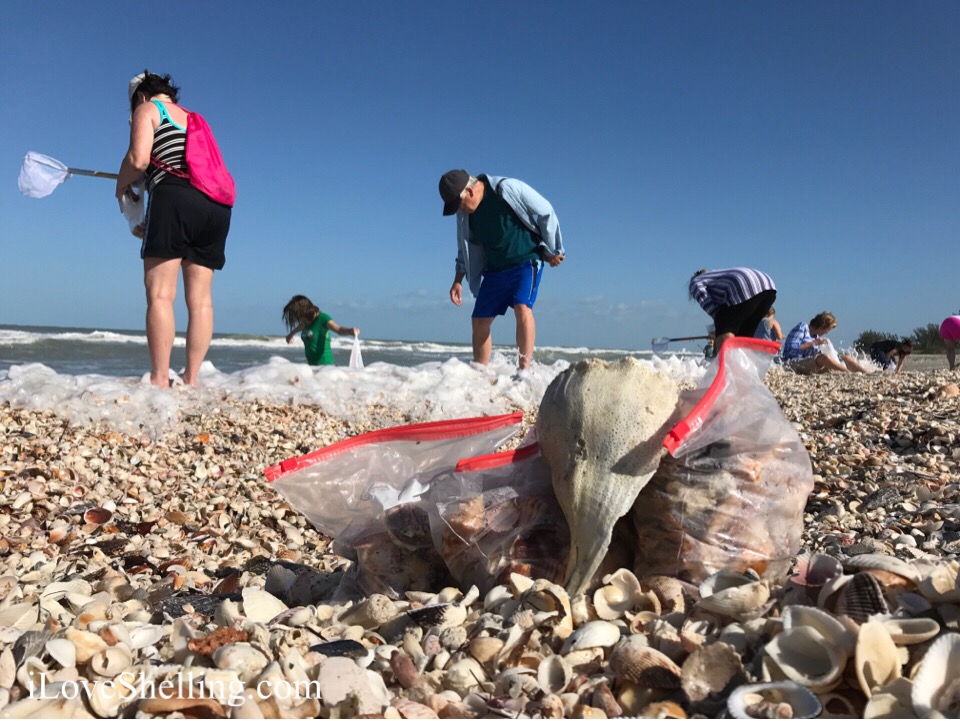 This SCOTCH BONNET was probably the prettiest I've seen in a long time. Honestly, it was like shellphoria!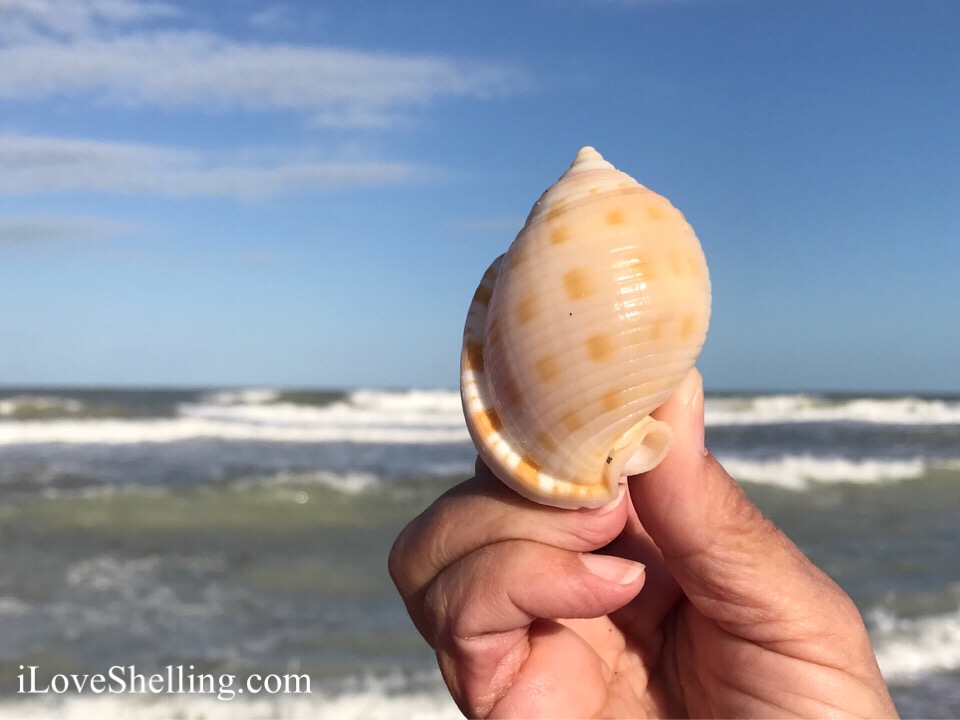 Ooooo and the ALPHIES…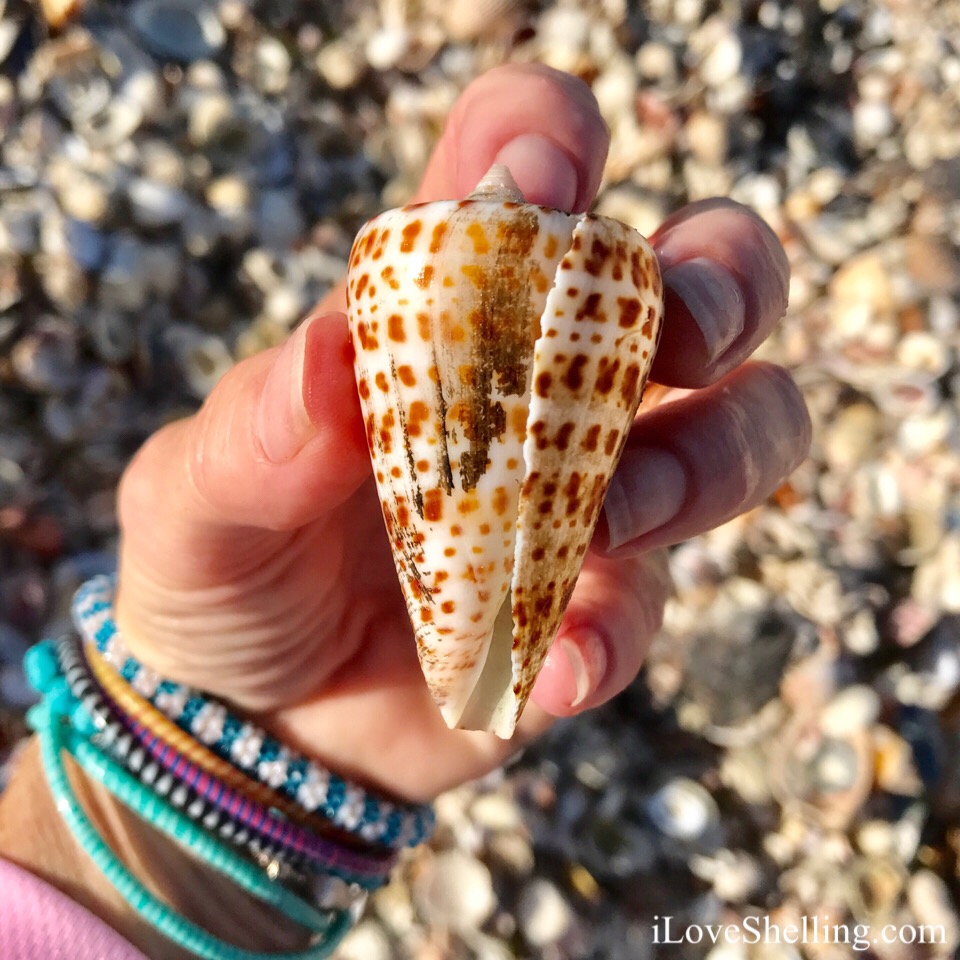 But wait…. this may be the most spectacsheller shell find last week. Heather found not just a LION'S PAW, but she found…. wait for it…. a HAIRY TRITON. And the HAIRY TRITON had hair!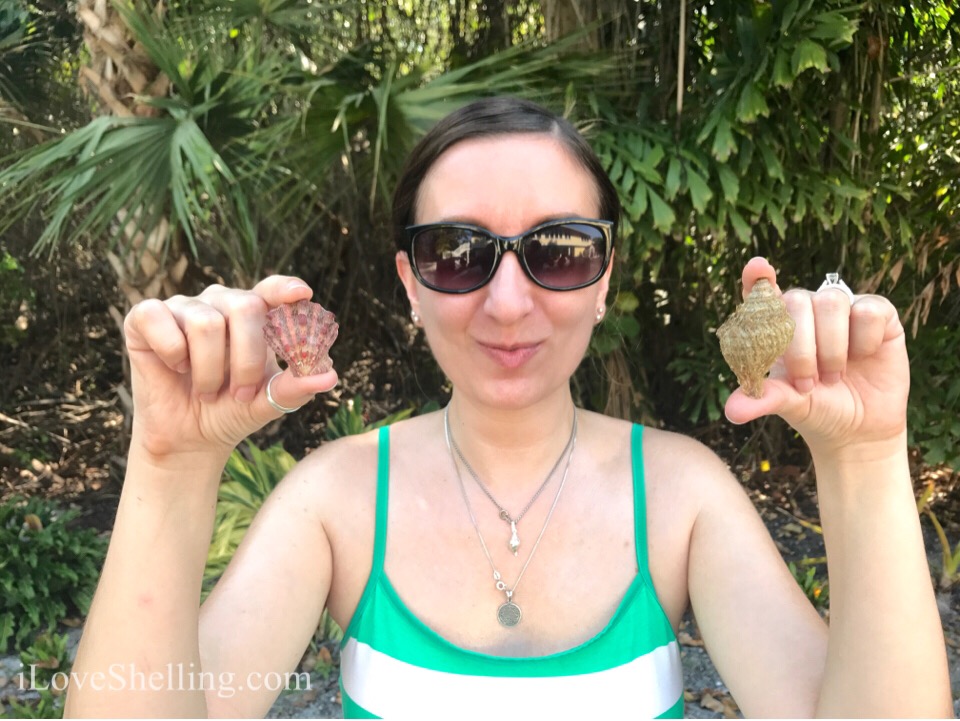 The HAIRY TRITON is more rare than the JUNONIA so I am soooo thrilled for her. Congratshellations Heather!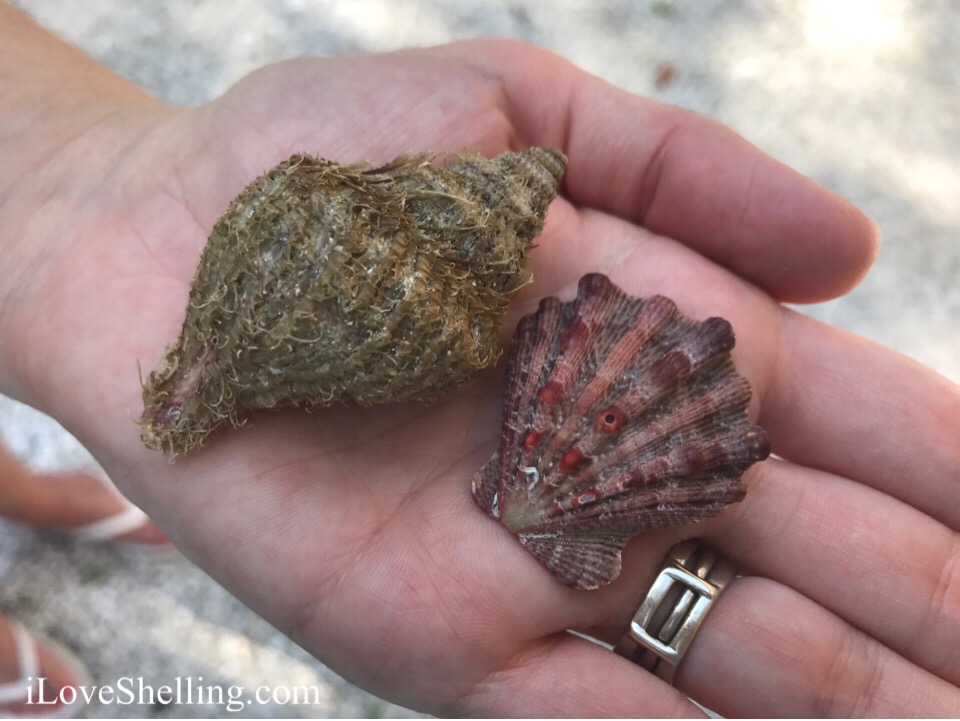 Just so you know, a huge shell pile with JUNONIAS, SCOTCH BONNETS and big LIGHTNING WHELKS  doesn't happen very often but when it does we all shellebrate. This happened last weekend and it was SO MUCH FUN and all of us are so thankful we got experience it. Later in the week the wind shifted so lots of the shells got swept away…. but now the wind has picked up and shifted again. Yay! Maybe we'll have another round of shellmania soon but who knows… it's Mother Nature. She likes to keep us guessing!