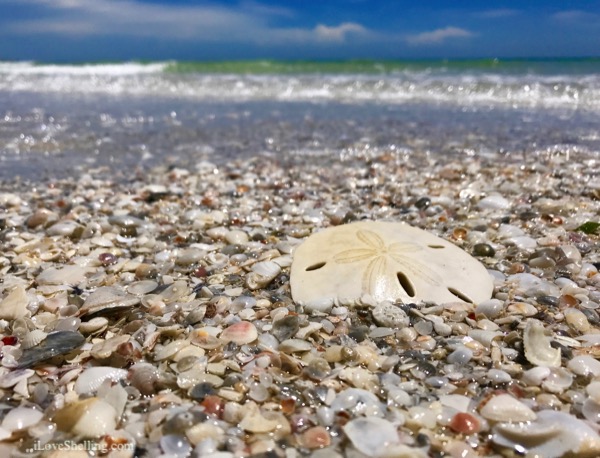 I feel like its always a shellucky day when I see a SAND DOLLAR on the beach.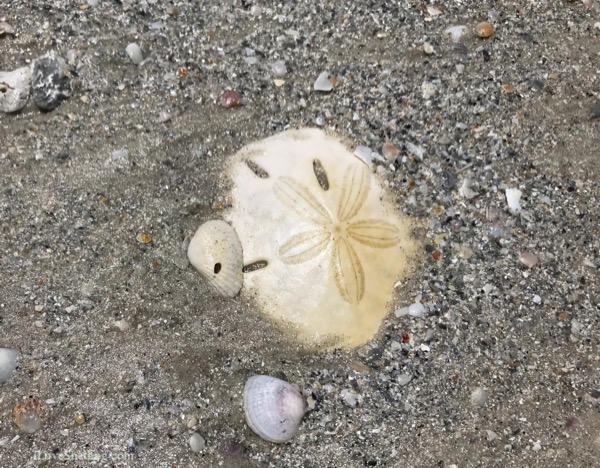 I saw quite a few cutie shellooties finding lots of these beach bucks on our iLoveShelling adventure to Cayo Costa with Captiva Cruises.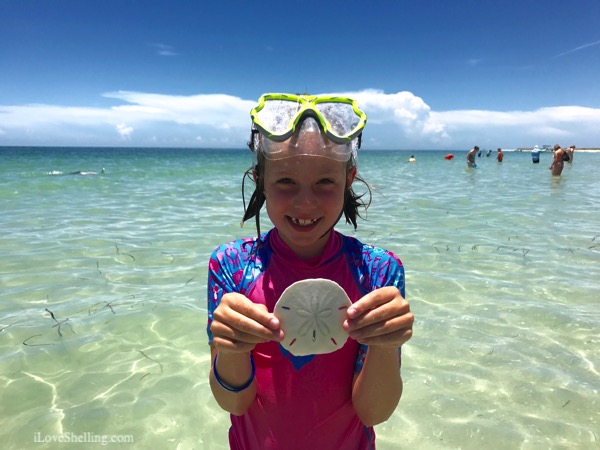 Very shellucky to see not just a KEYHOLE SAND DOLLAR but an ARROWHEAD SAND DOLLAR as well!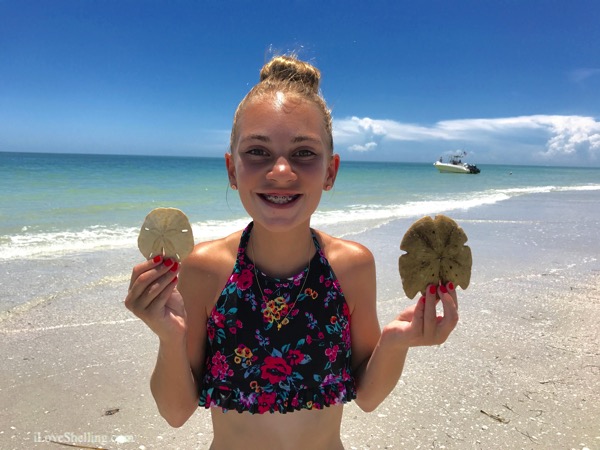 And sweet teeny tiny baby SAND DOLLARS.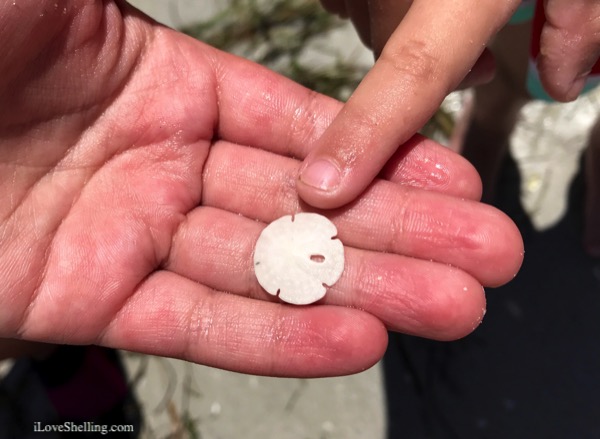 The water was so blue and clear, we even saw a live and healthy SEA STAR that survived some obvious damage but now regrowing two arms.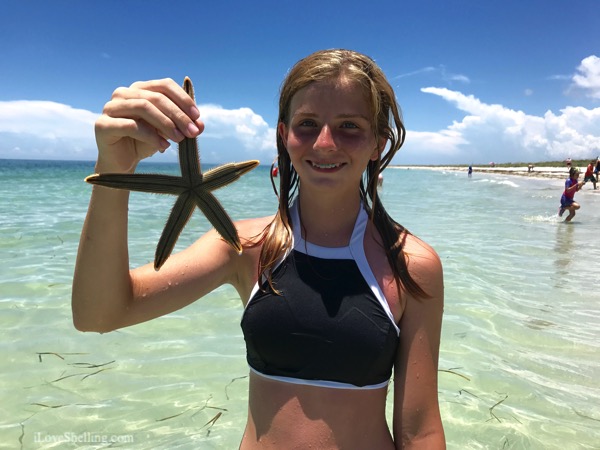 At the surf's edge, we were finding all sorts of mini shells. I saw a spot of orange come in with a small wave so I immediately grabbed at the foam and sand before it washed away…. Aha gotcha! I snagged this beautiful little HORSE CONCH…. Candy!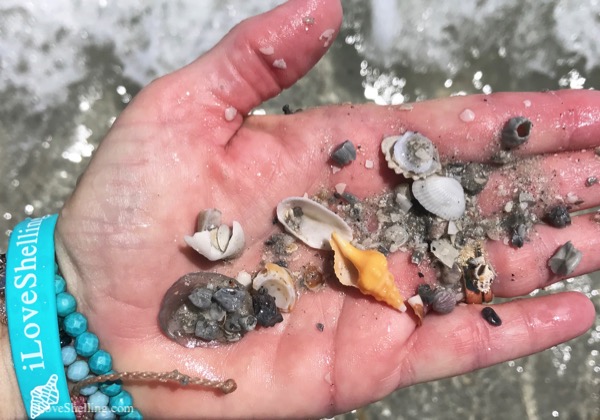 Mine was so little compared to Lilly's HORSE CONCH…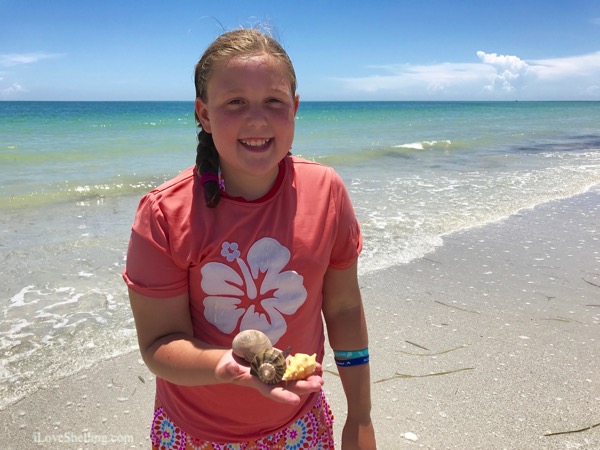 Look at these beautiful shells! The SHARKS EYE is shellmongus, the dark color of her LIGHTNING WHELK is stunning and that butter yellow horsie- woweee.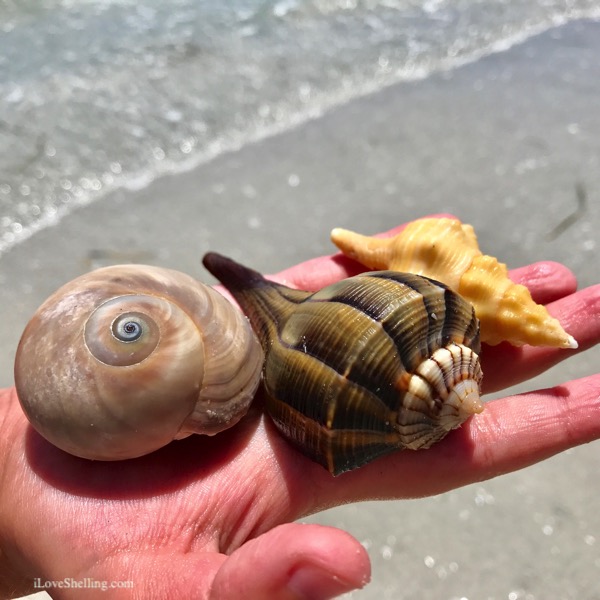 I loved meeting so many cool families…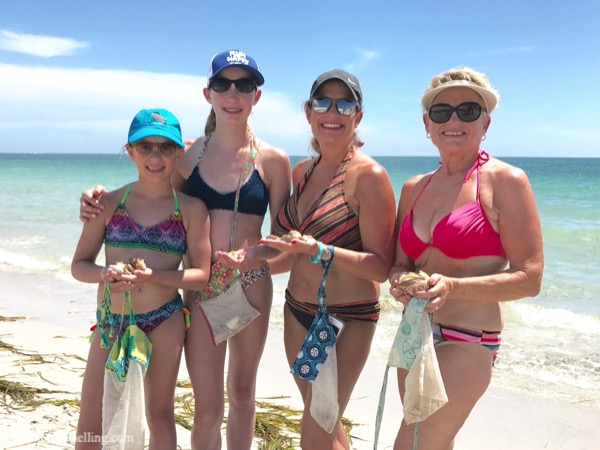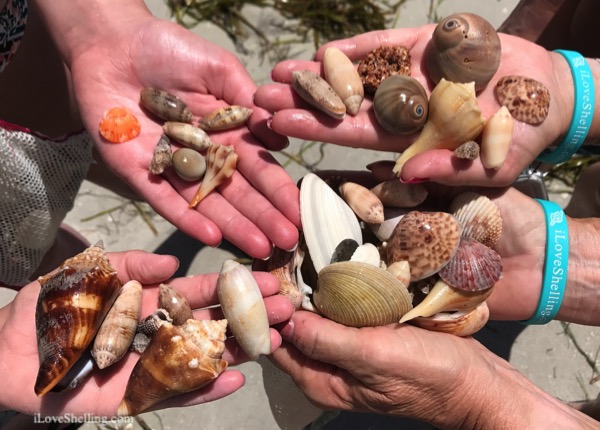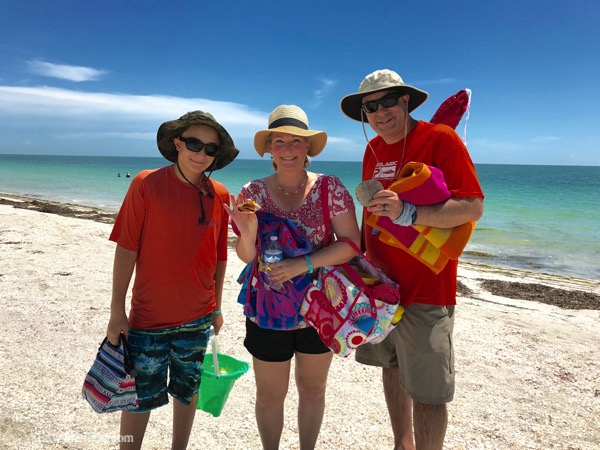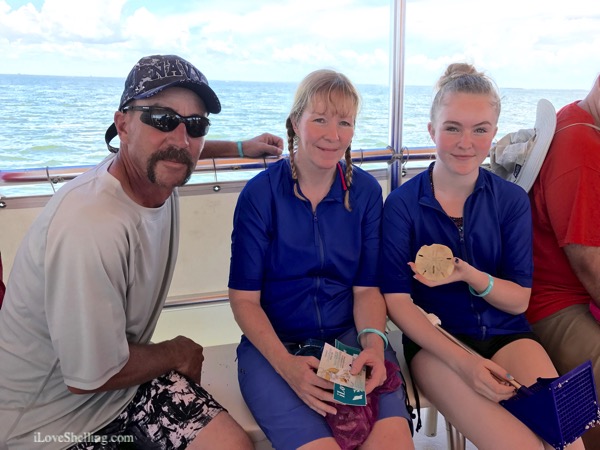 So cute, right? The family and tattoo… what an amazing work of sea-lovin' art…. wowza!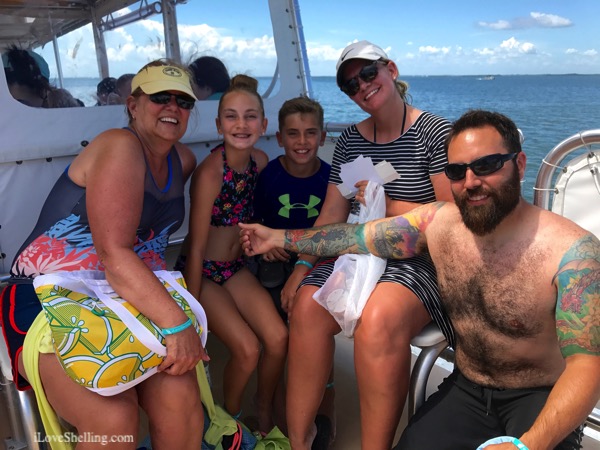 And shellfies!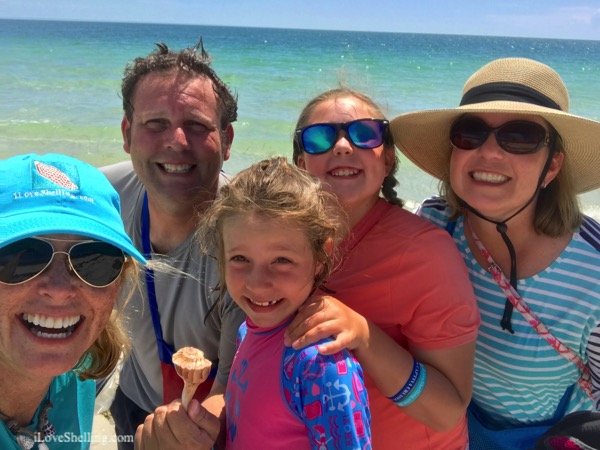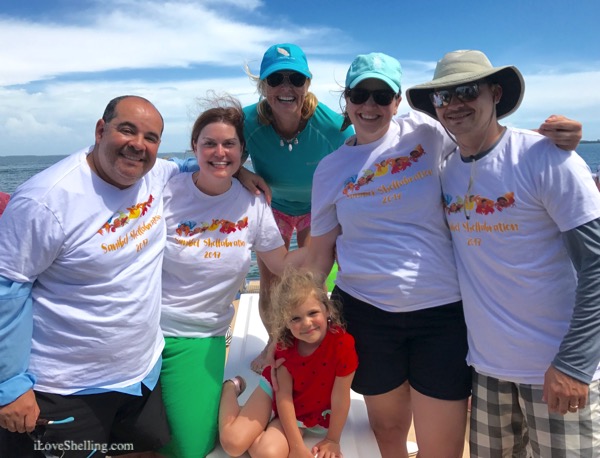 Did you notice their tee shirts they made for their shellcation? hahaha They are cuties, clever and shellarious!!!! :) LOL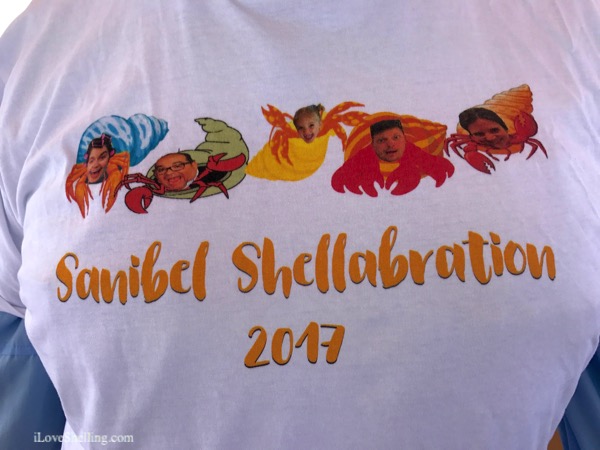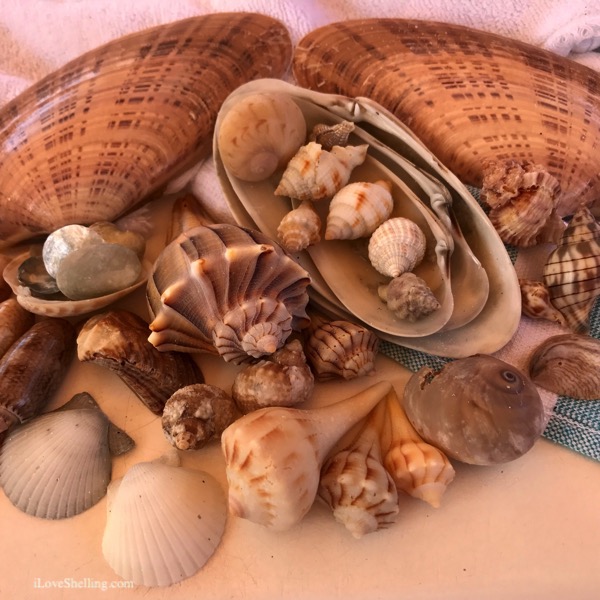 And….. the Sanibel 4th of July parade was soooo much fun too. Dick and Mary (they helped glue shells on Shell Love Bug!) rode with us to cheer on the shellebration.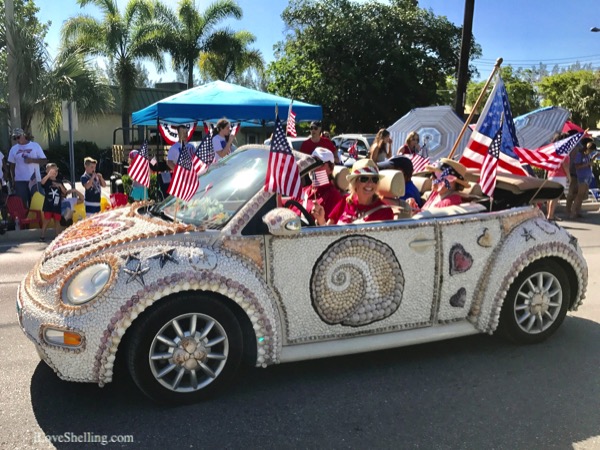 After the parade, the fun continued with a Shellanguage book signing and shellfies with Shell Love Bug at Bailey's General Store. Hope you've had a safe and happy week! :)