SHELLERS UNITE!
Let's get together to go SHELLING on the most beautiful islands in the world!
Join me on any of these adventures to do some shelling… some boating… some sightseeing… some learning… but most of all, to have some fun!
*************************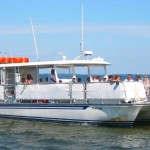 iLoveShelling Shelling Cruise
Join me for a fabulous shelling excursion to the island of Cayo Costa with Captiva Cruises! It will be an adventure of a lifetime to explore the quiet and undeveloped beaches of Cayo Costa and find the areas best seashells, birds, dolphins, manatees and mingle with other shellers just like you to compare notes and share your finds. I will give you tips and helpful hints for finding treasures you've never found before and help you identify all of the shells and beach bling you see on the beach. It's an island adventure to hunt for the best souvenirs to ever take home with you… seashells!
When And Where…
December 6, 2013 (Friday) – 9am to noon
January 3, 2014 (Friday) – 9am to noon
January 8, 2014 (Wednesday) – 9am to noon
February 1, 2014 (Saturday) – 9am to noon
March 3, 2014 (Monday) – 9am to noon
April 2, 2014 (Wednesday) – 9am to noon
May 22, 2014 (Thursday) – 1pm to 4pm
Tickets are $52. Call Captiva Cruises for reservations at 239-472-5300 and tell them you want to join the iLoveShelling Shelling Cruise on one of these dates before it sells out!
Captiva Cruises at McCarthy's Marina on Andy Rosse Lane Captiva, Florida
For more information about reservations CLICK HERE.
**************************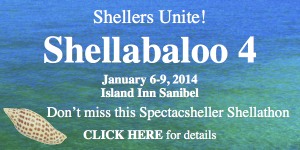 Shellabaloo! The most spectacsheller shelling event on the planet!
Join us for a 4 day shellapalooza at Island Inn Beachfront Resort on Sanibel Island, Florida.
January 6, 7, 8, 9, 2014
or call

Call 800-851-5088

today and reserve your spot for this awesome exshellaganza