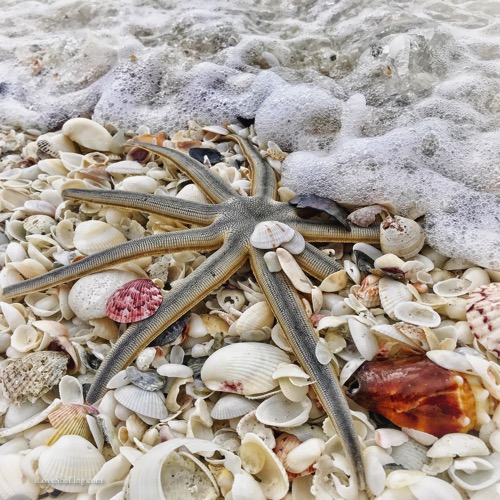 In nature, it's impossible to predict when you might see a MILLIPEDE SEASTAR or find a large pile of shells in the same place you may have seen it a week ago… or yesterday for that matter.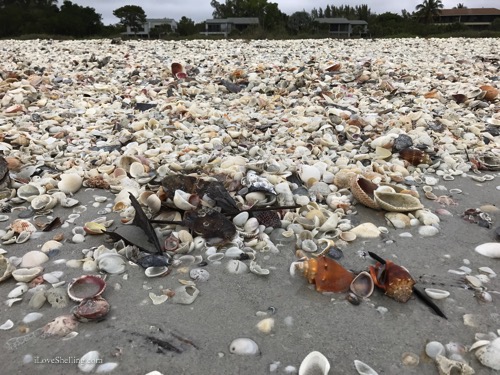 Because of winds and tides, the Gulf of Mexico is always moving. Winds from the east then west then north then south…  the gulf is constantly swirling. Because of this continuous moving life force of waves in Southwest Florida, we get a fascinating view to watch our beaches constantly shift… leaving sand, sea life and/or their empty shells in different places every day. Just like this beautiful beach bling village I saw at Gulfside City Park beach on Sanibel Island this week, it won't be there for long- wind and rain could wash this away at any moment. But I enjoyed every minute looking at this shellmazing piece of beach art.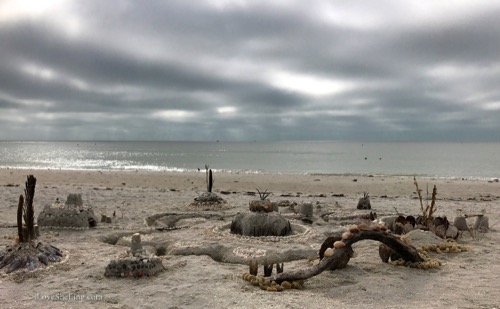 We discover new treasures every day on the beach.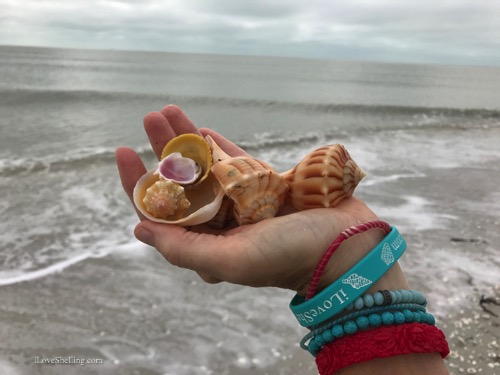 But it's not every day when we will see a live HORSE CONCH and its egg casing…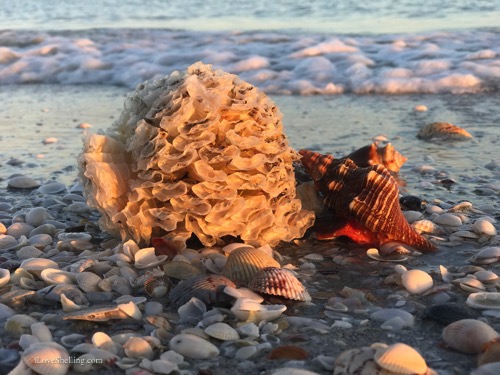 Or see a LIGHTNING WHELK and its EGG CASING.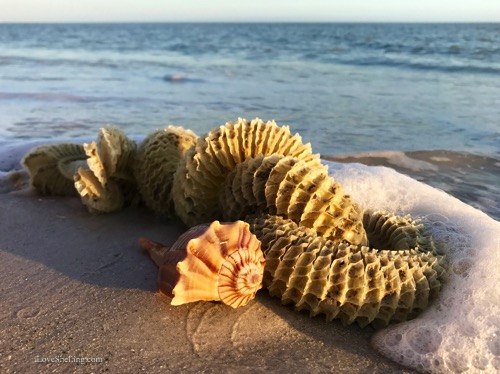 Even more unusual, I found this SLEEPY SPONGE CRAB (I believe its a Dromia personate) tucked inside a SEA PORK (TUNICATE) this week at Gulfside. Adorbs! This is exactly why a beach comber is called back to the beach over and over and over again. We learn something new every day!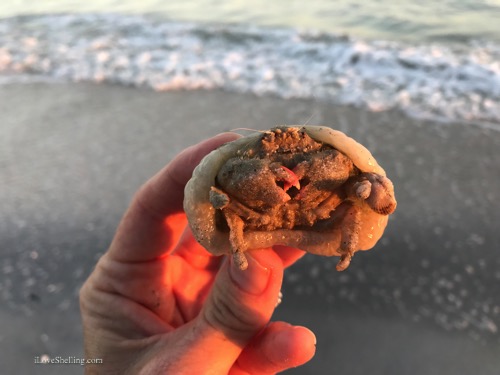 I took a short little video to show you how cute he looked in his little SEA PORK house. I haven't been doing many videos lately because I can't figure out why they are so blurry- ugh. So I tried again and … oh boy….. it's blurry still- grrrrrrr- but I'm going to go ahead and show it cause he's such a cutie shellootie!
But wait y'all! Don't forget the 80th Annual Sanibel Shell Festival is this week Thursday, Friday and Saturday – March 2, 3, 4 2017. And guess who will be there?!!! I will be at the festival every day with…..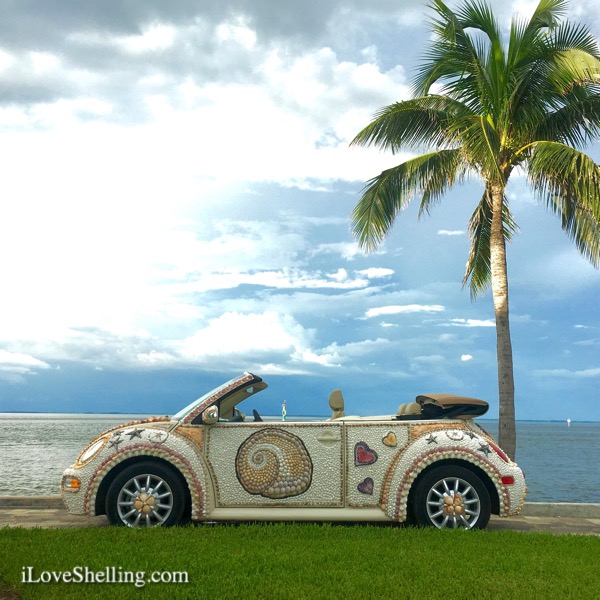 Come visit us!