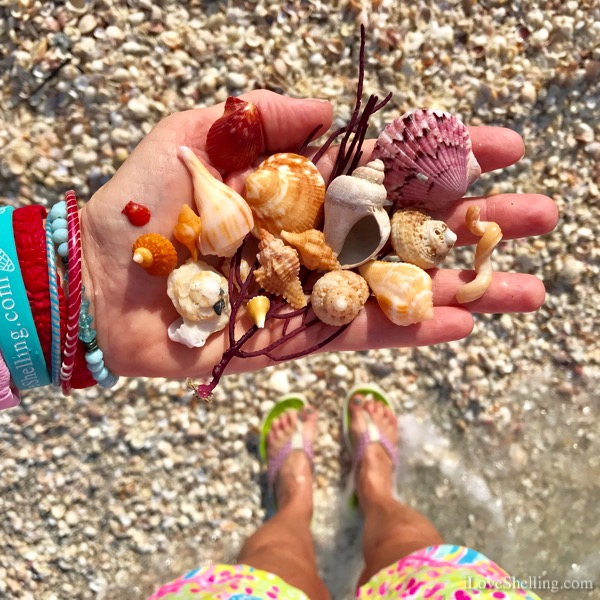 A little northwest wind blew in a few more seashell goodies this week at Blind Pass… including a few of of my faves like a oh so sweet BITTERSWEET, CARRIER SHELLS, bright sunshine orange CHESTNUT TURBAN, baby TRUE TULIP, LACE MUREX, RIBBED CANTHARUS, colorful CALICO SCALLOPS and  a teeny tiny cutie shellootie ROUGH SCALLOP.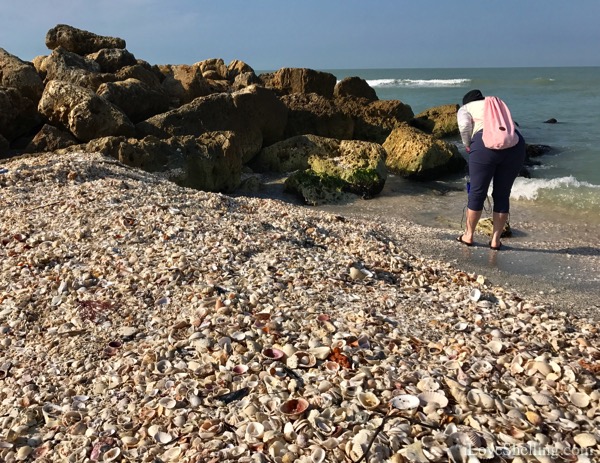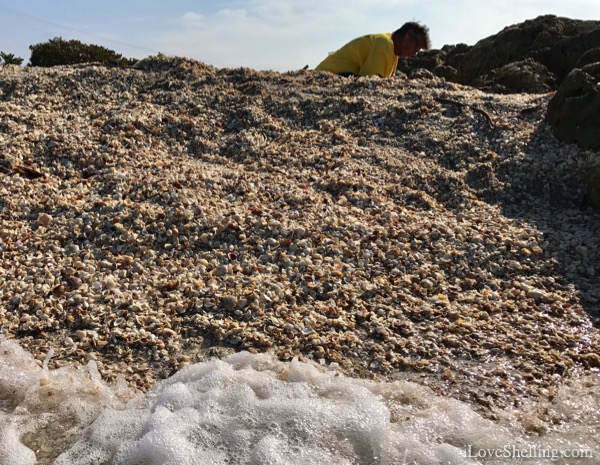 I met Cindy the Shellinator a few weeks ago sitting on top of a big pile of shells while finding all sorts of great treasures then I saw her again this weekend sittin 'n siftin in about the same place. Both times she found a CABRITS MUREX. Shellzam! Just last week the tide took all of the shells back out to sea and left us just with lots of sand. Cindy was there to catch the new shells getting washed back in so she got the pick of the shellitter. Shellack Lady!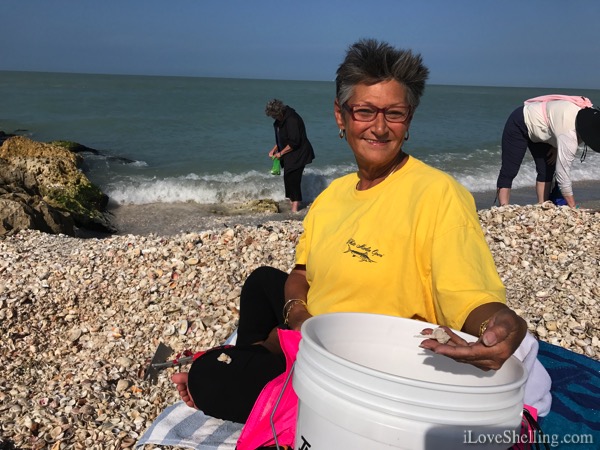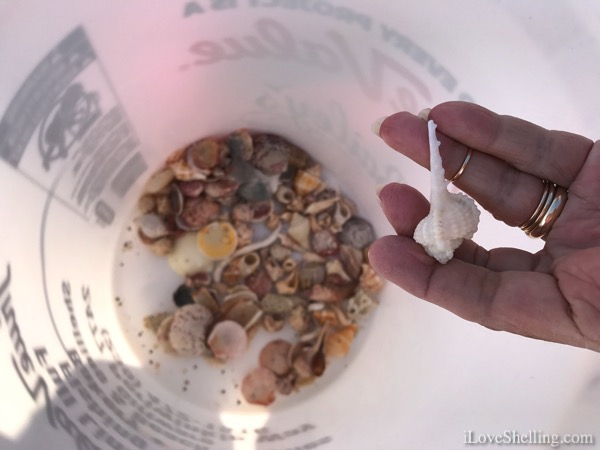 Earlier in the week I combed Gulfside City Park a few times to see a fresh new wrack lines wash in with SEA WEEDS, SEA STARS, SEA URCHINS, lots of PEN SHELLS.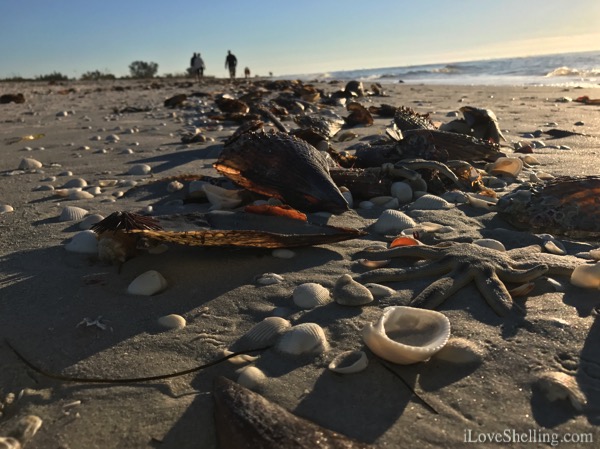 I also found all sorts of beach bling like SEA WHIPS, MOLLUSK EGG CASINGS, CRUCIFIX SHELLS, SPONGES and oodles of PAPER FIGS….. and a perfectly huge ANGEL WING ("angle" wing – wink wink). This particular egg casing in the next photo is a PAPER FIG- cool, huh?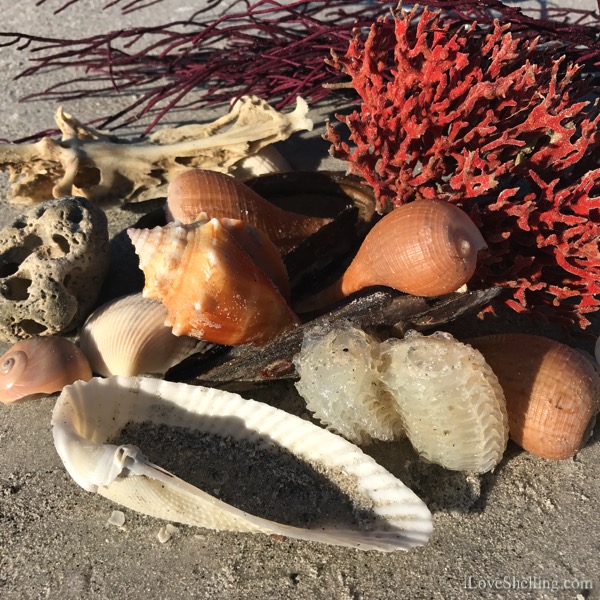 Oh! Out of all the SEA WHIPS I saw this past week, I only found one with a purple ONE-TOOTH SIMNIA attached. It's the little shiny chameleonic shell in the middle of this next photo. They are so easy to overlook but it sure is fun when ya spot them- it's ike a secret treasure.