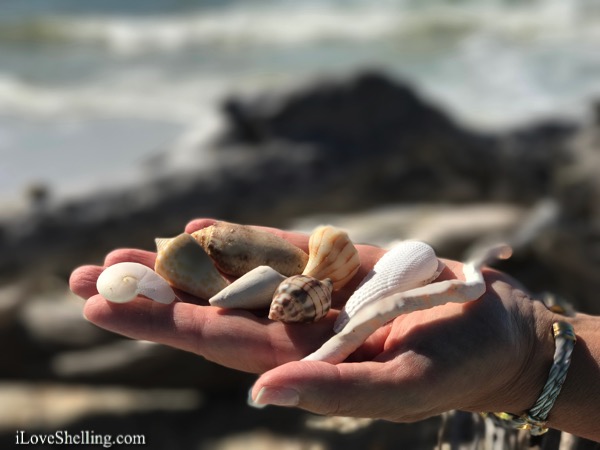 Shells. Shells. And more shells!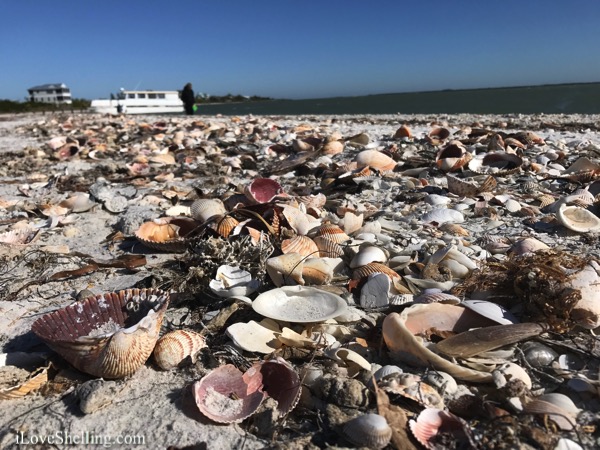 We had quite an iLoveShelling adventure on our Captiva Cruises shelling trip to Cayo Costa because the strong winds made the low tide way lower than predicted. It was so low the boat couldn't make it through the channel to go to our regular dock sooooo… Captains Kelly and Elliot made the decision to take us to another part of the island. It was so awesome!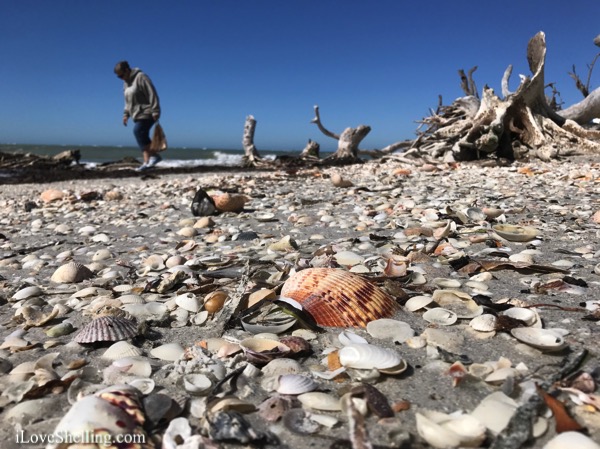 Some times ya just gotta go where the wind blows. I think we would have been happy where ever we landed but it turned out this beach was loaded with huge COCKLES and double ALTERNATE TELLINS…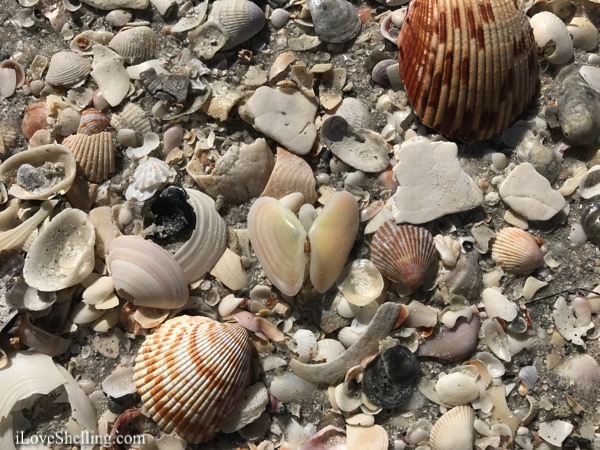 And BABY'S EARS!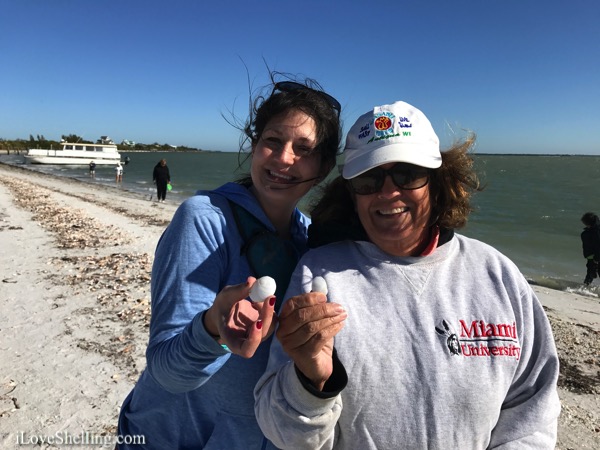 And perfectly dried STARFISH in the highest driest wrack line.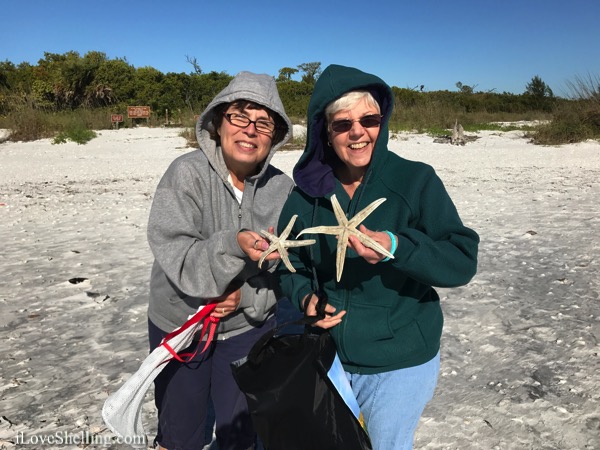 There were large piles of shells to just plop down to do the Sit N Sift …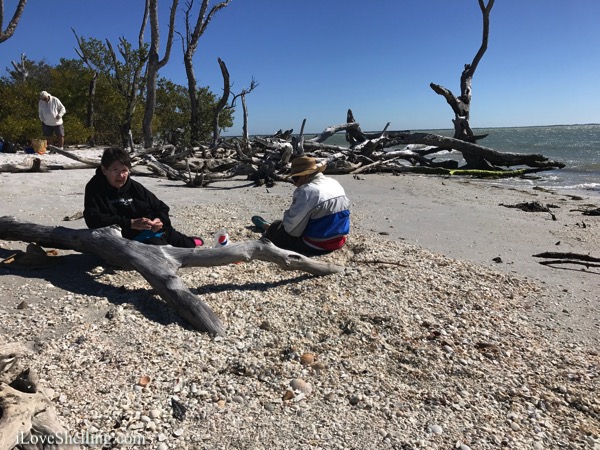 And areas around the tree roots where lots of shells collected.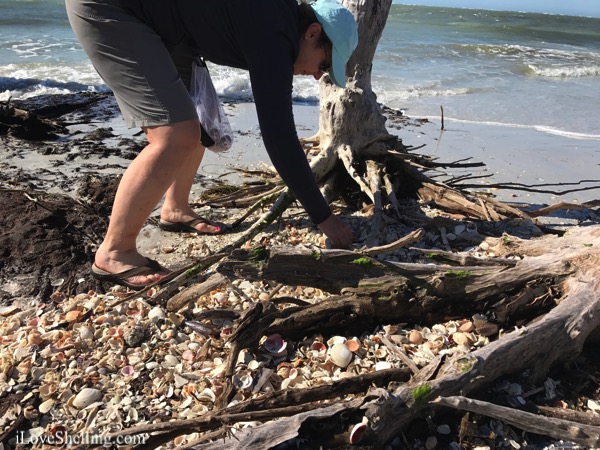 It was so much fun to meet other shellers who were so excited to see other people finding shells too. I don't think any of these gals came together on this trip but ended up gathering around and oohing and ahhhhing at each others shell finds. This is the best!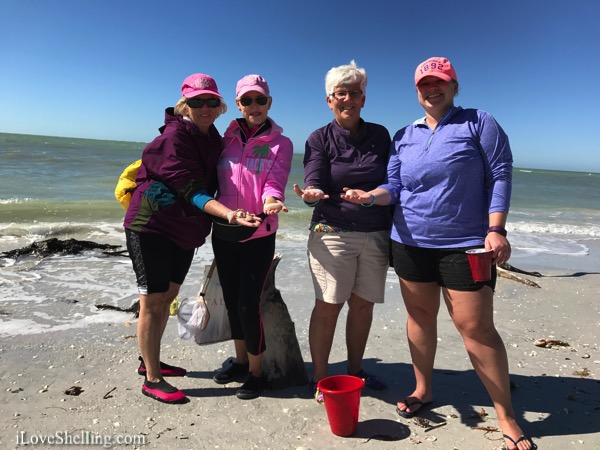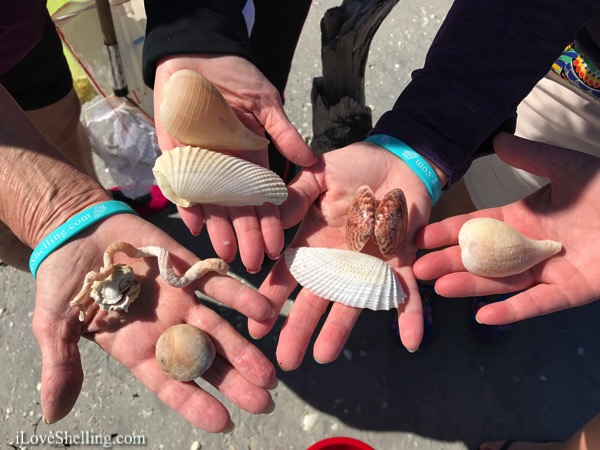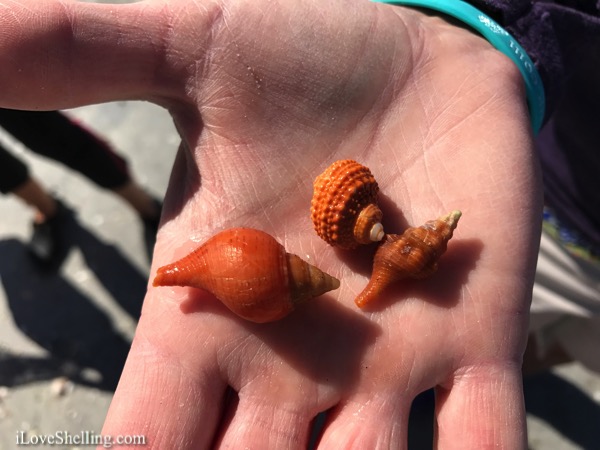 It was also so much fun to see my  Instagram family @dendill on the boat. Y'all are so dang cute!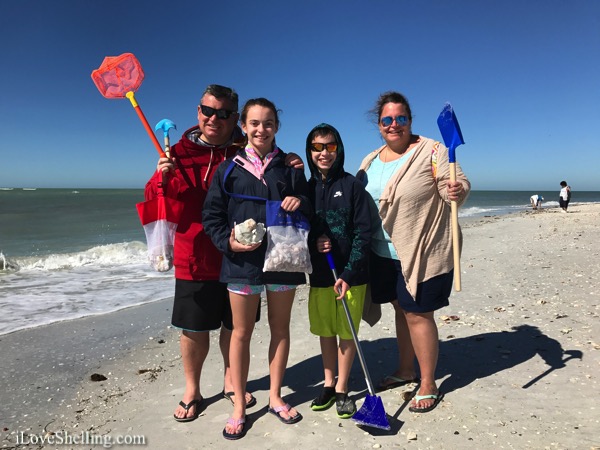 So many cool shellers finding cool shells…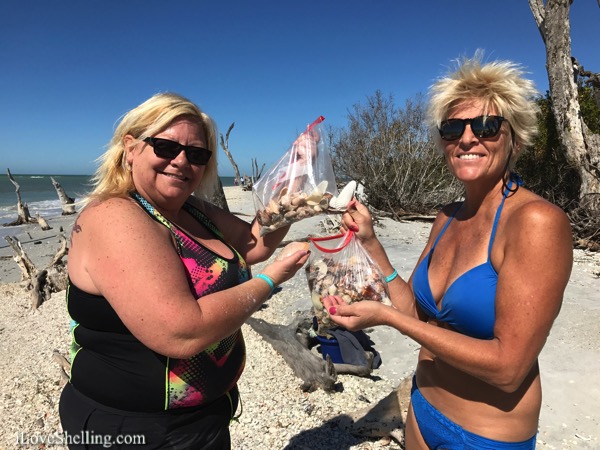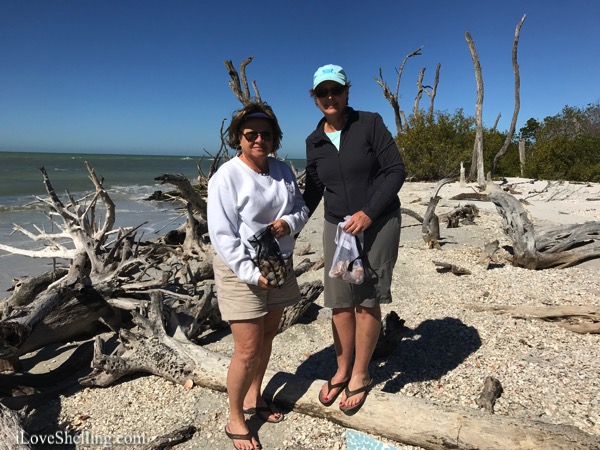 What an adventure! The wind calmed down as quickly as it came in and the day was gorgeous. It was so much fun to be able to share it with these peeps.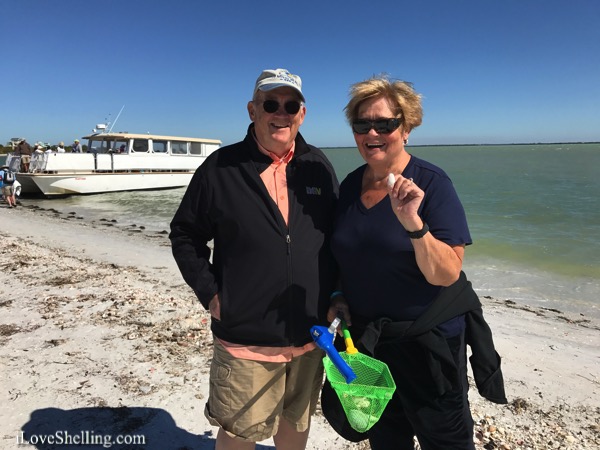 Muriel, you make me smile, Shelling Sister. :)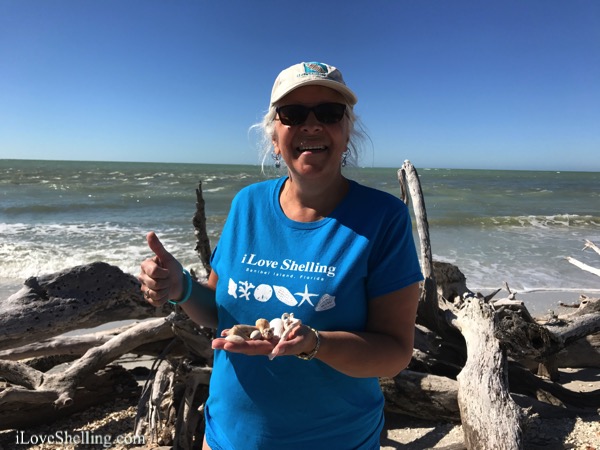 Oh wait! And yes, we also found double FALSE ANGEL WINGS!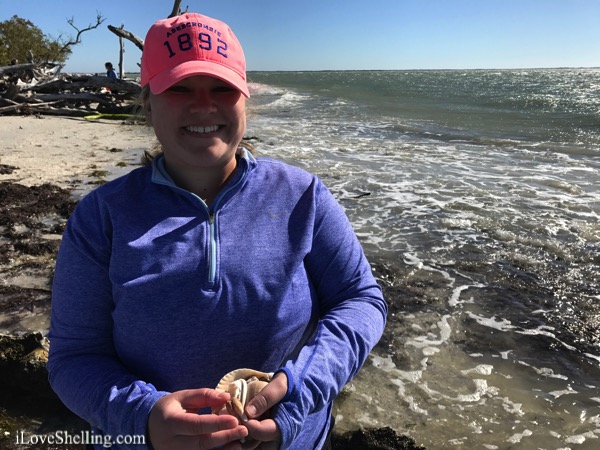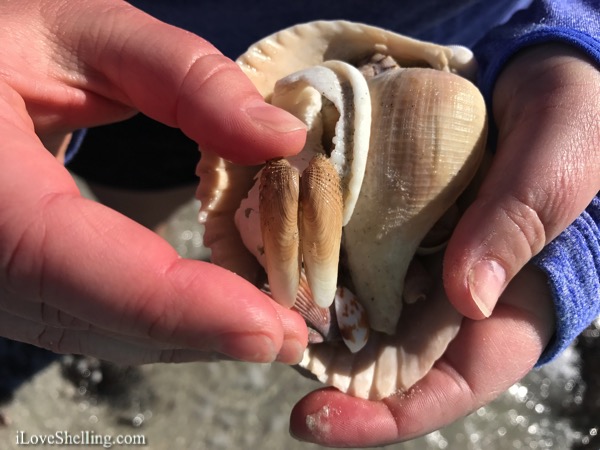 Mark found his first ANGEL WING as well…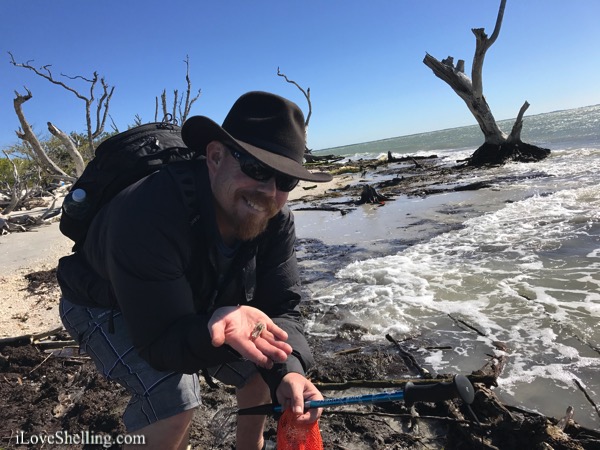 Then when we got back to the boat, he showed me the shell his wife Sonya found… a BABYS EAR. But OMG not just any BABYS EAR…. she found a BROWN MACULATED BABYS EAR! Shellzam!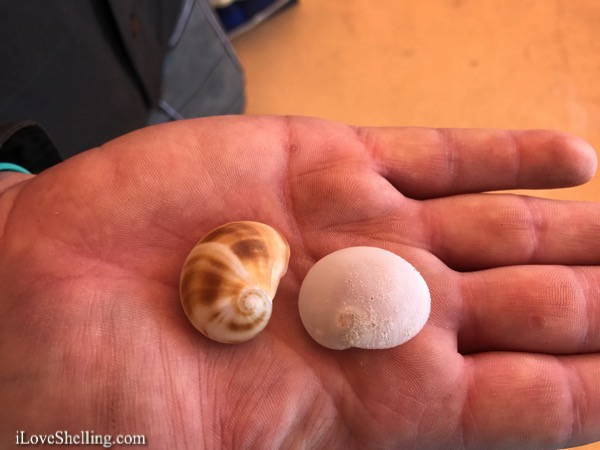 So cool to see so many different varieties of shells found…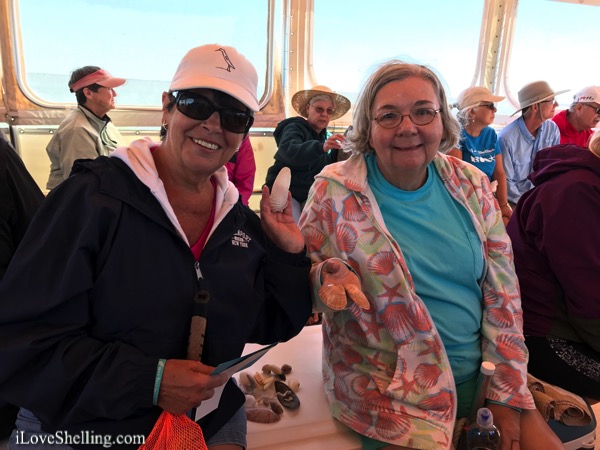 Beautiful displays of faves on the boat.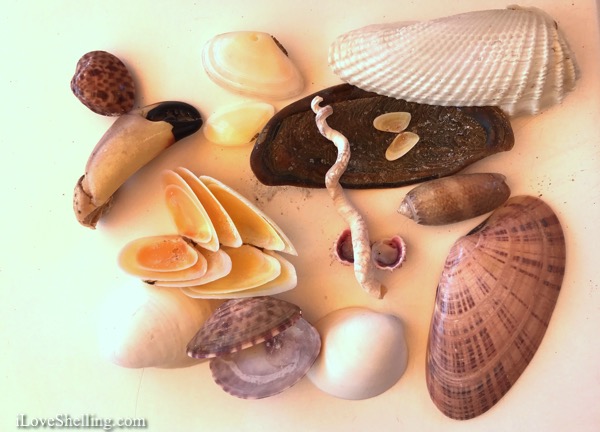 That's the beauty of shelling…. everybody sees something different and everybody thinks different things are beautiful. I was one of the last people to pass by this shell pile to find this LIGHTNING WHELK was still there for the picking'.  Click on this next photo for a little CYBERSHELLING – did ya see it right away?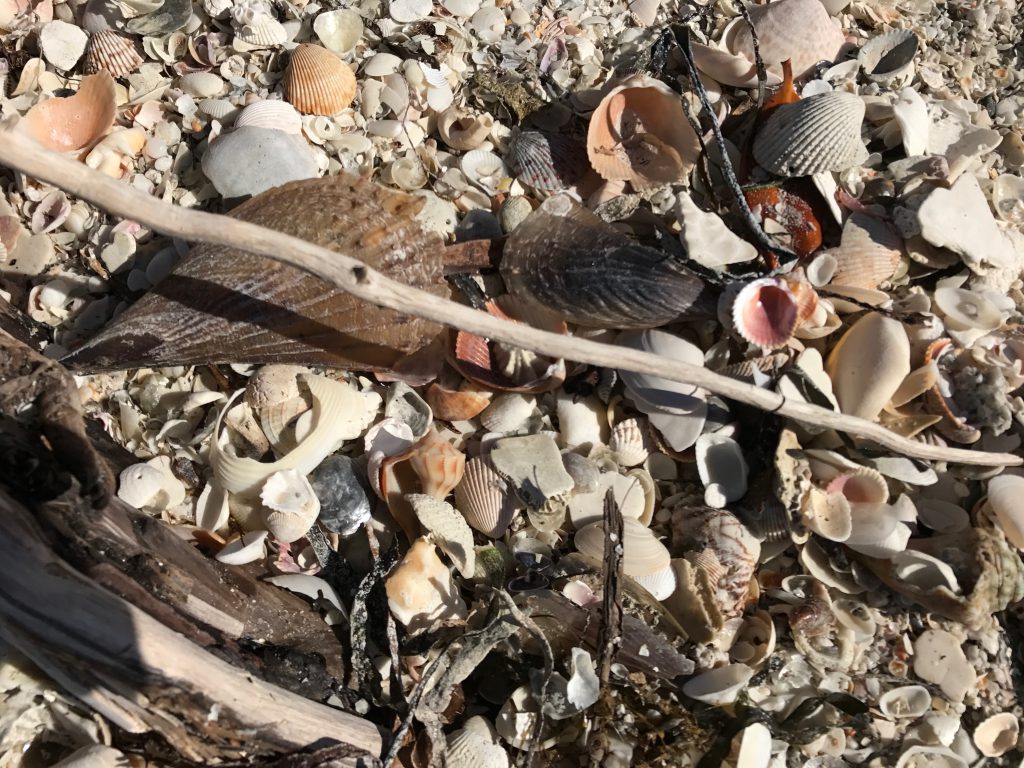 i Love Shelling on Cayo Costa. ;)