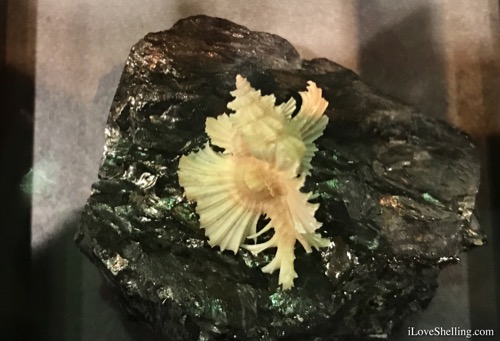 I love to learn about creatures that live in the sea and see some of their astonishing growth patterns that make up their shells like this frilly ORCHID MUREX. On the other hand, I love to see how human creative minds take those beautiful shells and build a feast for the eyes with yet another beautiful structure.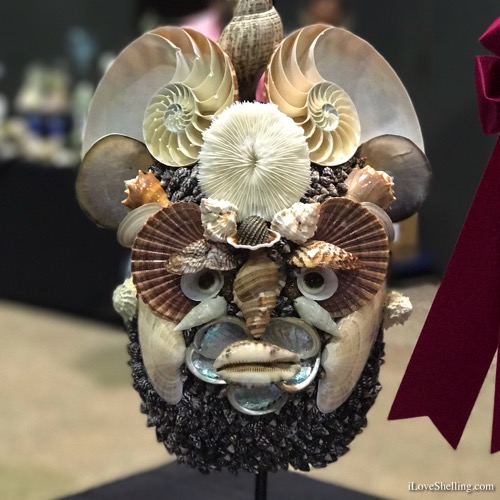 Beautiful beach treasures turned into beautiful works of art.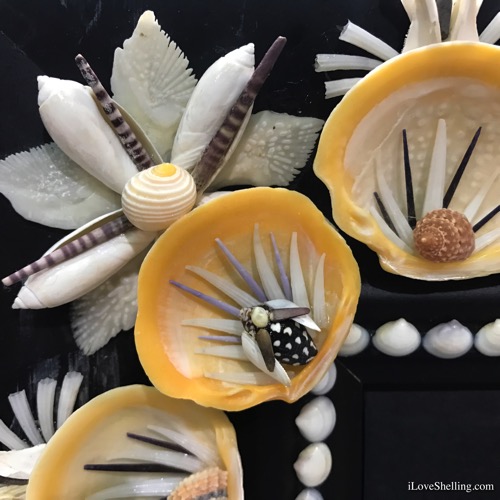 This is why I love to go to shell shows…. the scientific exhibits give us a looking glass to learn more about the life of mollusks and the history of our world through different aspects.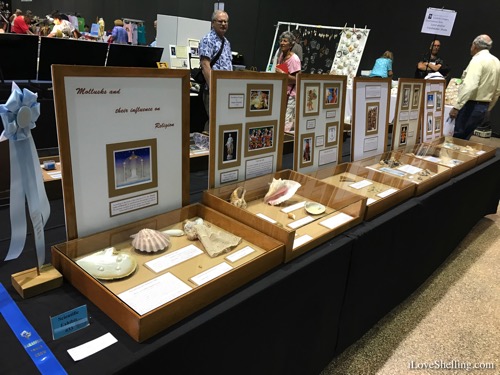 Then the artist in me can't wait to see the creative inspirations made of shells and beach bling in the artistic exhibits. They are mind blowing beautiful so its the best of both worlds.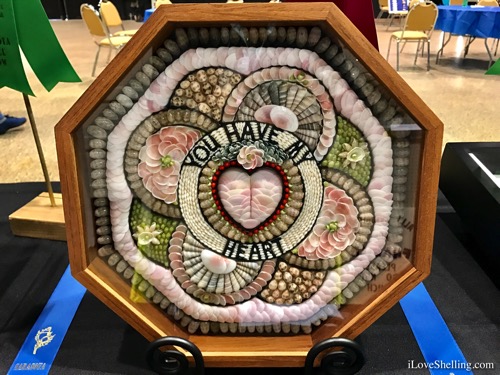 I'm proud to say that not only was I a judge this year in the Sarasota Shell Show for the artistic displays last weekend… but Clark was the second judge in the artistic categories! Yay Super Sheller Clark! It was an honor to judge next to him.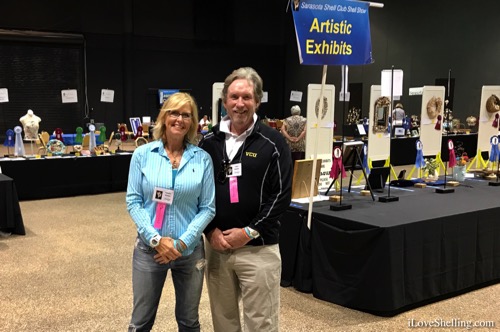 Both judges got to choose an exhibit for "Judge's Special Merit Award" so my ribbon went to this spectacsheller "Paisley" by Caryl Renz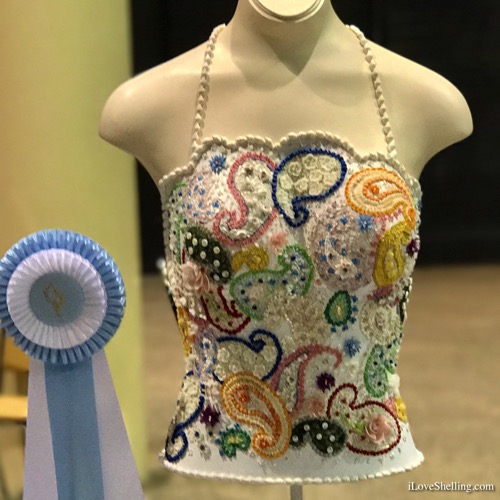 Clark gave his Judge's Special Merit Award to "Ruby Slippers Redefined" by Heather O'Keefe.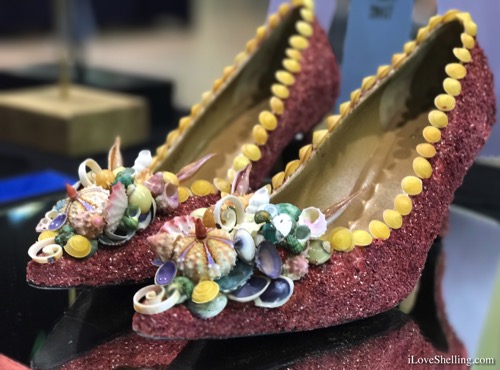 There were so many fabshellous works of art for all to enjoy.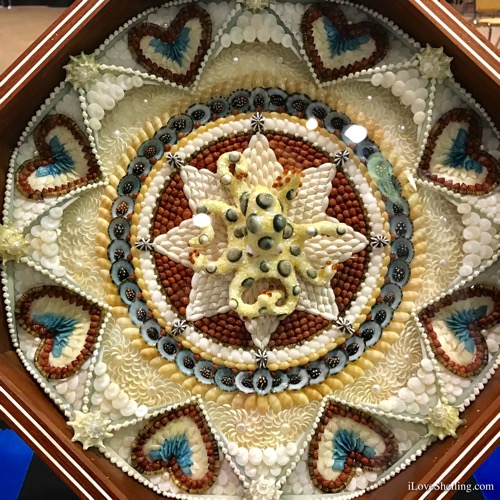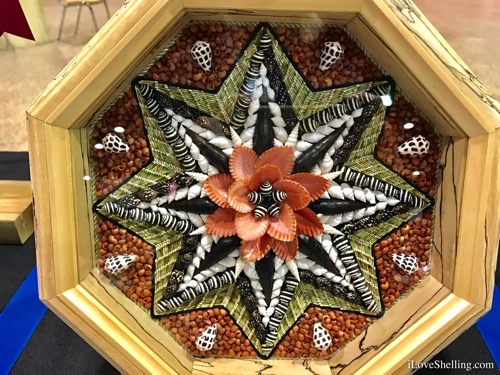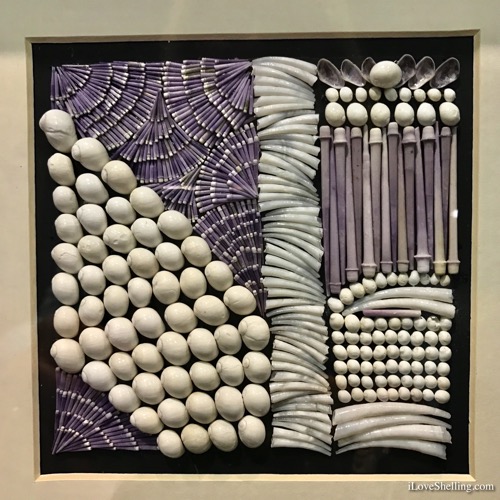 It was a treat to meet for the first time some of the artists who created these exceptional art exhibits… like Mary Ella Marra.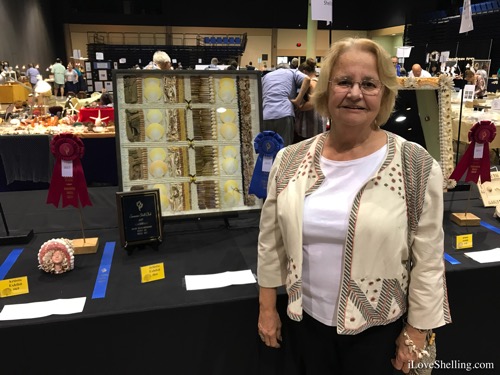 Donna Timmerman with her beautiful crochet necklace.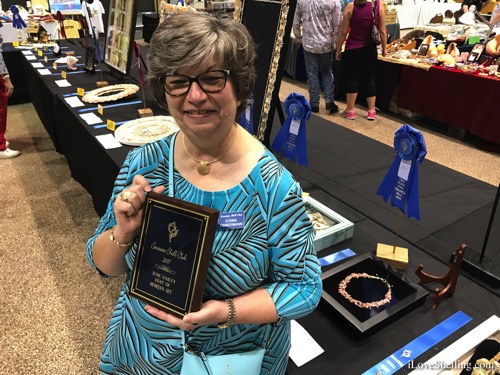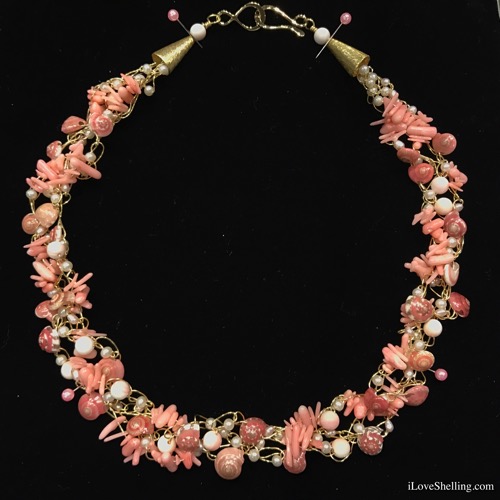 Suzanne Dietsch with her Sailors Valentine.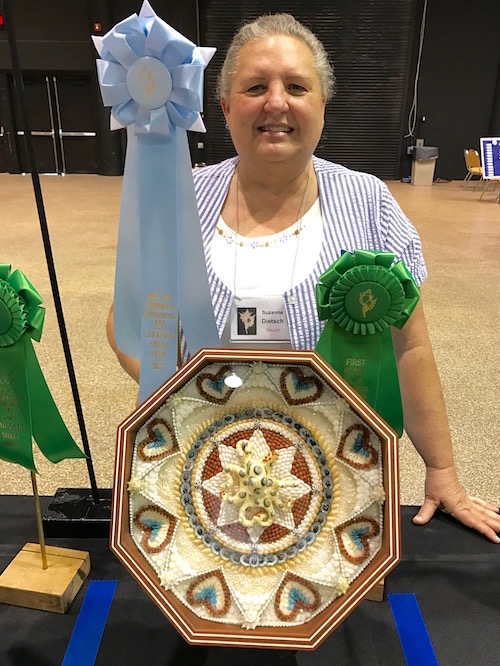 It was also so much fun to meet and hang out with other shellers like Lee Ann and Dale from Bradenten who were enjoying the exhibits just as much as we were.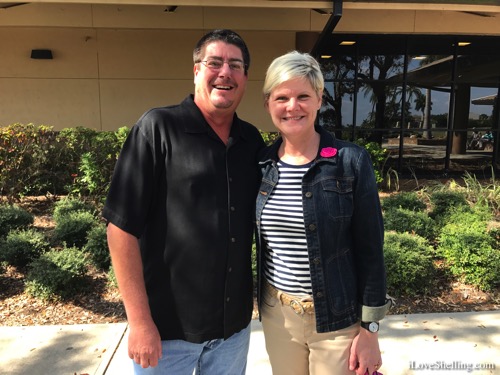 And Eva and Chris from Palmetto. We all have so much in common.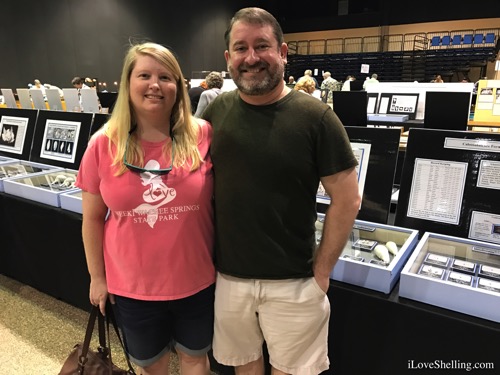 It all starts with having the same love of the sea….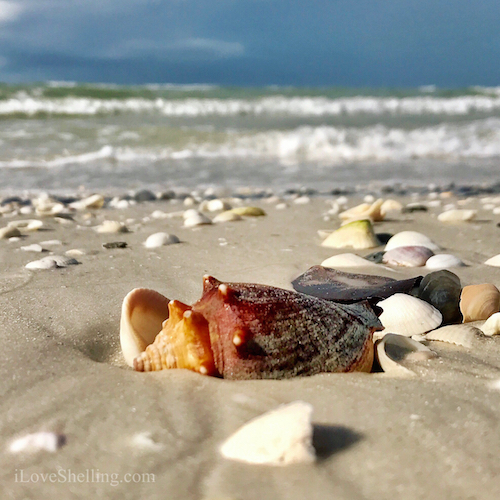 Thank you Donna, Nancy, Sally and the whole Sarasota Shell Club for inviting Clark and me to be a special part of your show- we both feel honored.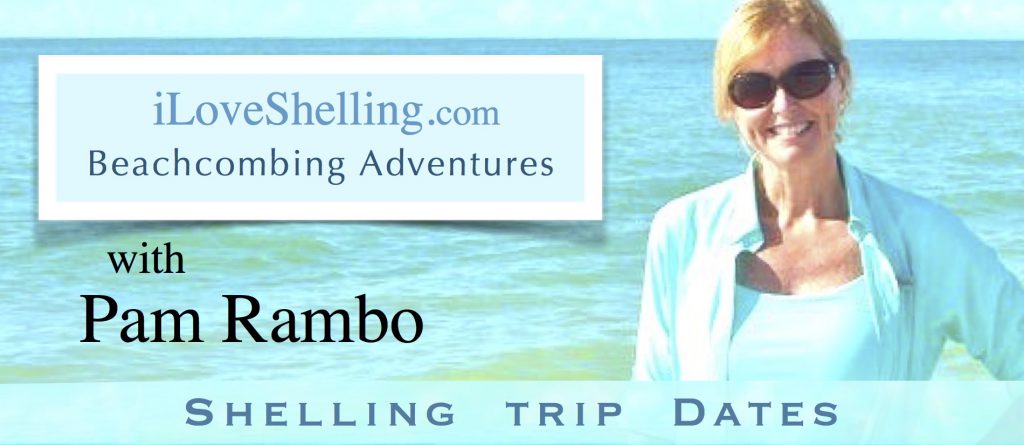 SaveSave
SaveSave