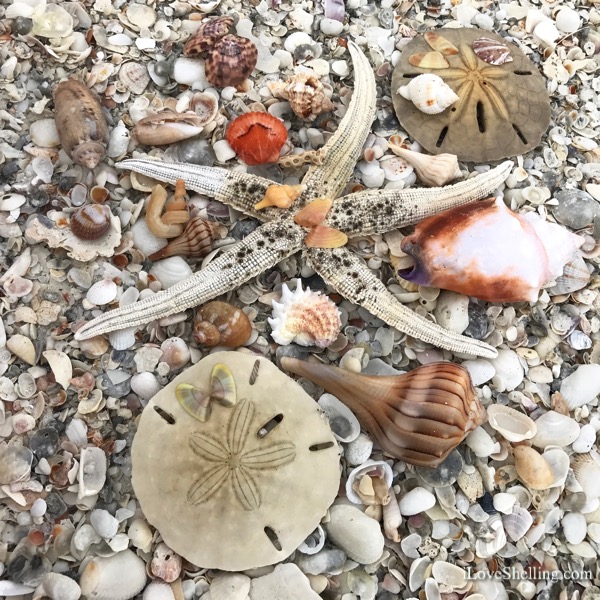 There were all sort of shells on the beach at Cayo Costa on Monday for our iLoveShelling shelling trip!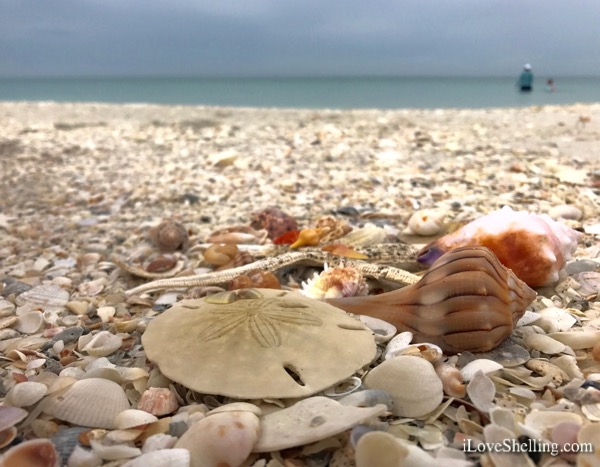 Unfortunately, I had a "trip" of my own on Sunday and twisted my ankle. Rasher fresher! Thank goodness Capitva Cruises arrives at a dock on Cayo Costa so I didn't have to climb down a ladder to get to the beach. So I hobbled along the beach and found a nice shelly part of the beach to enjoy the island and all of the great company.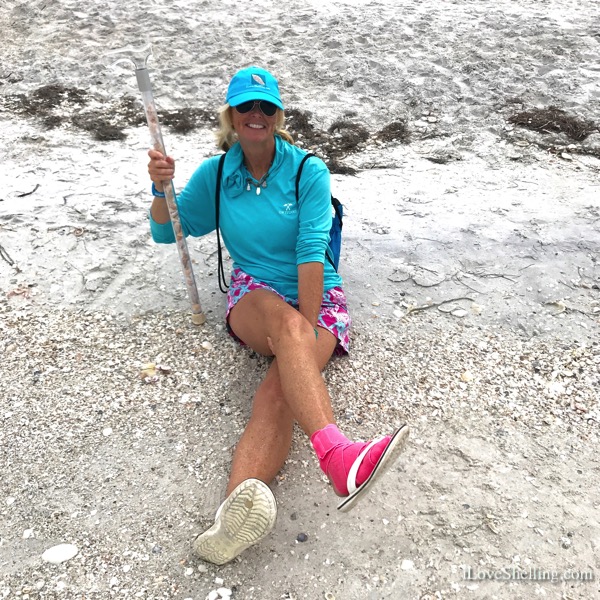 Last year, my good friend Jane broke her hip so sweet, thoughtful Sunny Sanibel Sandy bought her a cane that was hollow inside….. so we filled that cane with all of the shells we know Jane loves.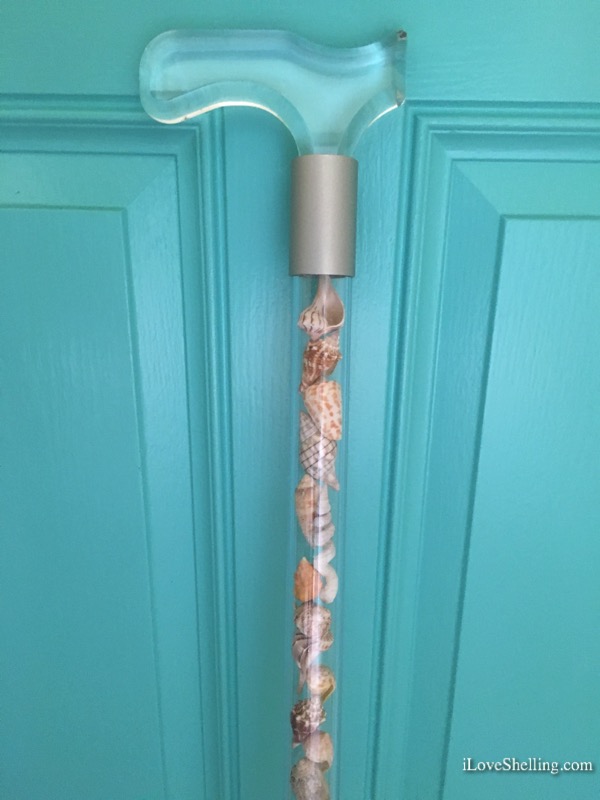 Thank goodness Jane is completely healed so no longer needs to use the cane so she asked me if I'd like to borrow it for the shelling trip. Yes! It's exactly what I needed to help me find my way to a beautiful day.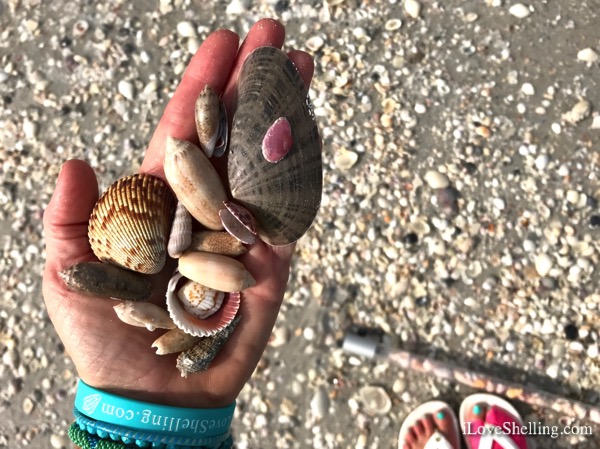 I would have been soooo bummed if I couldn't go on that shelling trip Monday! I would have been so upset not to be able to hang out with other cool shellers  ….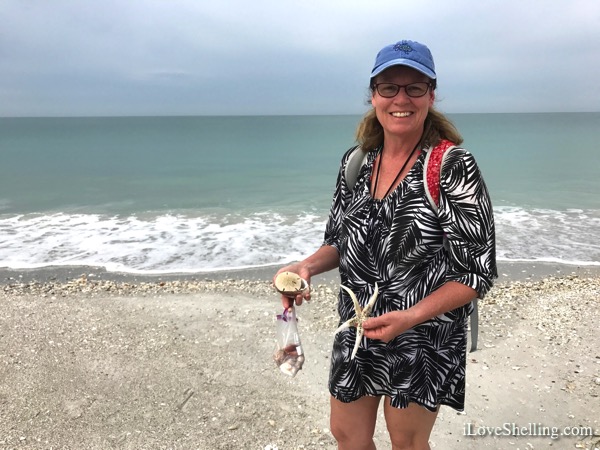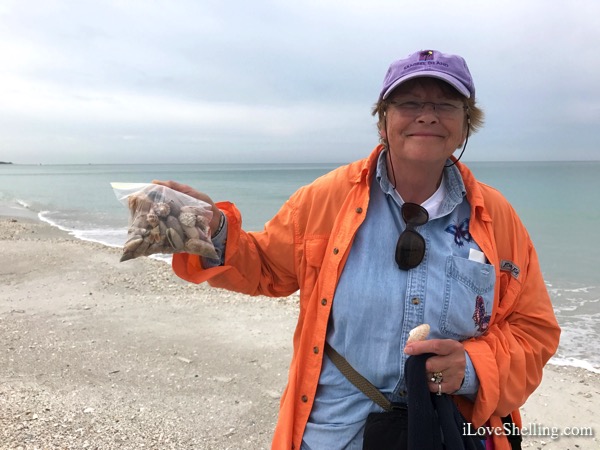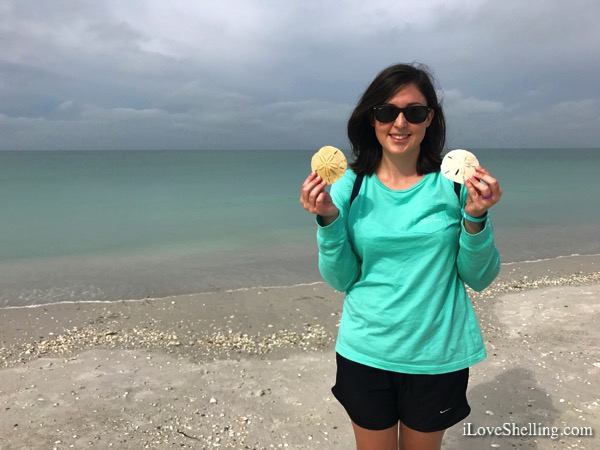 To finally meet and hear about shelling besties!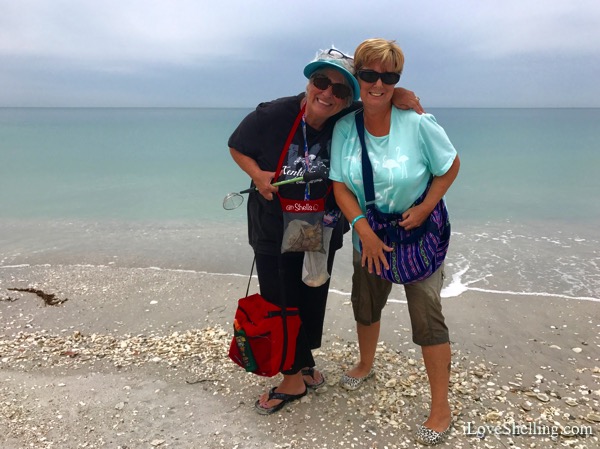 To learn from each other…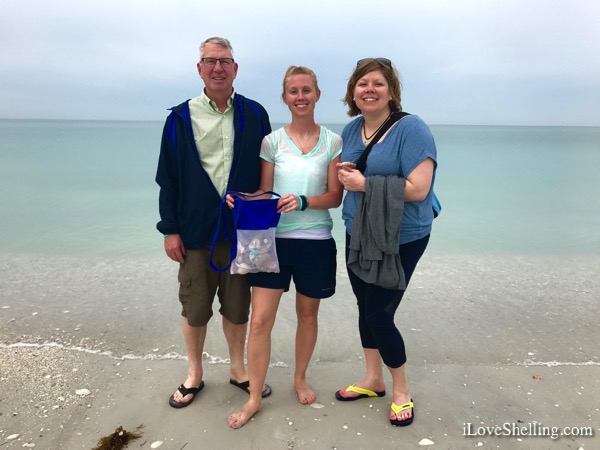 And to see so many awesome finds…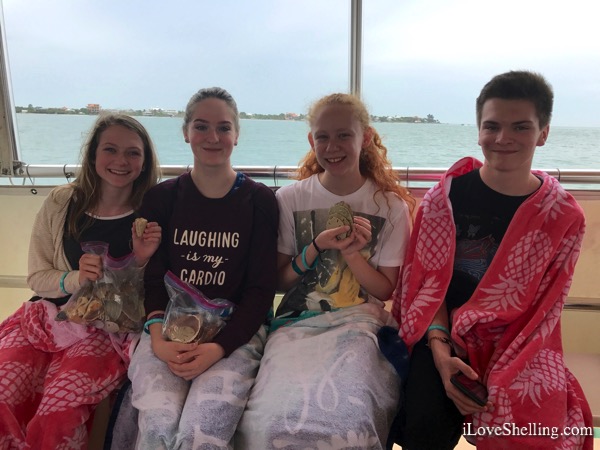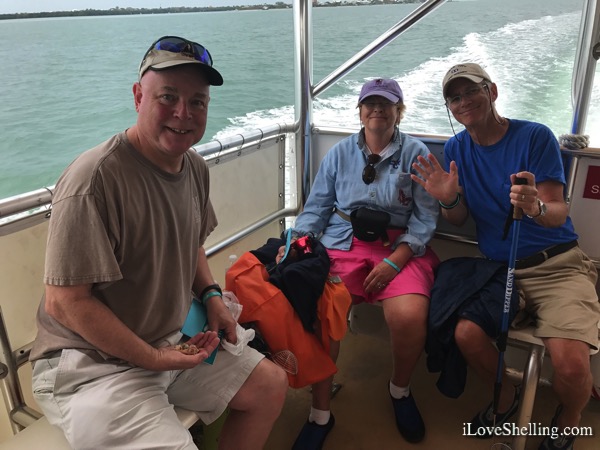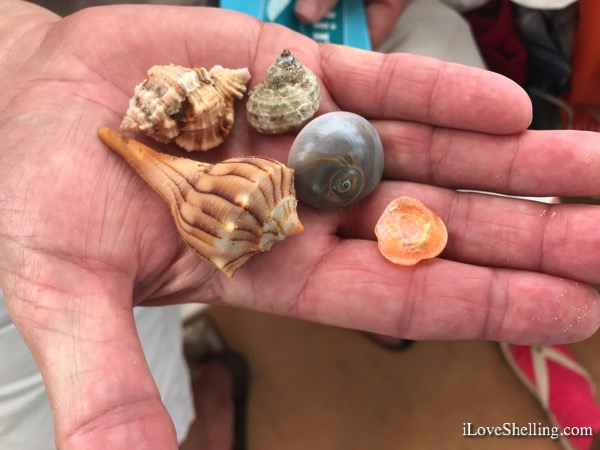 And to talk about how we know each other… my YouTube buddy!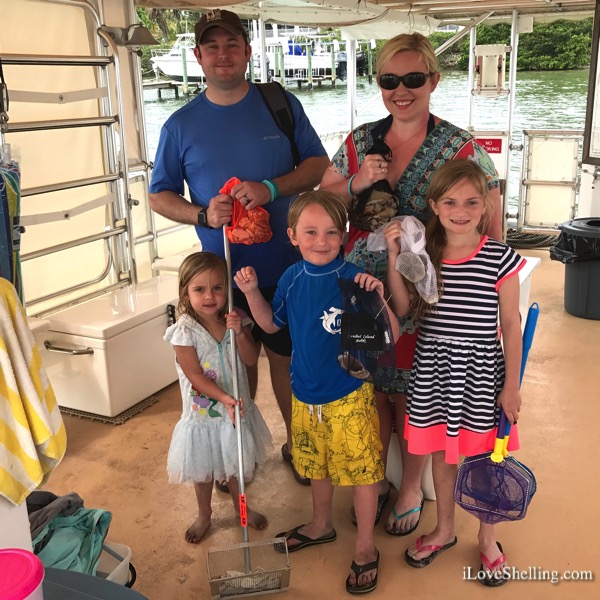 To hear fabshellous family shell stories…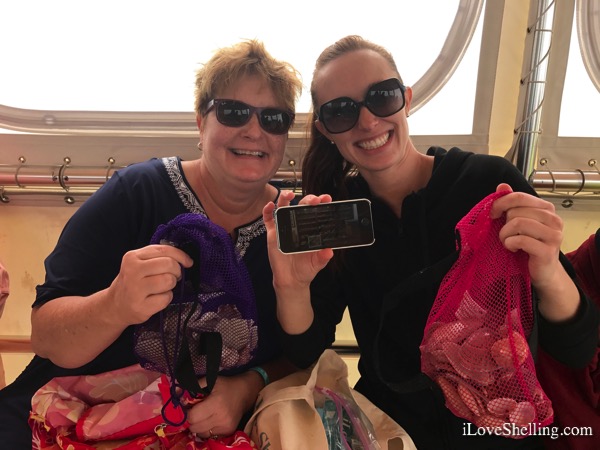 To see dear Sunnye and meet more of her beautiful shelling family.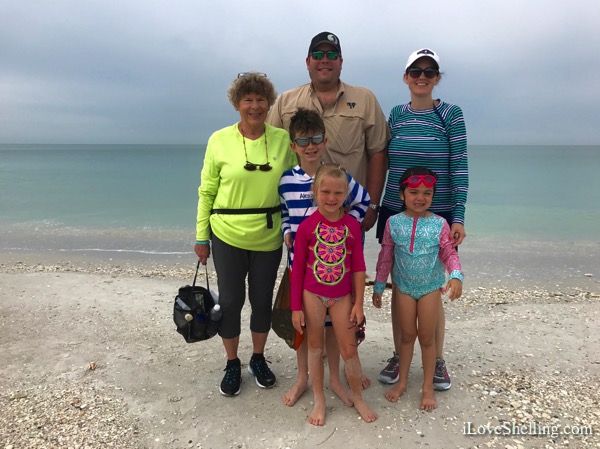 Oh… and did I mention there were oodles of shells? These were just a few of Sunnye's beauties… an amazing purple inside of double CALICO CLAM, GAUDY NATICA, PURPLISH TAGELUS,  double ALTERNATE TELLIN, WHITE CRESTED TELLIN and a sweet little BABYS EAR.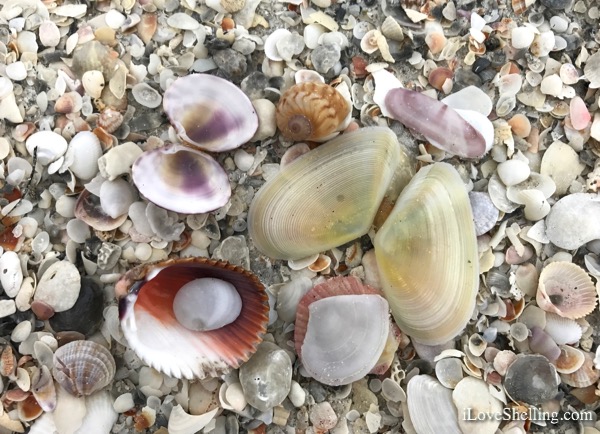 So the doctor says I need to RICE (rest, ice, compress and elevate) my foot for the next few weeks plus add physical therapy. So I'm trying.
We've got lots of high winds right now so the tides have taken lots of those shells back out to sea but in a few days, Im sure more shells will be piling in…  so I hope to find a big shell pile somewhere I can plop down and do some sittin n siftin. So if ya see one, holla at me! Write a comment? ;)