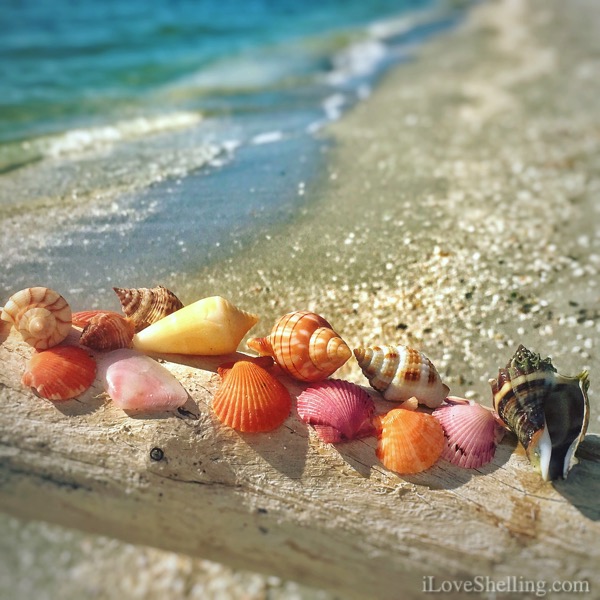 If you're a beach comber, Bowman's Beach on Sanibel Island has been the perfect place for those long walks on the beach while picking up a few beautiful treasures.
A beautiful and peaceful walk…. oh yea… and some excitement each time spotting one of these gorgeous works of art.
Definitely exciting finding an empty KINGS CROWN.
Clark and I met beachcomber Laurie a mile from any other people… we compared our fave find HORSE CONCHS. Wowza!
This walk was so amazing….  I did a video to share with you! I headed north from Bowmans Beach to find the new pass Tropical Depression Hermine (she was a hurricane after she left here) opened up from Clam Bayou about a month ago. Not sure how long it will last but this new waterway is a little paradise.
Oh Wait! …  before you take your mind into the amazing paradise….  please don't forget to "tip" Shell Love Bug to help with youth educational programs at the Shell Museum! CLICK HERE
Okay…. now back to paradise… Take a big, slow breath and clear your mind. Escape to the beach for a few minutes to find a few shells and feel the power of peace Mother Nature has given us.