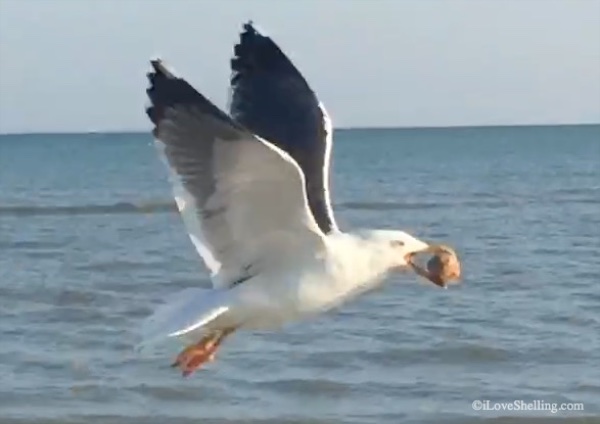 Have you ever found one of these shells on Sanibel Island that you couldn't identify? I've been asked to identify this shell with a thick "lip" and one long "wing" hundreds of times.
It happens to be a broken ATLANTIC GIANT COCKLE (most likely they are juvenile shells that are cracked).
… and most likely it was cracked by a bird like this LESSER BLACK-BACKED GULL.
Wanna see how this bird can crack the case of the COCKLE shell? It's fascinating! This is a VERY. SMART. BIRD.
Join me on a Shelling Adventure! CLICK HERE