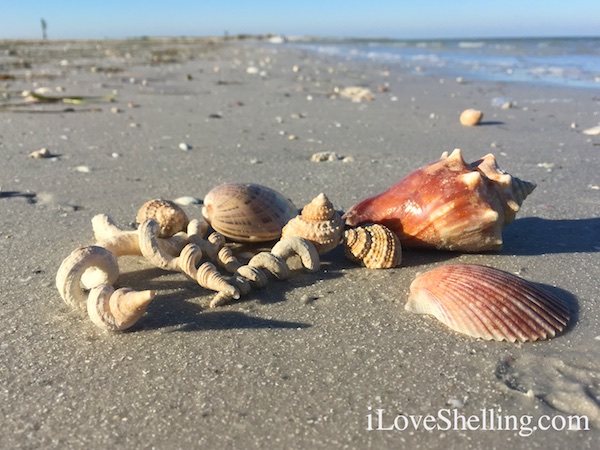 We are addicted to shelling… So we love to explore different shelling areas of Florida. We found a great new (to us) shelling hole… Clearwater Beach!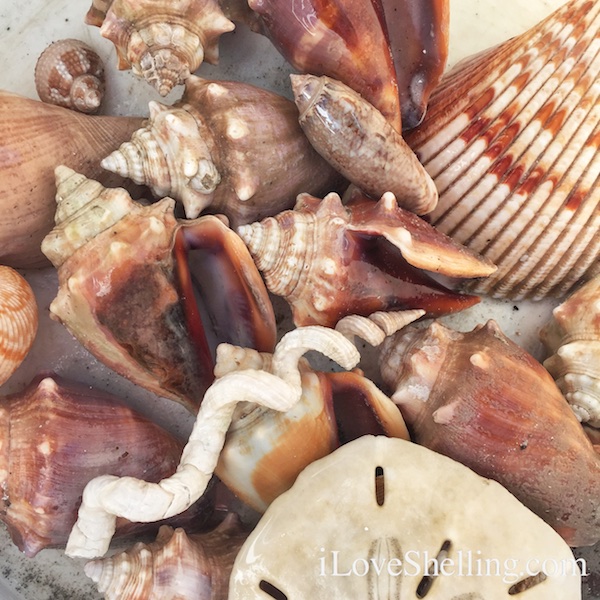 Weehoo- Road Trip! We drove 2 1/2 hours north of Sanibel to spend our Thanksgiving right smack on the beach at the Clearwater Beach Hilton having our dinner there with round one Turkey and fixins and seconds of beach bling and bivalves (shrimp, scallops and oysters- heehee).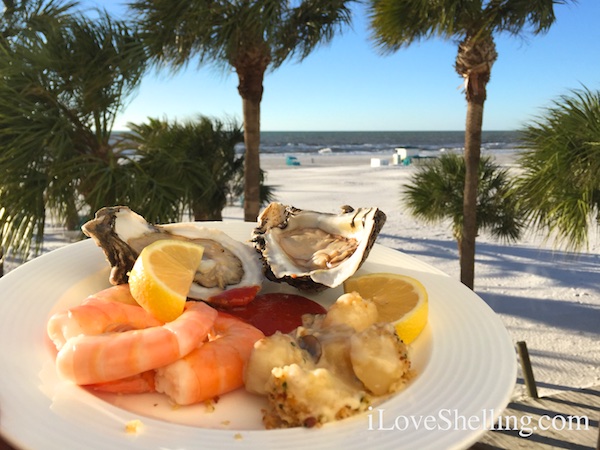 We hired shelling/fishing guide Captain Paul Hajash of Reel Florida Adventures Fishing Charters. Okay, honestly, it wasn't easy to find a shelling guide as I googled and called MANY charters but everybody thought I was crazy that I wanted to "hire a boat to find shells". hahaha I finally talked to Capt. Paul Hajash (pronounce "Hash") who is mainly a fishing guide but he completely understood what Clark and I wanted to do since his wife is a sheller and we could walk from our hotel to the dock. Aha.. Perfect! His only concern was it was gonna be cold… 44 degrees on the water. Ouch. The winds were pounding from the NW for 3 or 4 days and we shellers know that NW winds and cold weather bring in shells. The winds were calming down and the tide was low…. So heck yaya we still want to go!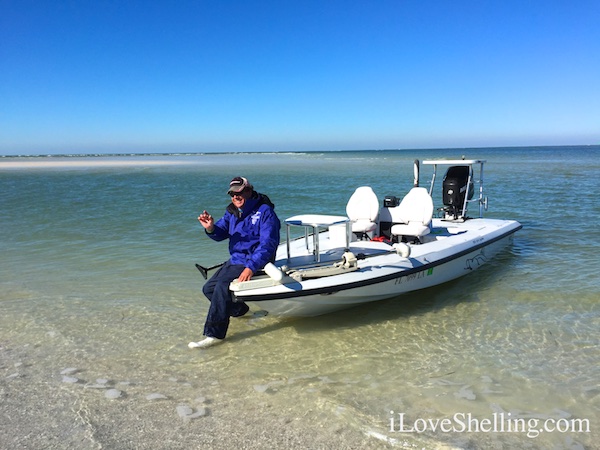 After layering up in warm clothes for this unseasonably cold weather, Captain Paul took us to some beautiful sand flats on the way to Caladesi State Park and as soon as I got out…. WORM SHELLS! And FIGHTING CONCHS, CORAL, SUNRAY VENUS and oodles of TURBAN SHELLS.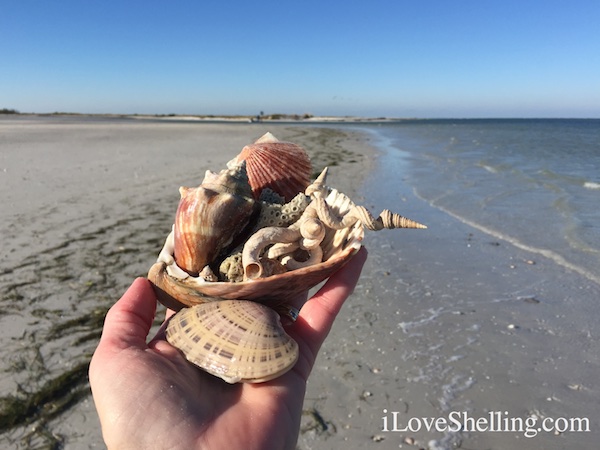 SAND DOLLARS…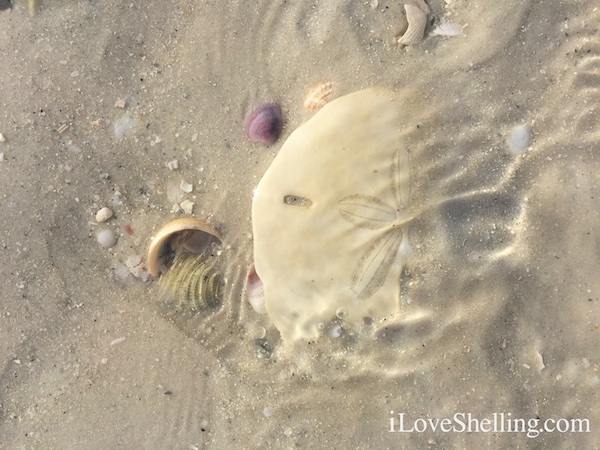 a BABY'S EAR…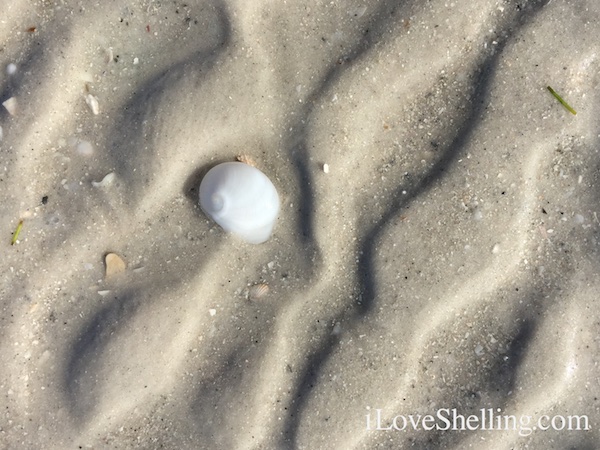 I was in shell heaven as I found LONG SPINED STAR SHELLS and hundreds of SHIVA SHELLS. I don't find these CHESTNUT TURBAN OPERCULUMS very often so I was over the moon shell (heehee- I'm still pretty giddy!).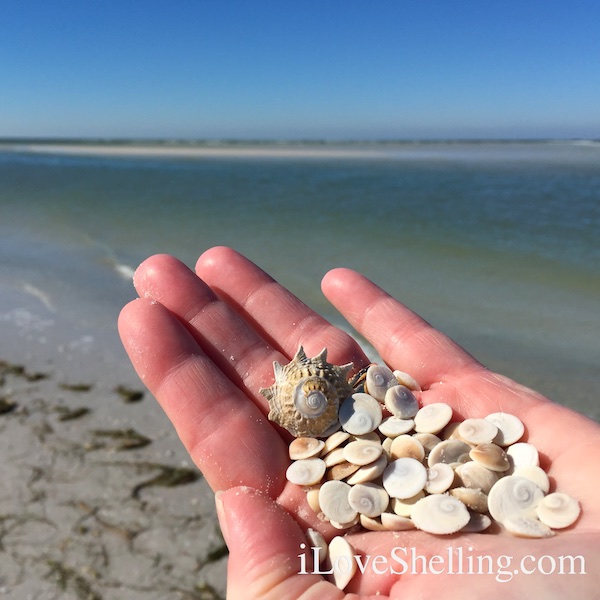 While I was in my own little glorshellous shell world, Clark came back from his ShellAdventure on the flats…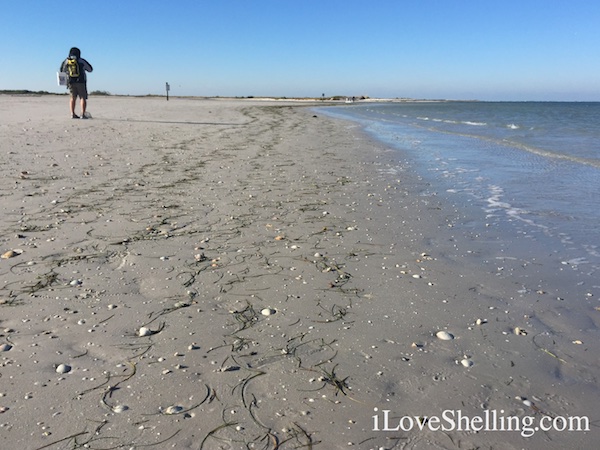 Shellzam! Holy Cowrie, that's the biggest WORM SHELL I've ever seen! Not to mention 2  fabshellous ALPHABET CONES, a big LIGHTNING WHELK, and a KINGS CROWN (with incredible spines).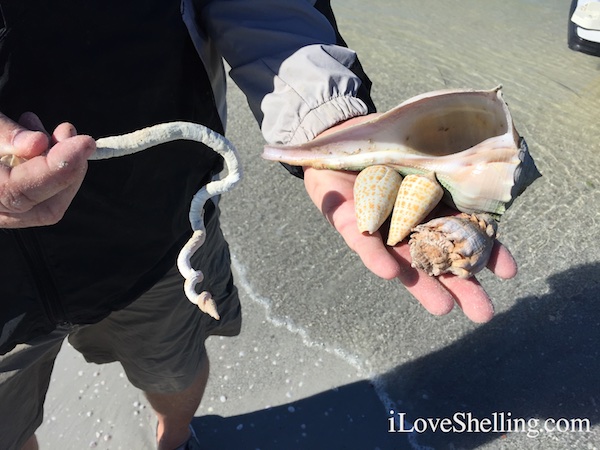 That's why we call him Super Sheller Clark! (I couldn't help but steal that WHELK for a picture) :)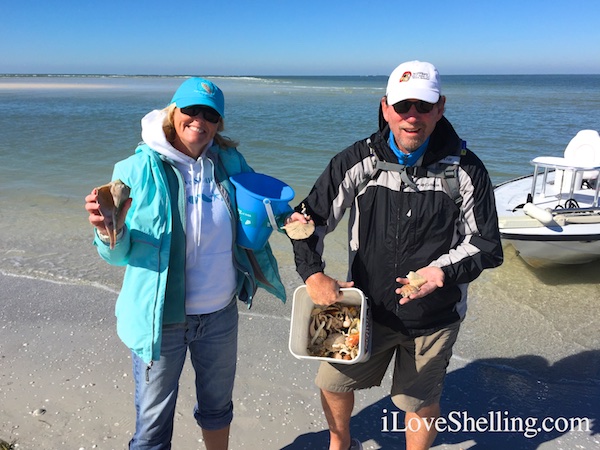 We only had time to make sure there were no critters in any of our shells, so we still need to rinse and clean them up to really show you the variety of amazing treasures we found… but here's a sneak preview of what I'll show you on my next post.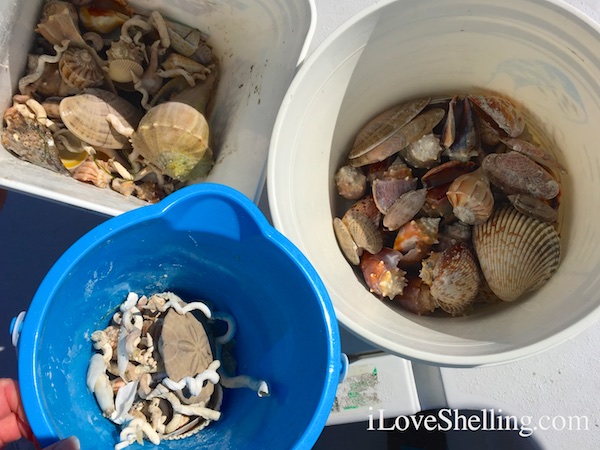 After a day of spectacsheller shelling and fantastic food, we were too stinkin cold and tired to be outside to watch sunset… but low and behold, the view from our room couldn't have been a better ending to an amazing day.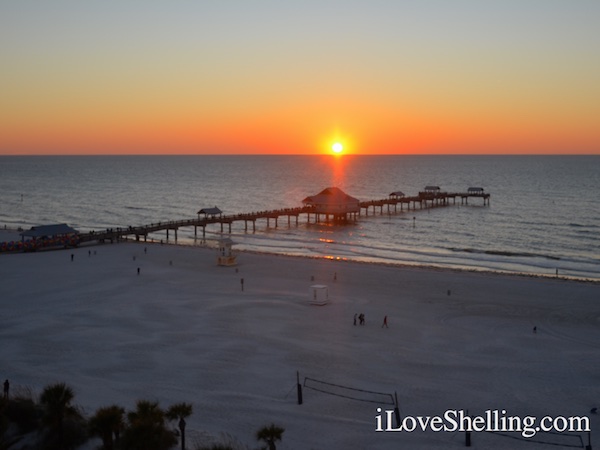 PS- I will give you more info about our trip, show more shelling on other beaches of Clearwater Beach and details on all the shells on my next post… so stay tuned! Feeling thankful…