This wedding gown embellished with seashells would be any bride's dream come true.
Artist and interior designer Melinda Graham made this stunning dress for the 2012 Shellabration fashion show celebrating the 75th Sanibel Shell Fair and Show earlier this month.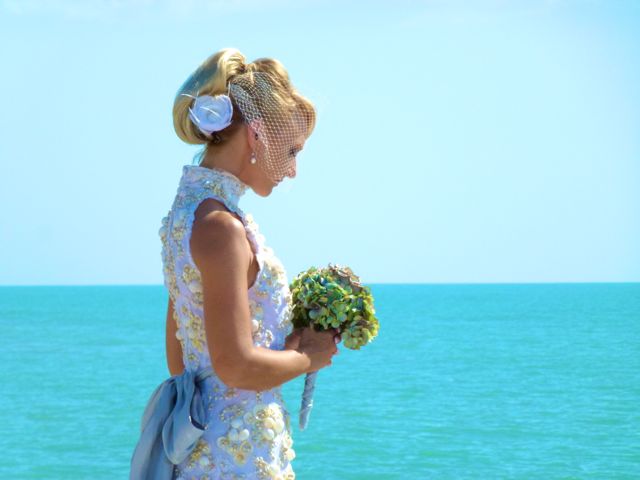 She painstakingly sewed and glued shells, beads and pearls for an extraordinarily elegant silhouette.
Her artistry in every detail is phenomenal.
I'm in awe of how beautiful she and the dress are in this back drop of Sanibel and Captiva.
Breathtaking!
Melinda made flower girl dresses embellished with seashells to complete her bridal collection.
Heavenly.
Laura and Valya were seashell princesses of the beach.
I was tickled to tag along on a photo shoot at Captiva's Blind Pass beach with friend and producer Ilene Safron of Main Sail Video Productions as she and her team filmed Melinda for a national television segment. I have no idea what this shoot will be for or when it will air but I'm sure Nancy will let us know when she has details (fingers crossed!).
It was a day to remember with Nancy from Lee County VCB, Melinda, photographer Doug, Tracy (from Main Sail Video as well) and Ilene.
 These talented folks have a lot of fun!
It was a beautiful day for Melinda to share with her mom as well.
To see her dress on display on Sanibel, stop by Melinda's beautiful retail shop inspired by the sea called Surroundings.