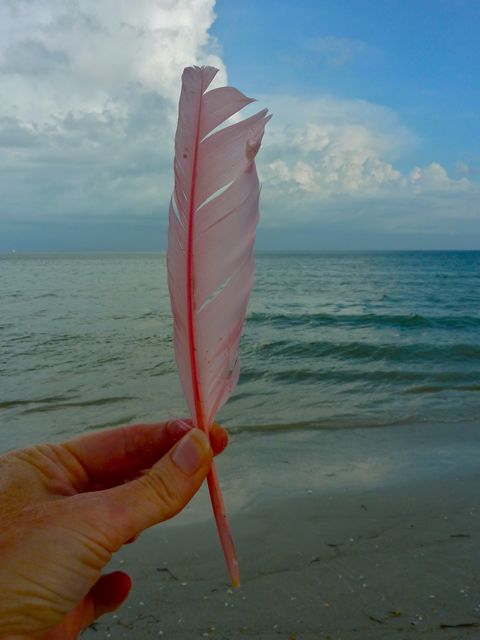 We had a little window of time to dash to the beach last night before the rain came again … so we took the chance to run down to West Gulf Drive. I found my first Roseate Spoonbill feather within the first 5 minutes! I'm lucky. I feel lucky I found the feather and I'm lucky I have a wonderful husband to share these experiences with in my life.
I was reminded today of just how fortunate we are while attending a funeral service of an island friend who lived a long life and enjoyed every minute. As the Reverend remembered some funny stories and all of the joy he gave to so many people, she pointed out that when a person is remembered you always see the date after their name like this … 1931-2010. Their birth date and the date they died. In between those dates is a little dash. That dash represents their whole entire life…. birthdays, holidays, weddings, family reunions, trips to the beach, dinners with friends … everything. Our friend Bob had a very big dash.
Finding a beautiful BANDED TULIP is a simple little dash but it means such great happiness to me.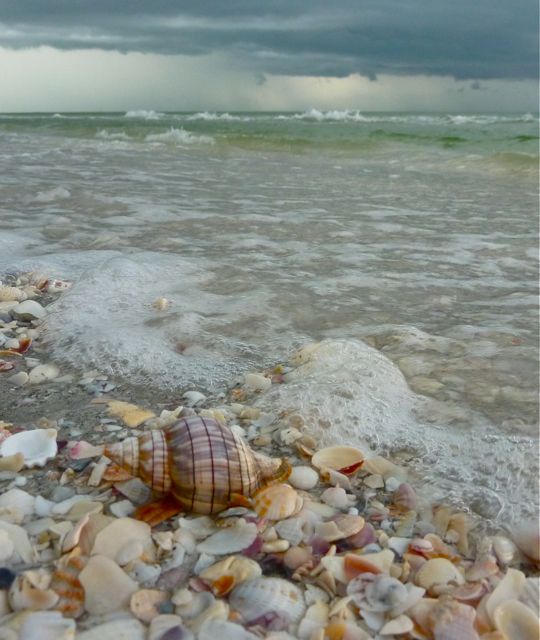 Or seeing a HERMIT CRAB surfing the waves in his APPLE MUREX shell home.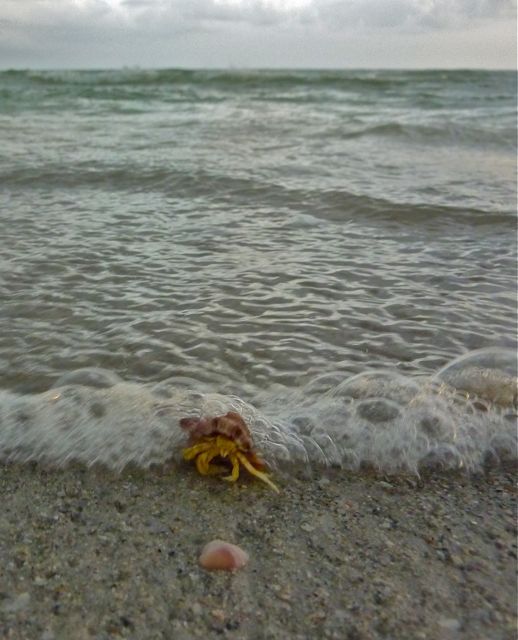 We meet such nice people enjoying their dash.
We can't forget moments like this to make our dashes full of joy.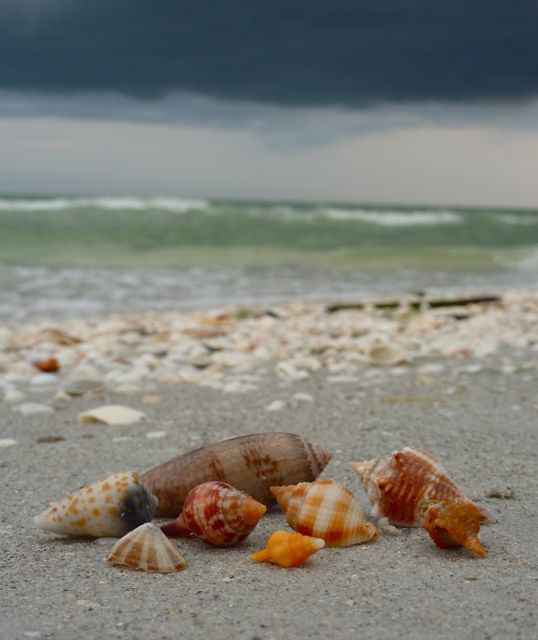 Even if we only have a few minutes to dash to the beach, we should take it because it makes us both so happy. I hope you are enjoying your dash today too.