Archive for Day Trips & More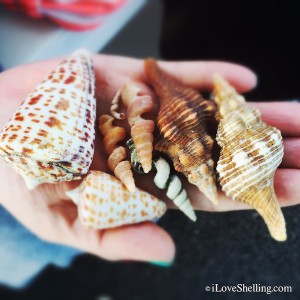 Shellzam! It may have been a little chilly this week for Florida weather (in the 50's) but we sure like it when this kind of weather brings in the shells.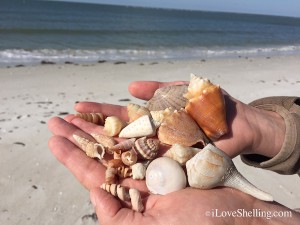 Oh yay, baby! These were all found while on our shelling trip with Sight Sea-R cruises on Wednesday.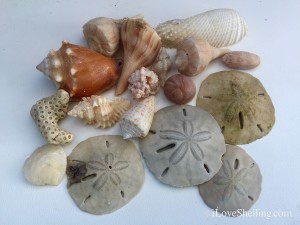 We found a mound of shells!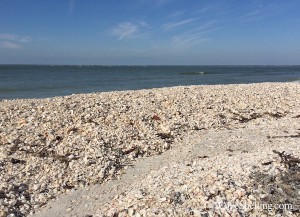 There were ALPHABET CONES, SAND DOLLARS, NUTMEGS, WHELKS, TURKEY WINGS and a few treasured ROSE PETAL TELLINS…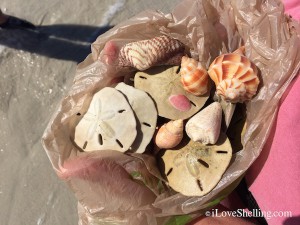 To SHARKS EYES, OLIVES and CONCHS…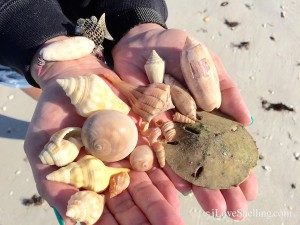 Even WORMIES and CANDY! See that itty bitty orange HORSIE hidden in the other shells?
We were all having a very merry time on our exshellent shelliday cruise.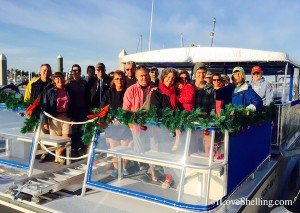 The ride to the island on the back bay was absolutely gorgeous but even better arriving at low tide to shell the sand flats.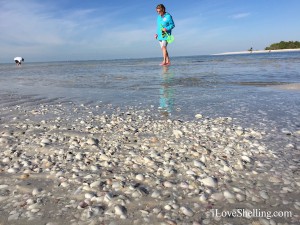 And this is so cool… Toni (PA) found 2 huge live LIGHTNING WHELKS.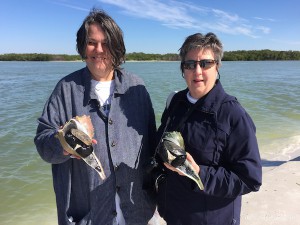 They were only about a foot away from each other on the water's edge so after she shared this amazing sight with everybody and a few photo ops she put them back where she found them to go about doing whatever it was they were doing when she found them. Fingers crossed they will breed!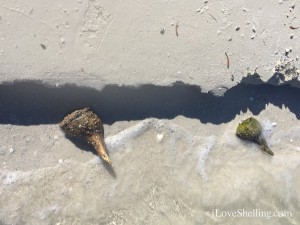 Here's Toni with her friends Jan, Dottie, (Toni) and Lois just after they put the WHELKS back in the water. Very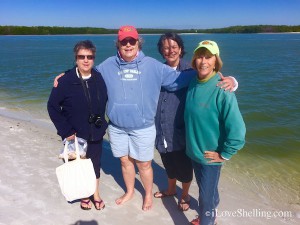 Russ and … oh wait… you're gonna love this as much as I did…. Russ's wife's name is Shelley (I want that name! haha). But the funniest thing is- they are from Coralville. Shelley from Coralville finding shells and coral on a shelly beach on an iLoveShelling shelling trip .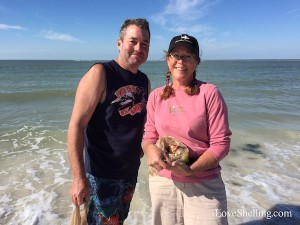 From Kentucky… Steve and Trina found those SAND DOLLARS with the LACIE and ALPHIE in the 3rd photo from the top.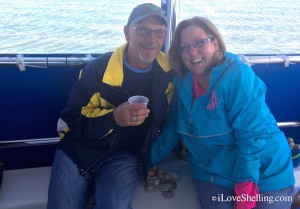 Visiting from Indiana, Jennifer and Brian were the spectacsheller shellers that found that huge ALPHIE in the first photo. And even more amazing finds that I didn't even show!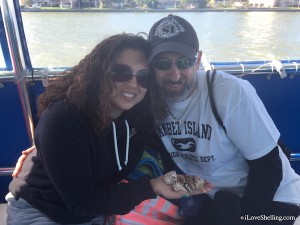 Visiting all the way from Germany, Dina and Ergin had the eye for WORM SHELLS and SHARKS EYES. They were thrilled! But…. please forgive me y'all if I misspelled your names- I lost my notes and some of my photos some how amongst all the shellebrating. Ack! (Update: Oh gosh- Thank you Dina for the correction. I was sooo close…. y'all are hard to forget since we had so much fun :))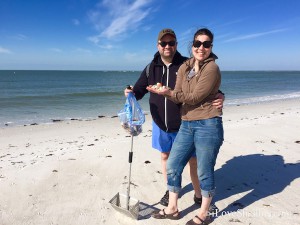 We also had a very special family visiting from Oregon… Nicole, Jesse, Dennis and little cutie pie Super Sheller Sophie. And Dennis found a SCOTCH BONNET! I have some awesome photos of their shells but I'd like to show you their shells in my next post since I saw them earlier in the week on the beach too. Love them!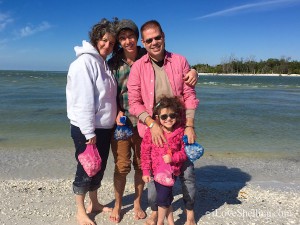 And look who else was on our trip! Sisters Marie and Martha from our Shellabaloo 3 September 2013- It was so much fun seeing you both again! You always make me smile.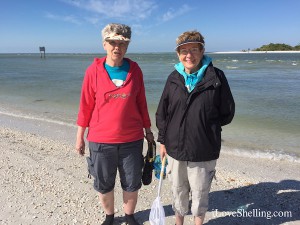 Speaking of Shellabaloo, we now have a few spots open for our Shellabaloo Exshellaganza January 5-8. This would be the perfect Christmas gift for your favorite sheller! CLICK HERE for info and to reserve your spot- it's gonna be a blast!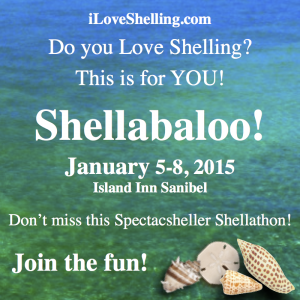 If you can't join us for Shellabaloo, then join us for our next iLoveShelling Sight Sea-R shelling cruise January 7, 2015… but you better hurry- there's only a few more seats available. Get on the conch horn and join us for one of these shellucky trips!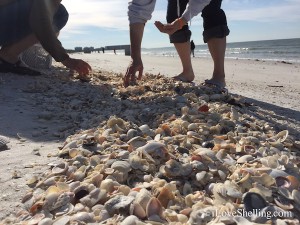 CLICK HERE for all of our dates, times and info to join for some special shellowship.