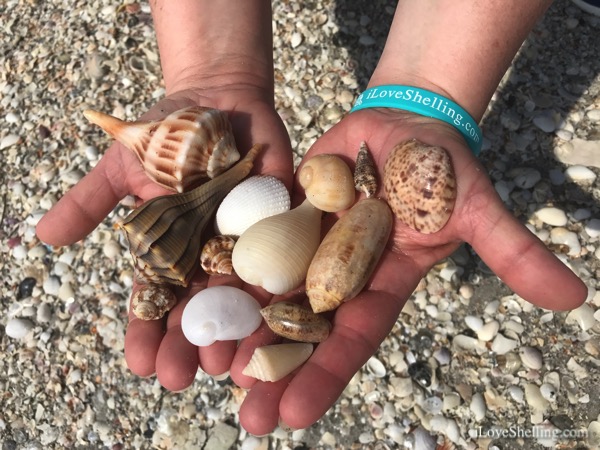 Every single time I step on the beach of Cayo costa… its different. Its truly fascinating to see it change so drastically and which part of the beach the shells pile up.  The last few months, we had to walk down to the right to find the shells washed up and before that we found them to the left. This time as soon as we stepped on the beach on our iLoveShelling cruise with Captiva Cruises, we saw loads of shells right in front of us.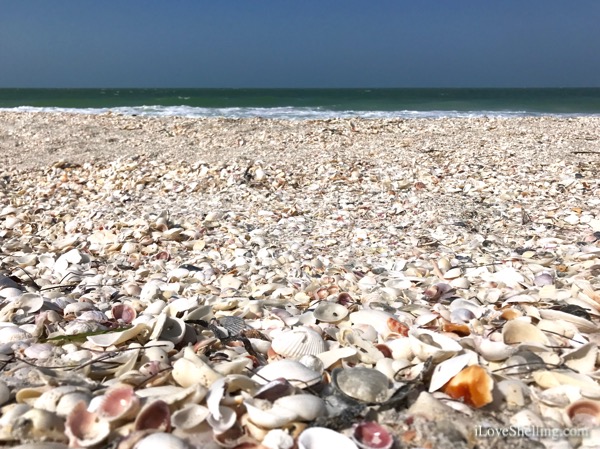 Its so much fun to see the different shells everybody finds.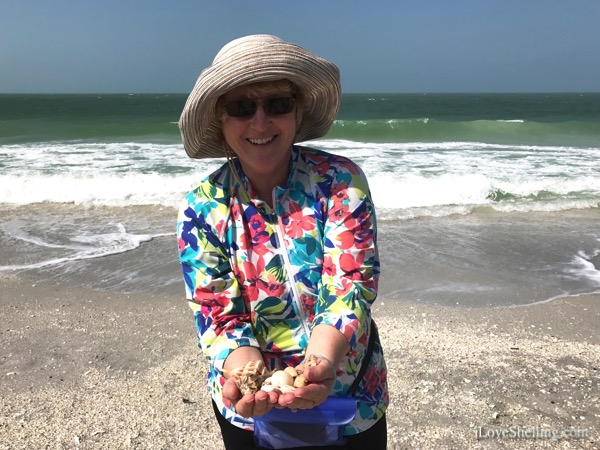 Lots of Sanibel Stoops … Or Cayo Conch Crouch? heehee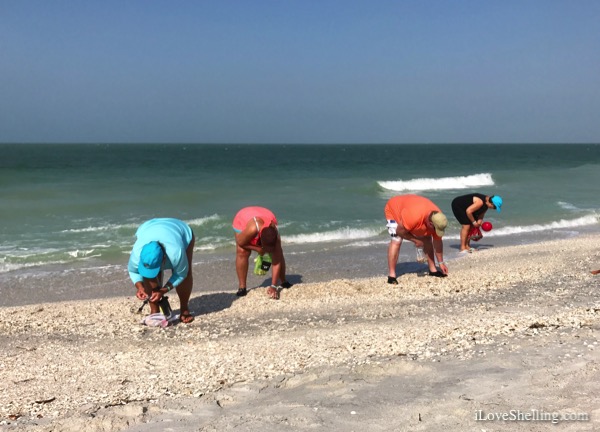 There's enough for everybody!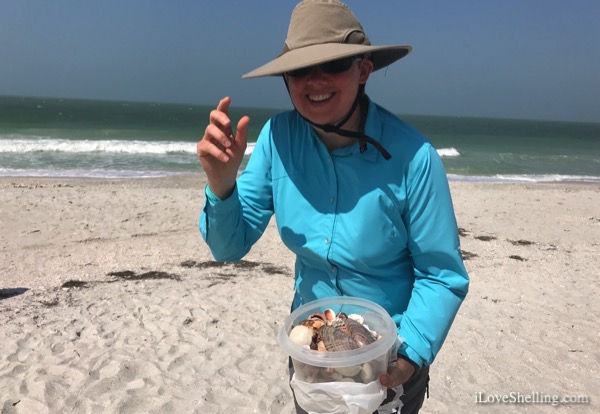 SUNRAY VENUS, ANGEL WINGS, JEWELBOXES, CONCHS, SHARKS EYES…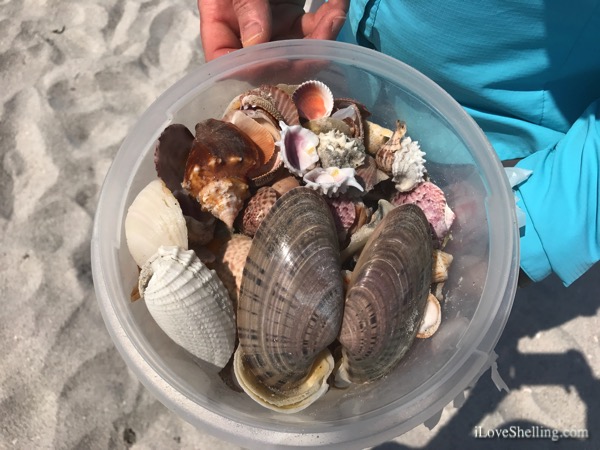 And SAND DOLLARS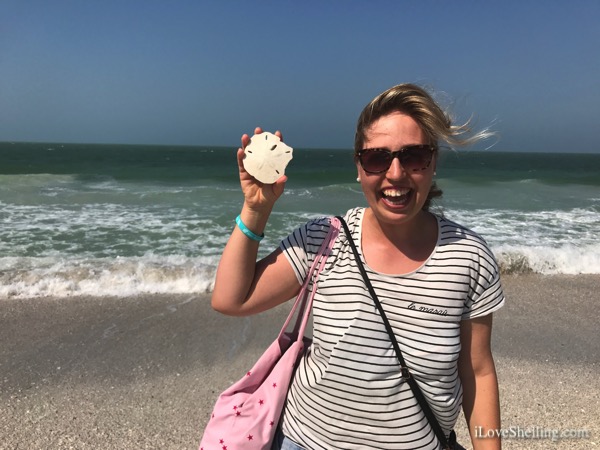 Such fun times!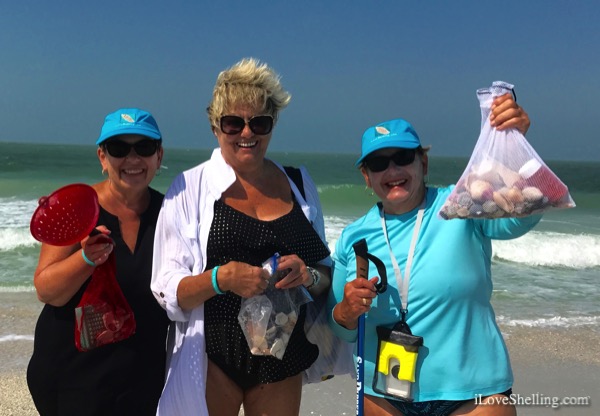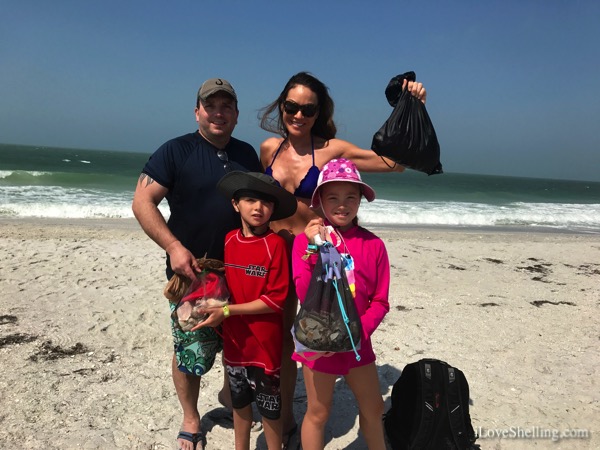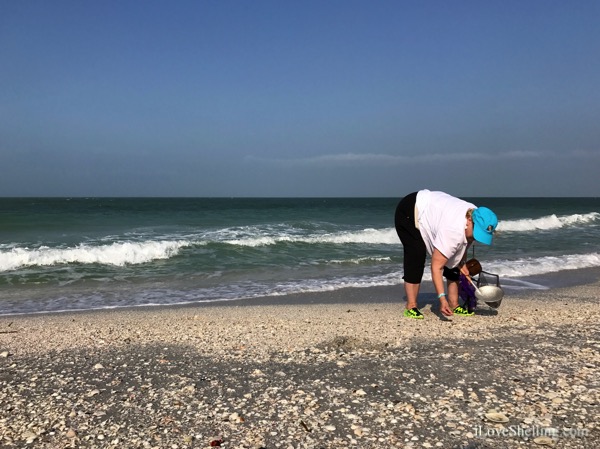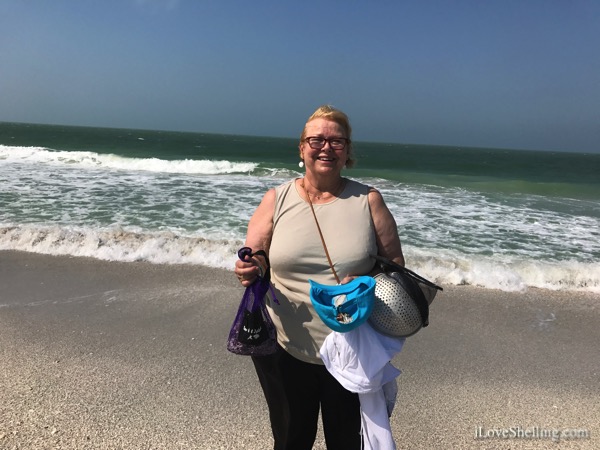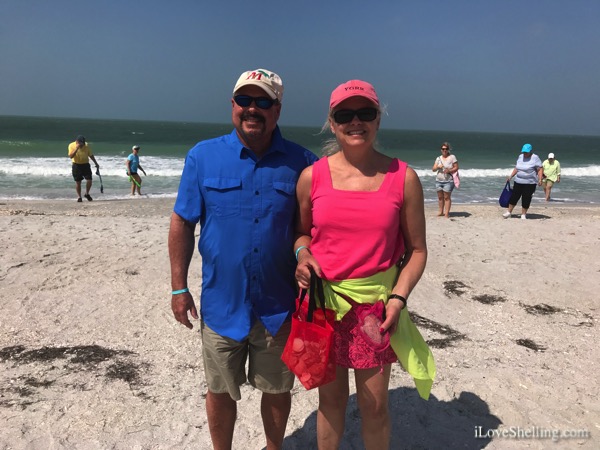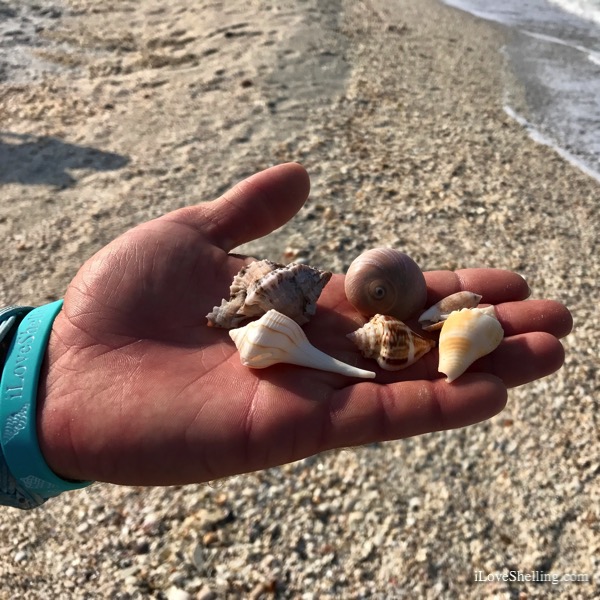 Even a surprising live KINGS CROWN! (Of course safely put back in the water)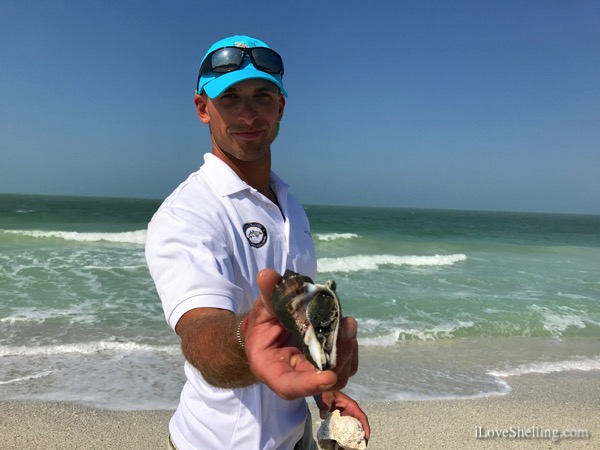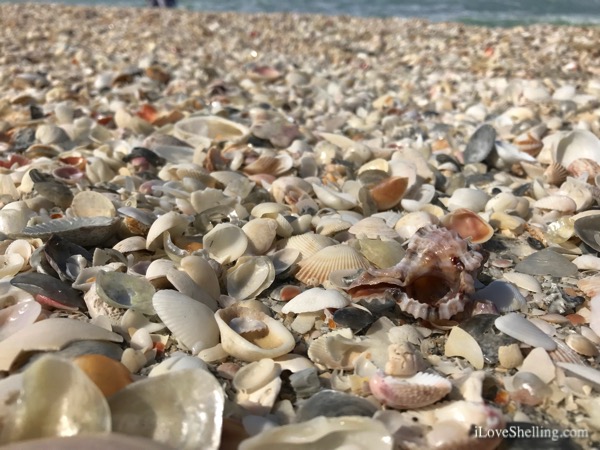 Yahoo! Fabshellous LIGHTNING WHELK totally empty.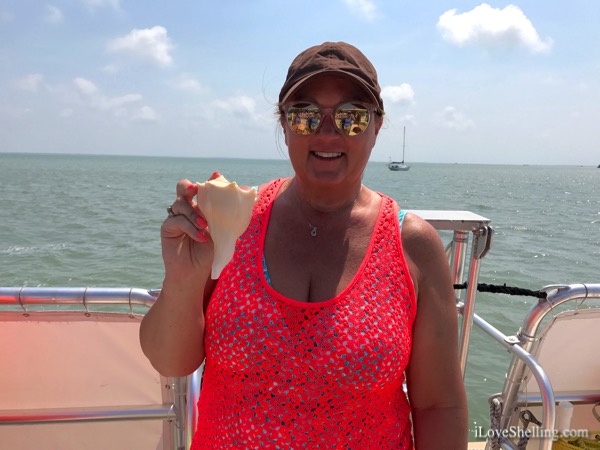 Good to see Brin and her amazing shelling family again.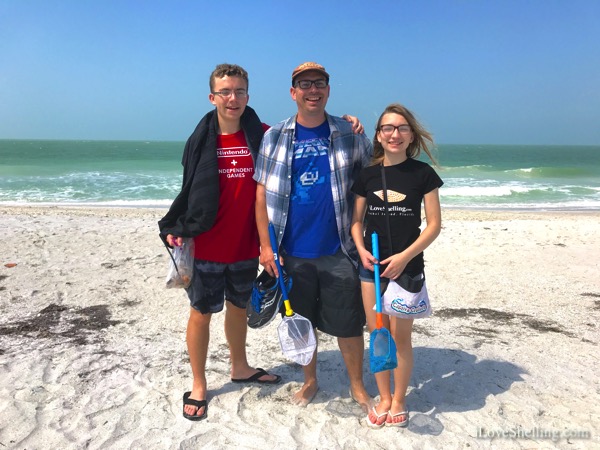 She's an amazing artist so she has such a great eye for beautiful shells with different color patterns. Thank you Brin ;)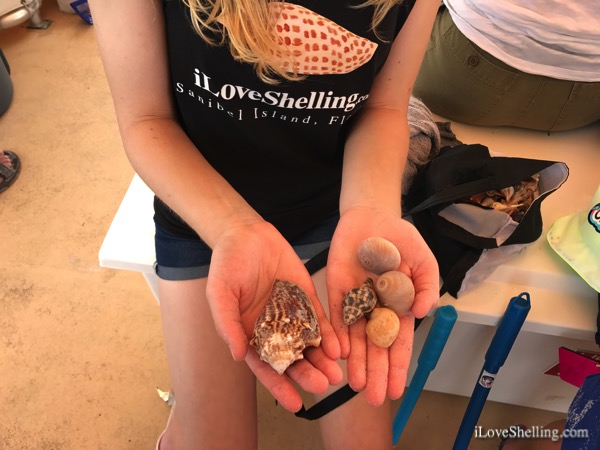 Such fun to hang out with so many amazing shellers.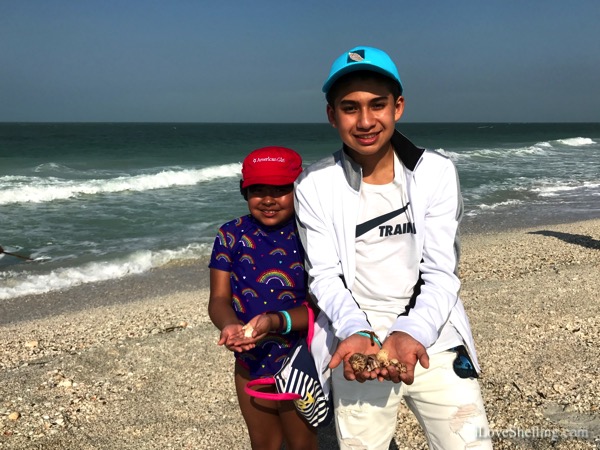 Check out this spectacsheller assortment Will found… BUTTON SHELLS to BABYS EARS and lots in between.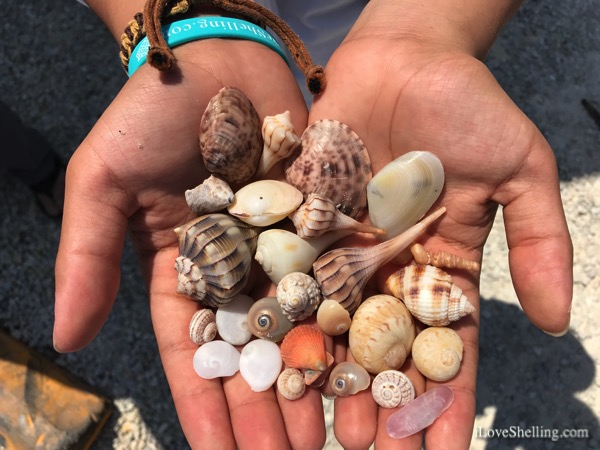 I had a surprise for everyone too! Shell Love Bug made a special appearance at Captiva Cruises so everybody on our shelling boat could see her. Fun! For Easter week, Shell Love Bug is now at the airport in Fort Myers until April 18 – hope ya get to see her and find your favorite shell.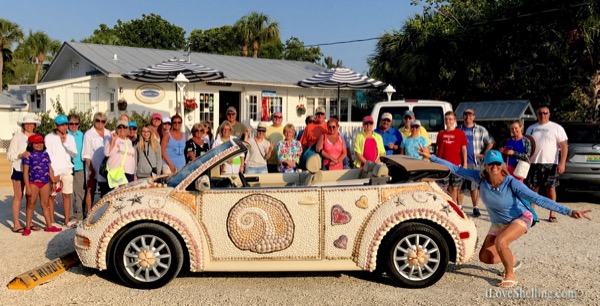 Hey hey- I have new dates for summer iLoveShelling cruises! Hope I get to see y'all-  Check them out …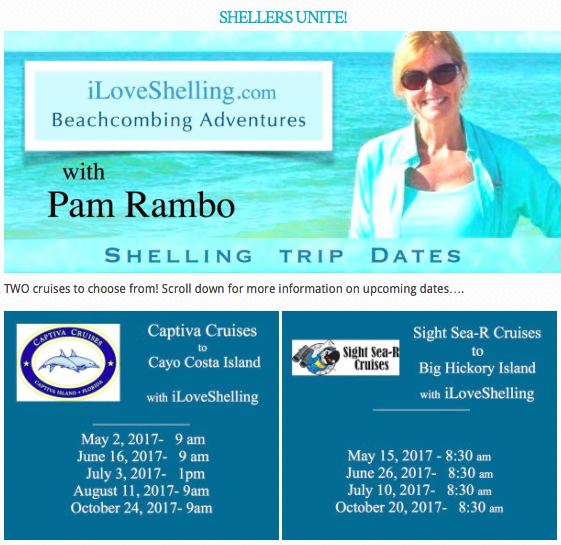 PS- I'm really sorry I couldn't work in all requested dates :(