I "heart" finding the mini shells! I've been enjoying short little walks on the beach this week to strengthen my sprained ankle so searching for miniature seashells is abshellutely perfect exercise.
It was also the perfect time to share the shellove in Shell Love Bug at the Marco Island Shell Show too!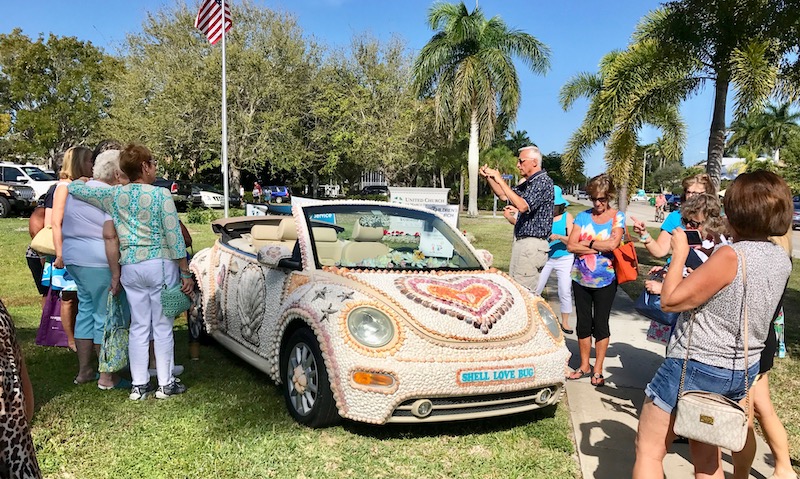 My good friend Diane and I were happy to be there on such a lovely day outside.
The Marco Shell Club is awesome!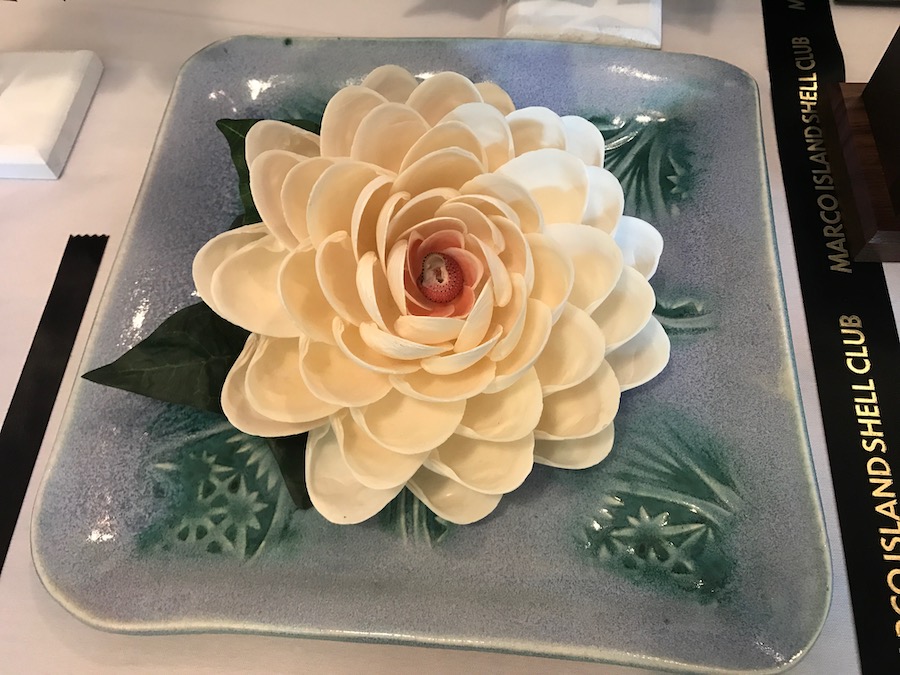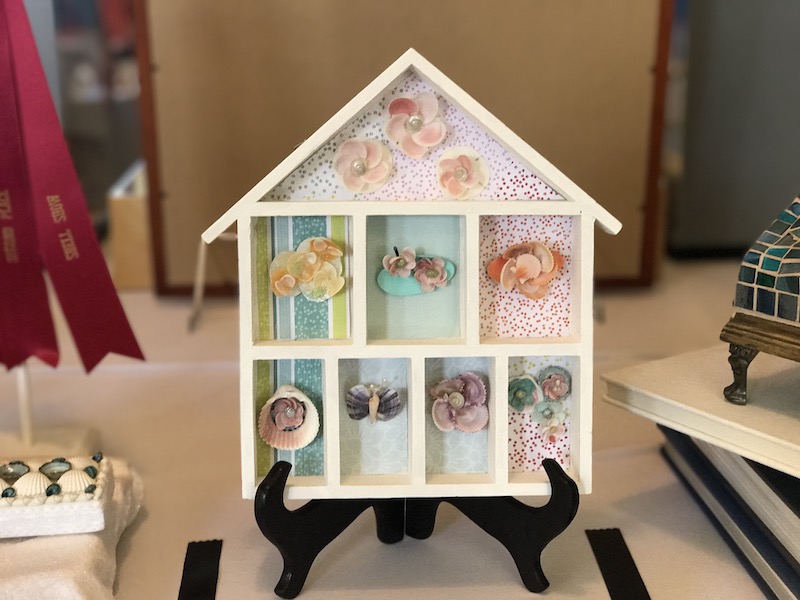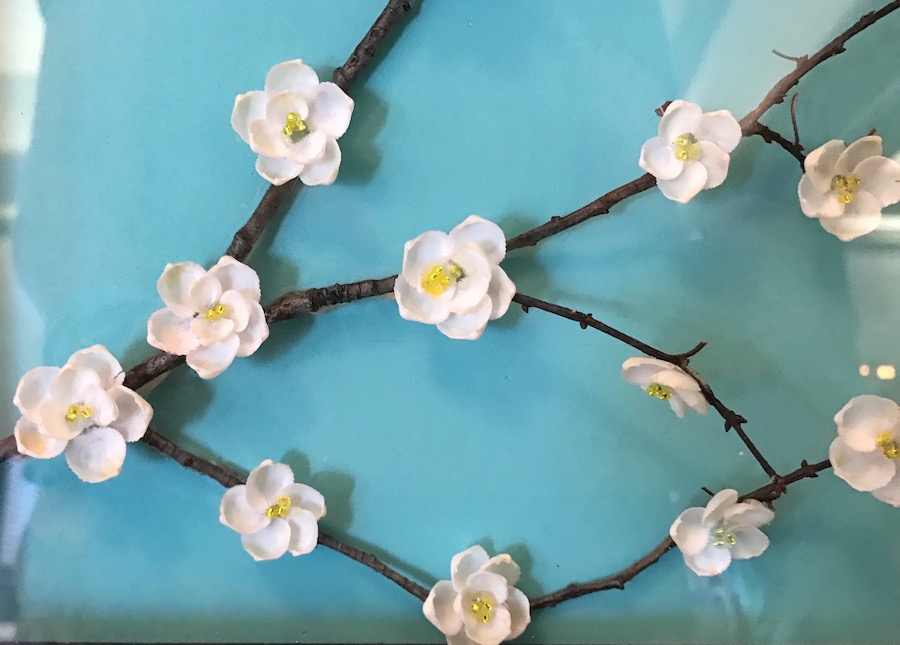 I also met big time shellers Jack and Ella (Marco, FL) a few weeks earlier then I got to see them again at the Marco Shell Show. It was so much fun to see them again…. then omigosh… the next day they found a JUNONIA!
It was completely covered in barnacles but they knew right away what they had. They cleaned it up to uncover this stunning specimen. Boom Shellalaka! Way to go!
Then I took Shell Love Bug to Blind Pass where I saw so many fun shellers like Pat, Curt, Char, Dave and Colleen
Michelle (Fort Myers) showed me this little shell she found. Hmmmm… it sorta looks like a BUTTON SHELL.
So here's our "normal" BUTTON SHELL (Modulus modulus) we find here in SW Florida…
And now look below at the one Michelle found. Different, right? Kinda looks like one found in the Caribbean but I researched it in my Shellibrary but I still didn't find an exact match. This is the closest thing I came to finding… http://www.idscaro.net/sci/01_coll/plates/gastro/pl_modulidae_1.htm
Here's the aperture. Can anybody out there identify it? MurexKen? SusanH? Y'all think its a WEDDING SHELL?
So it's been a fun week shellavanting around on the beach and with the bug. Maybe just as much fun as these MILLIPEDE SEA STARS were having while doing their Locust yoga poses.
This sweet FLAT SCALLOP (ZIGZAG) was found a little further west but when Autumn showed me her shell, I couldn't help but be drawn to her nails too. Cute nail polish, Autumn! ;)
I'm working on setting dates for my shelling cruises for this summer since I only have the scheduled until May so far. I'll post those new dates ASAP but until then…
PS- I know my pages here on my blog are a little messed up if you are looking at my posts on a mobile device or tablet. My Seashells Identification button, Beach Bling Identification button disappeared- Ugh! I'm trying to fix all that so please bear with me? So just in case you were looking for the pages to identify your seashells or beach bling….
SaveSave