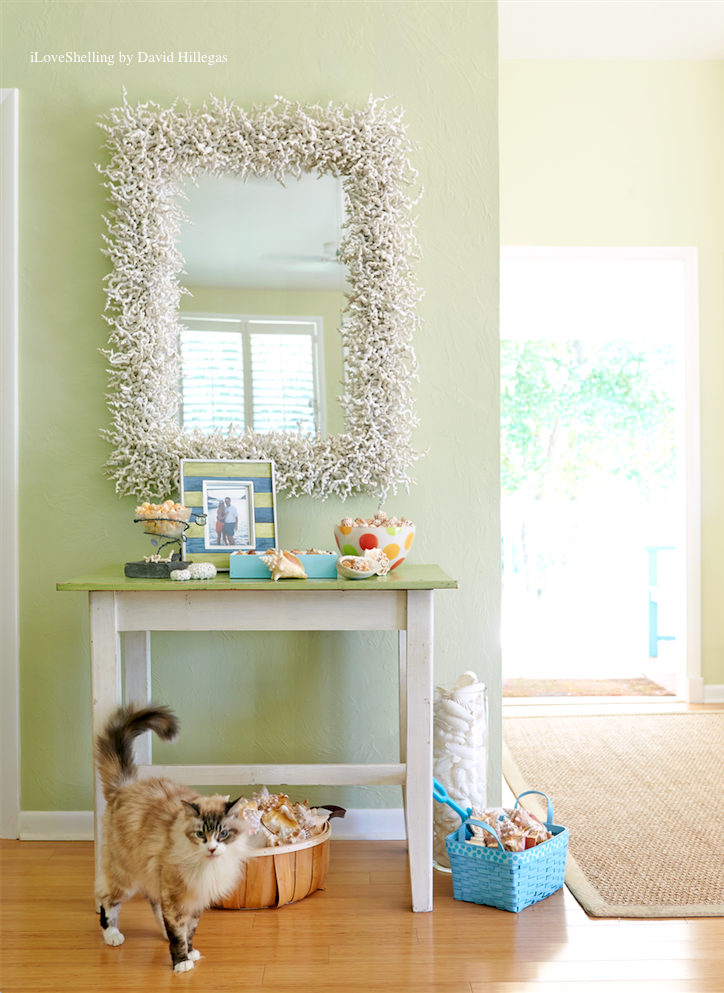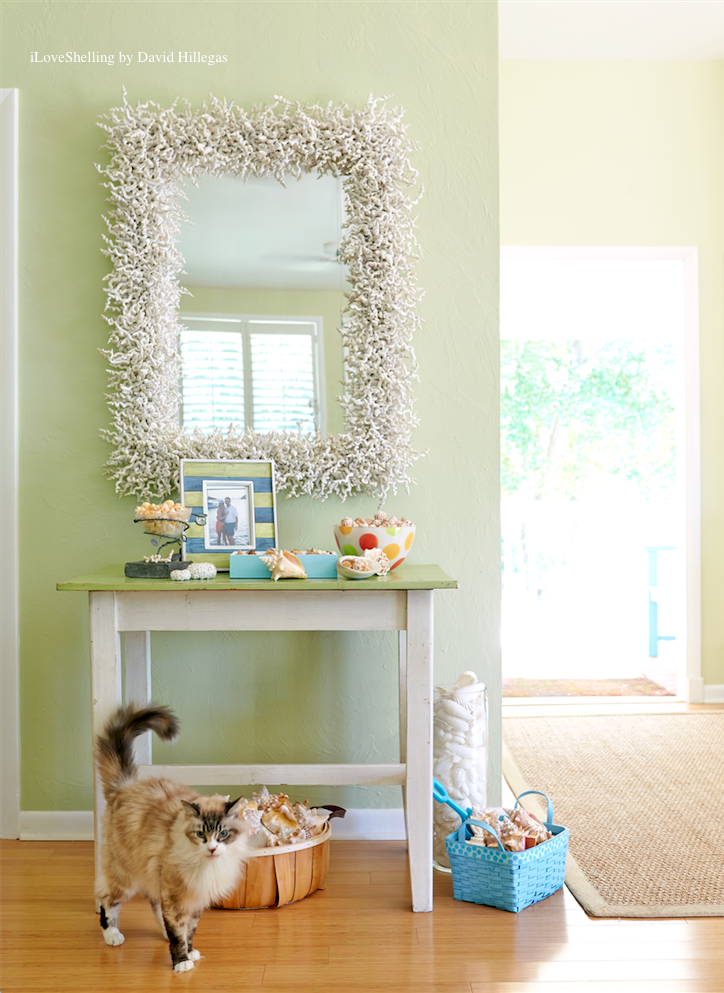 WORM SHELLS don't follow any rules of symmetry or structure as they twist and stretch in all kinds of crazy ways doin' their own thang- that's why I love them so much. No two are alike!
That's also why I love to use them in art projects like this one I made with over 1000 WORM SHELLS…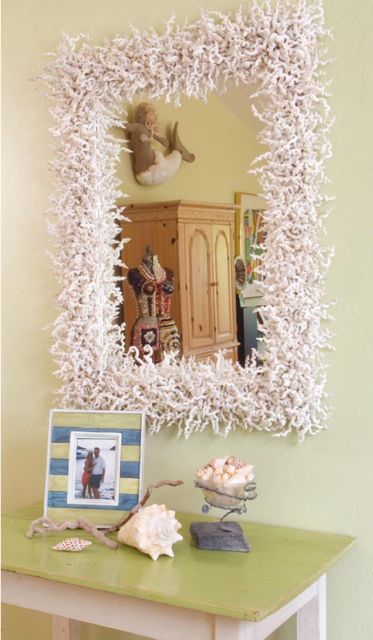 And for locks of mermaid hair in our Anshellina sculpture.
And for smaller frames (CLICK HERE to learn how I made this one and more)…
In Southwest Florida, we have a few different kinds of WORM SHELLS that wash up on our beaches although I never really think about their differences… Im just always thrilled to find any WORM SHELL but I think it's time I show you the differences.
Here are the 3 varieties of WORM SHELLS we have in our area. In the next photo from left to right… VARIABLE WORM SHELL, FARGO WORM SHELL, FLORIDA WORM SHELL
You've seen me post WORM SHELLS a million times but I don't think I ever even say "FARGO WORM SHELL". I always think "WORMIE!" so who cares what kind- haha. So yes, this is the FARGO WORM SNAIL – Vermicularia fargoi – which comes in many various color forms.
These little cutie shellooties are the FLORIDA WORM SHELL – Vermicularia knorrii – (or KNORR'S WORM SNAIL). Look at those sweet little white tips!
Just so you can see the differences in size of the FARGOs and FLORIDAs…
WORM SHELLS are even fun when they are broken too. Sanibel local sheller Cherry uses them to make wooden plaques with her granddaughters' names on them… Ella and Grace.
These are THE cutest!!!
There's another type of WORM SHELL… the VARIABLE WORM SHELL- Petaloconchus varians. This is the one I call WORM ROCK because it really doesn't look like a snail shell but instead it looks like a big ol' hunk of rock or dark CORAL. Theses snails can grow into large colonies which look similar to CORAL REEF structures.
The wonderful, whimsical world of WORM SHELLS. Be still my heart.
PS- To see all of the different places that we've found WORM SHELLS and more photos of them, CLICK HERE and scroll down through all of the pages of posts.
Come with me on a Shelling Adventure and maybe we will find some together.