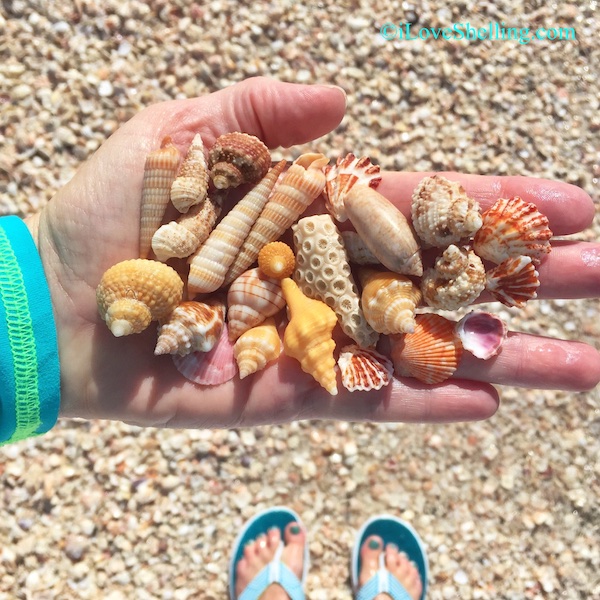 It's a special moment to witness the power of Mother Nature as she displays some of her greatest works of art at the tip of your flip flops.
It seems in the blink of an eye, there is a sand bar that formed between Sanibel and Captiva at Blind Pass... and the next moment there are new shells washing on top of it.
Each wave brings a special gift.
With no preconceived expectations, the surprise of seeing Mother Nature's treasures wash up is the greatest gift of all.

Pam, Deb and Dave were there to see the glorious day over the weekend…
They were happy to see FIGHTING CONSH, KITTENS PAWS, CERITHS, CHESTNUT TURBANS, colorful SCALLOPS, WORM SHELLS, COCKLES and WHELKS.
There's no better view in the world.
Take a little escape for a moment… Feel the sunshine and imagine your cute toes in flip flops… then click on this next video. Ahhhh. You feel it?
PS- Gulfside City Park has major Beach Bling too!