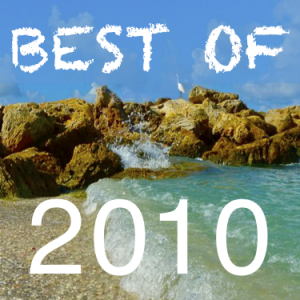 Happy New Year!
2010 has been an amazing year to experience such beauty of our beaches and seashells on these tropical islands of Sanibel, Captiva and our gulf coast. While thinking of the fun adventures we've had this year, I started looking back at this years posts and found myself smiling at so many fond memories. I tried to choose just a few of my favorites but I couldn't make my list any smaller than 10 posts. Starting at #10 and working my way to my #1 fave post…. so here ya go…..Click on each picture  or title to see the post to understand why I chose it.
#10 Sunrise Shelling On Sanibel
#6 Seashells Under The Rainbow
And Now for the #1 iLoveShelling post of 2010…… Drumroll Please! …..
SaveSave
SaveSave