Finding so many different species of shells in the Solomon Islands was abshellutely awesome. It's so much fun taking our time to look at each one to appreciate the details in the patterns, textures and colors. While we sort them, we find ourselves reminiscing with each seashell like the CAMEO HELMET (Cypraecassis rufa) pictured above and this CHANNELED TUN (Tonna canaliculata) and wonder why they aren't called the Shellomon Islands. heehee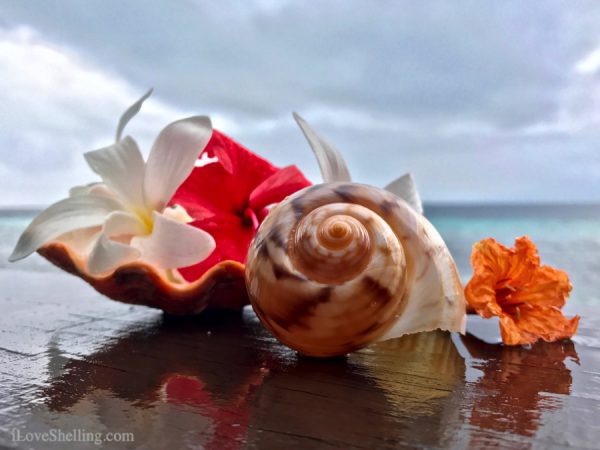 Before we left our lovely little bungalow at FatBoys Resort on Mbabanga Island to return home, we wanted to share our shells we found on our trip. Everybody had been intrigued all week about our shell obsession …errrr… or "passion for shells" so we thought we'd carry them (in those cute baskets they taught me to make) to a little Shell 'N Tell party at the end of the dock for everybody to see.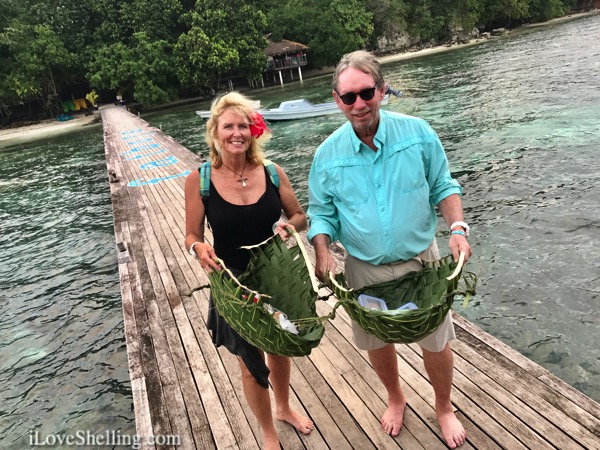 It was so much fun showing our new friends Rachel and Michael from Australia…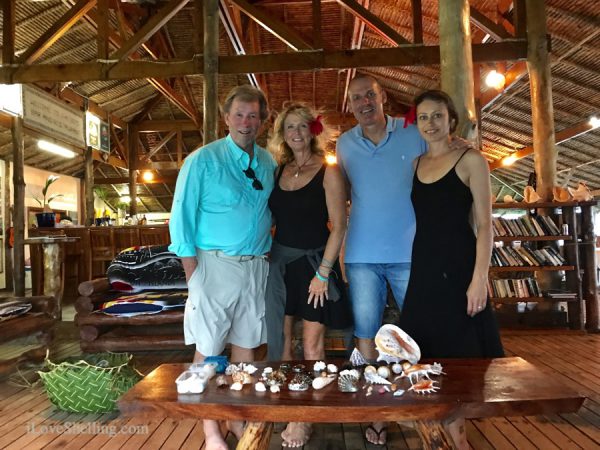 We had to make choices of what to bring home so this was a good way to give some shells away too. You won't believe it but we left the biggest shell at the resort -the HORN HELMET (Cassis cornuta). It was just too big to carry across the world (Now I think it has some restrictions anyway?).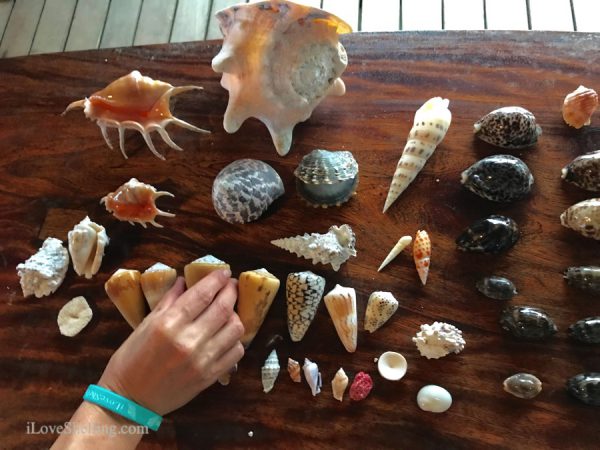 Even FatBoys Resort manager Mano and the whole FatBoys family came to see our Shell 'N Tell :)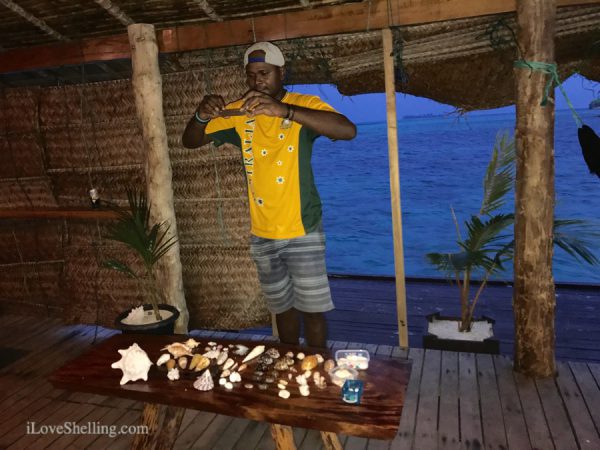 It was so much fun… so how about we have a little Shell N Tell of our own right here?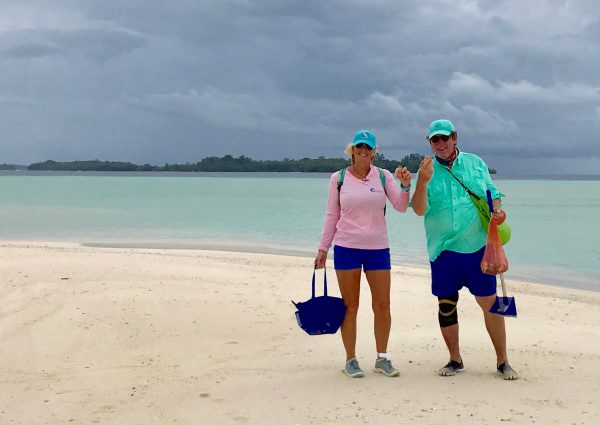 Let's start with the CONCH family (STROMBIDAE)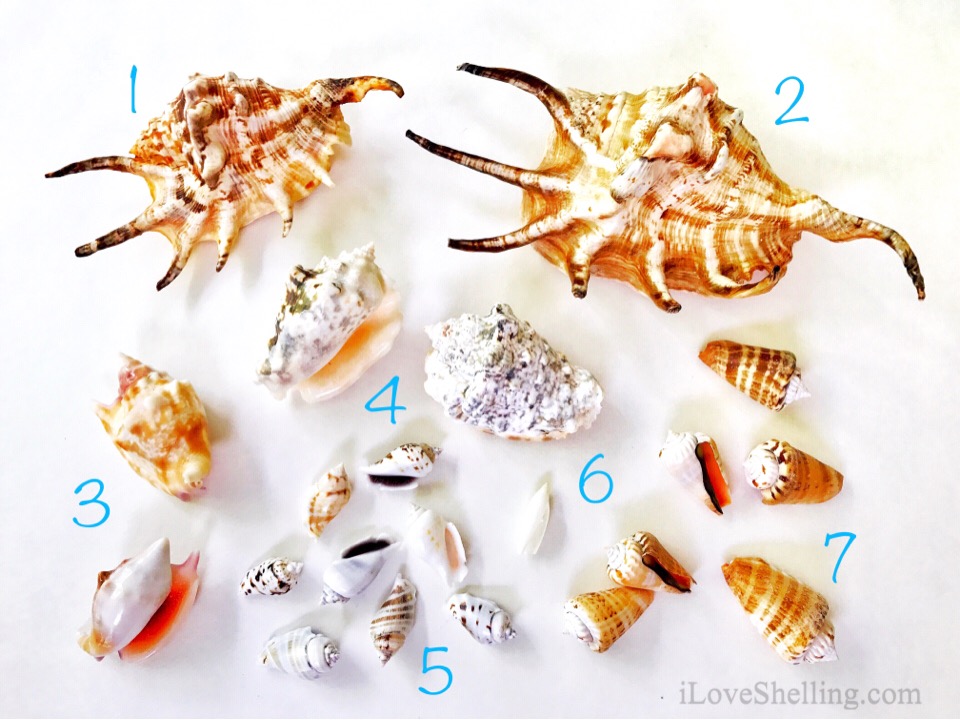 1- a male SPIDER CONCH (Lambis lambis) – he's so much smaller than female
2- a female SPIDER CONCH (Lambis lambis)
3- BUBBLE CONCH (Euprotomus bulla)
4- SILVER CONCH (Lentigo lentiginosus)
5- HUMP-BACK CONCH (Strombus gibberulus)
6- TEREBELLUM CONCH (Terebellum terebellum) – yea, its had to believe this is in the conch family!
7- STRAWBERRY CONCH (Strombus luhuanus)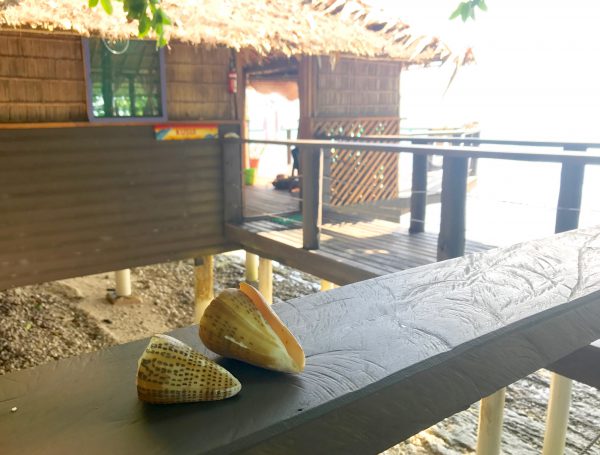 Who doesn't love the CONE family?! (CONIDAE)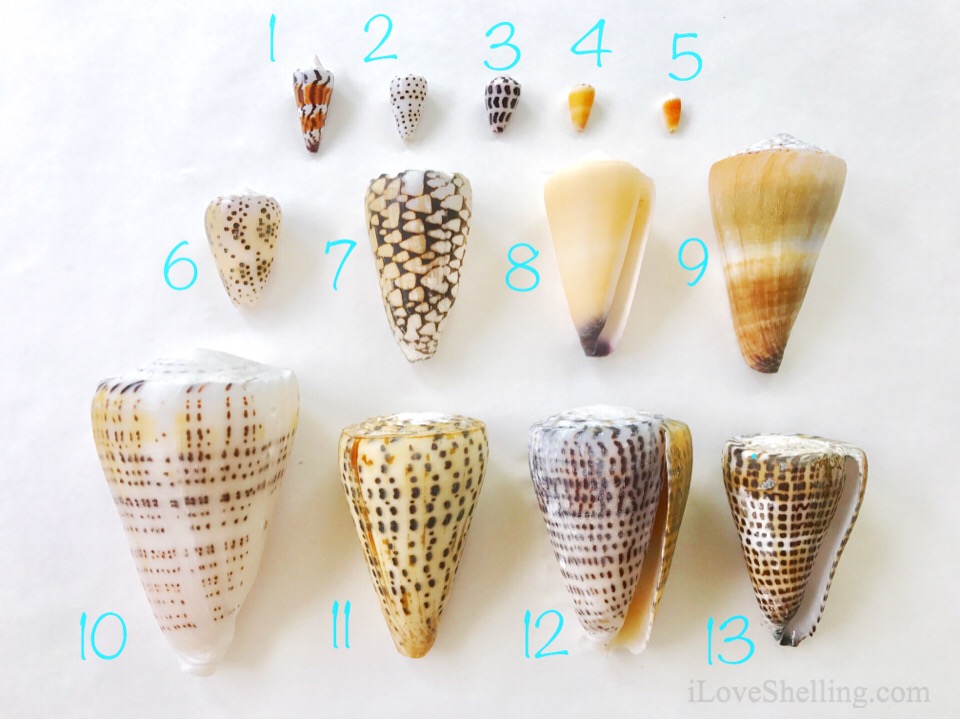 1- GENERAL CONE (Strategoconus generalis)
2- IVORY CONE (Tesselliconus eburneus)
3- HEBREW CONE (Conus ebraeus)
4- juvenile CALF CONE (Conus planorbis vitulinus)
5- Honestly I've got no clue what it is but its so dang adorbs, I put it in there ;)
6- FLEA BITE CONE (Puncticulis pulicarius)
7- MARBLED CONE (Conus marmoreus)
8- VIRGIN CONE (Virgiconus virgo)
9- SOLDIER CONE (Rhizoconus miles)
10– LEOPARD CONE (Lithoconus leopardus)
11- LEOPARD CONE
12- LETTERED CONE (Strategoconus litteratus)
13- LETTERED CONE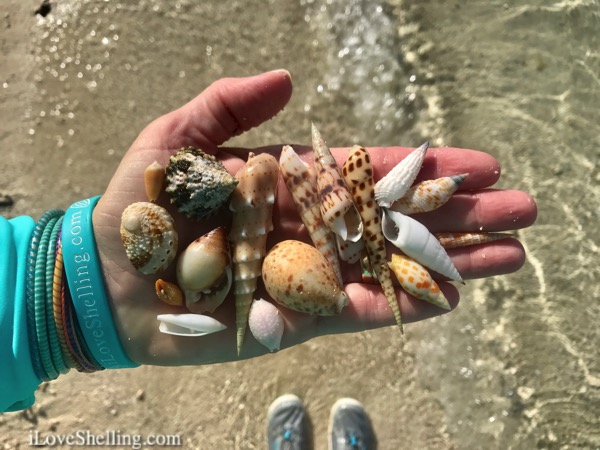 And then we have the family of "Long Spiky Shells" haha ;)(CERITHS, MUD WHELKS and AUGERS – all these scientific names are taking entirely too much time. Not sure why I thought this would be a cool thing to do hahaha)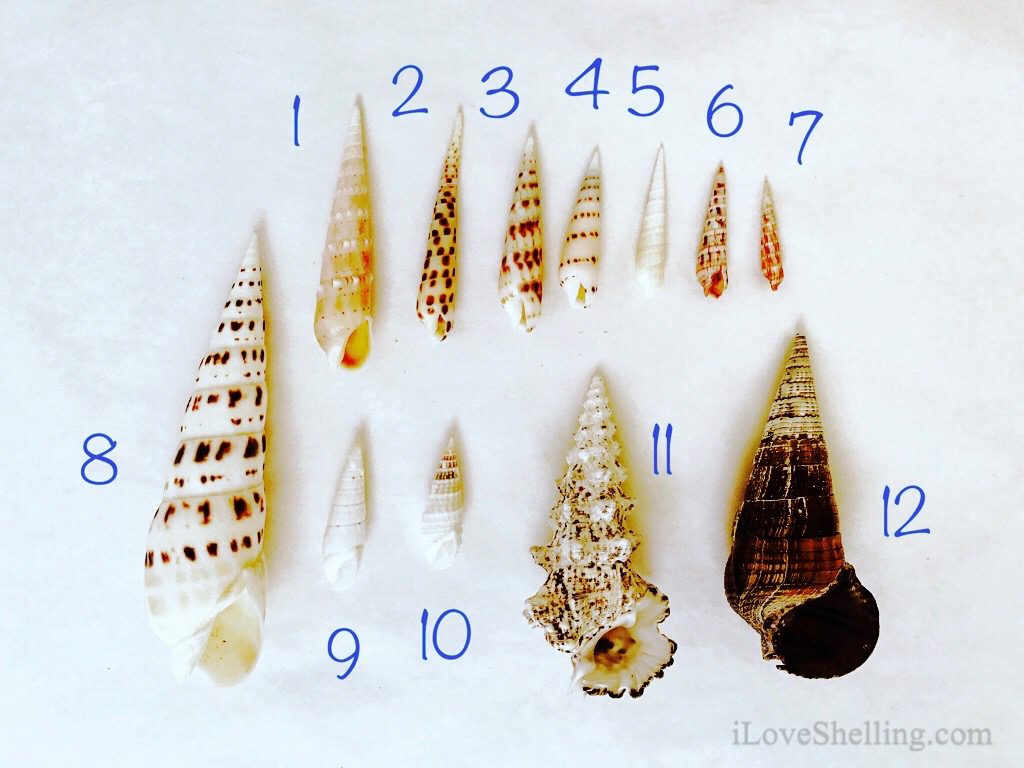 1- CRENULATE AUGER (Oxymeris crenulatus)
2- DARK-SPOTTED AUGER (Oxymeris areolatus)
3- PINK SPOTTED AUGER (Oxymeris chlorata)
4- CAT AUGER (Oxymeris felinus) meow
5- ARGUS AUGER (Terebra argus)
6- RELATED AUGER (Myurella affinis) … I think
7- COLUMN AUGER (Myurella columellaris) … hmmm I think
8- MARLINSPIKE (Oxymeris maculatus) This is 5 1/2 inches long!
9- BANDED CREEPER (Rhinoclavis fasciata)
10- ROUGH CREEPER (Rhinoclavis aspera)
11- GIANT KNOBBED CERITH (Cerithium nodulosum)
12- MUD CREEPER (Terebralia palustris)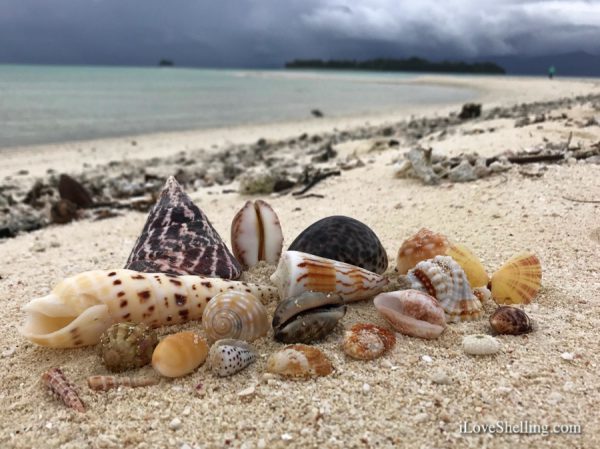 We found all these shells on Sandy Beach Island (quick boat ride from FatBoys). You see that nice long wrack line just behind our beautiful beach finds? Yep, that's Clark in … you guessed it… turquoise… way in the background to the right. These shells were either found in that wrack or just at the water's edge. Amazing COWRIES on just about every island. Clark was in Shelltopia!
These are TIGER COWRIES (Cypraea tigris)…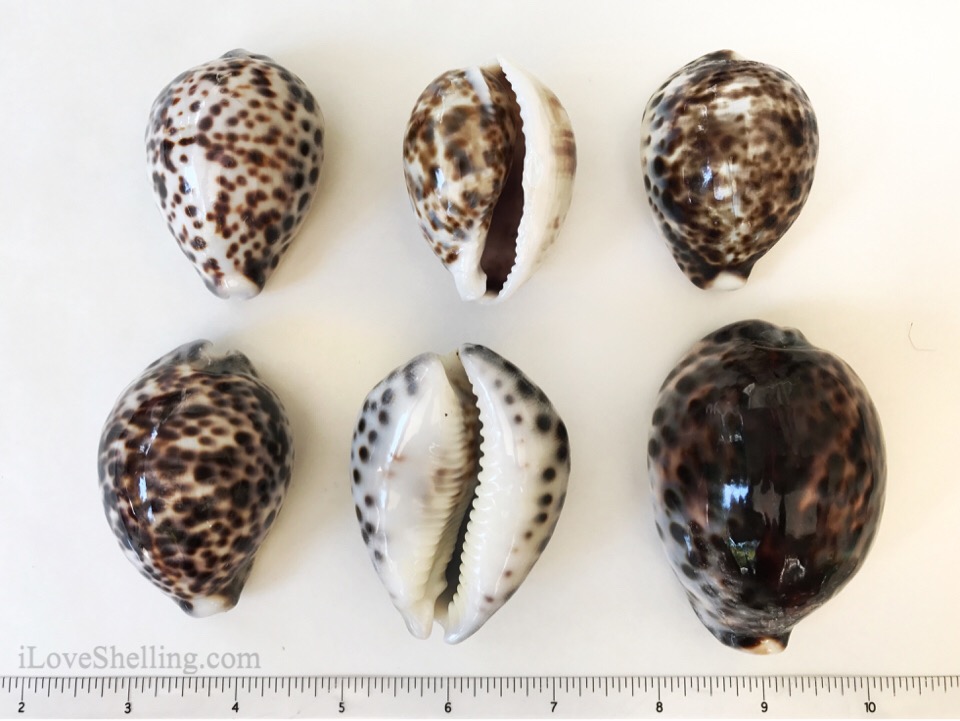 ARABIC COWIRES (Mauritia arabica)…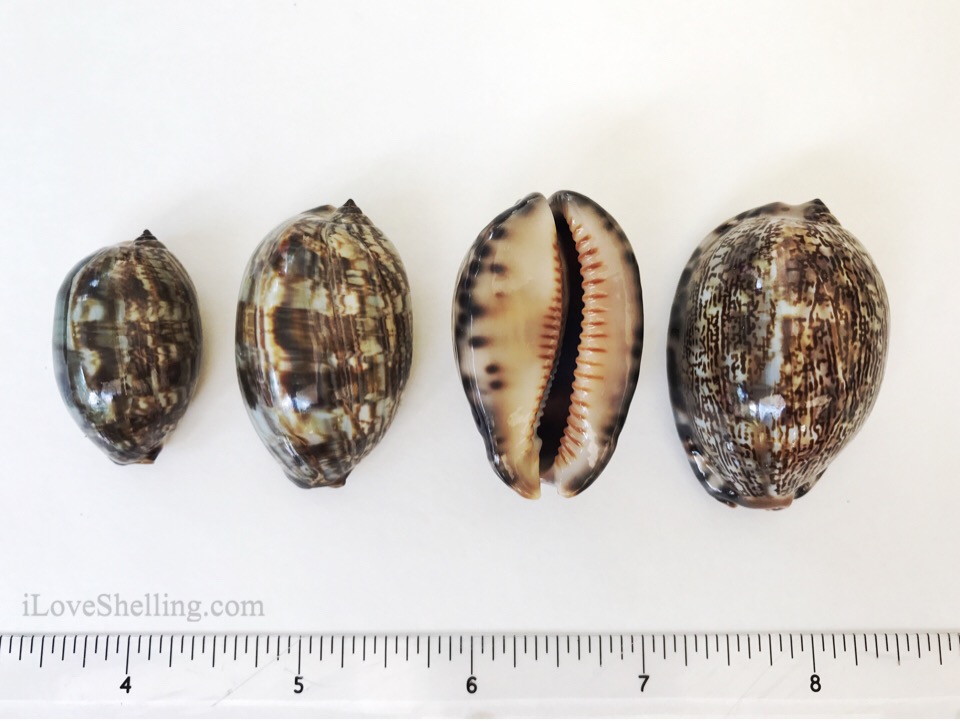 This is one of my favorites even though it is very common there…they are so happy to me! EPISCOPAL MITERS (Mitra mitra)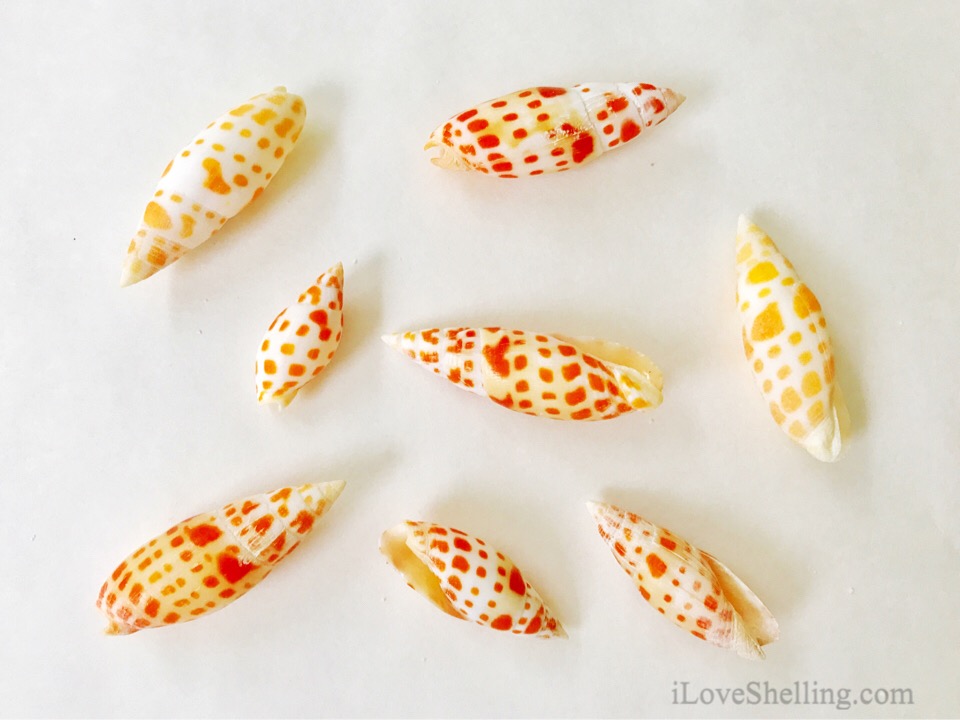 This HARP shell is THE prettiest shell we found. Well yea, lemme rephrase… " Clark found" haha. He found it on Gizo at Sagharaghi Beach. This was the first time we've even found a HARP so it was really cool for it to be this pretty. Before I go any further I want to thank MurexKen for helping me identify a lot of these shells. I have hundreds of shell books in my shellibrary I've been researching but there's nothing better than first hand knowledge. We took a few shells to see Gary at Sanibel Seashells to get his opinion as well since HARPS are apparently very hard to identify. The jury is still out on the type of HARP this is. So what do YOU think? Harpa harpa? Harpa amouretta? Harpa articularis?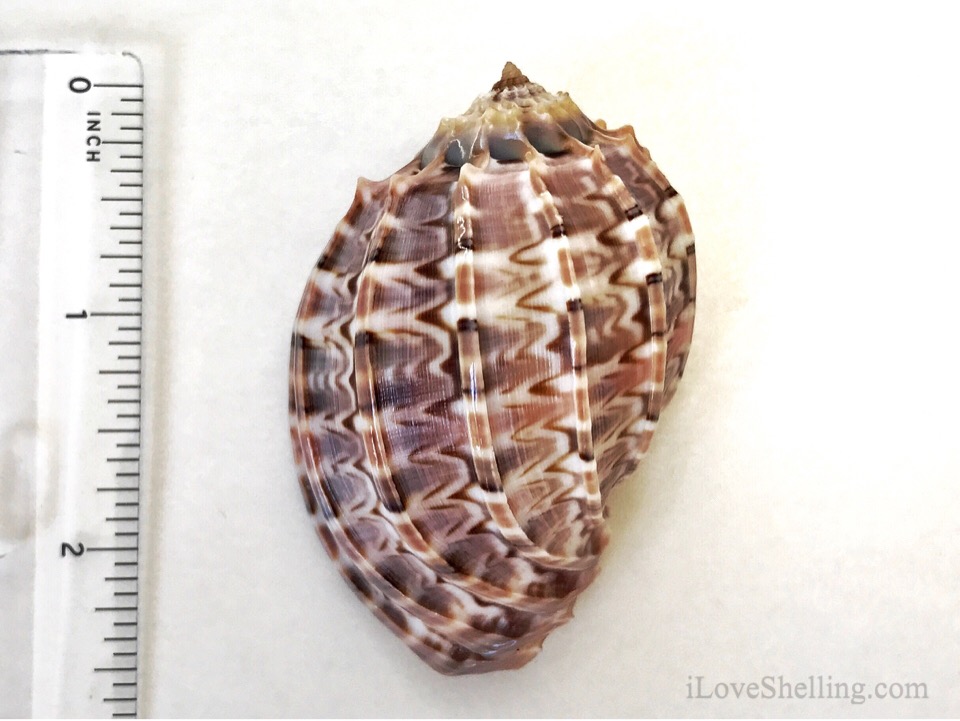 Here's the aperature…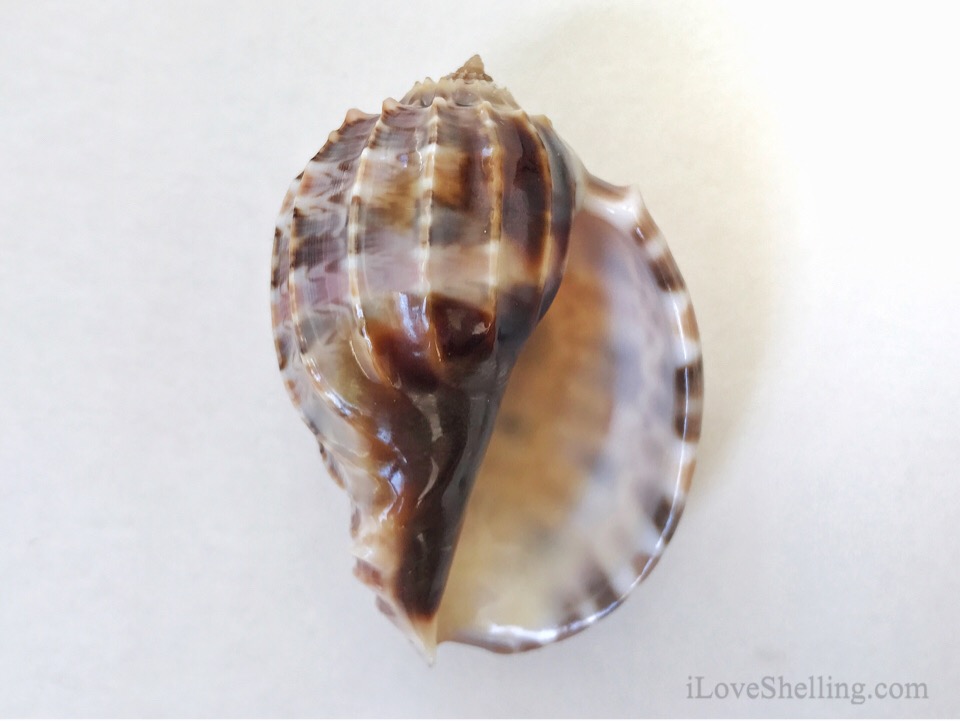 And then we found these little HARPS…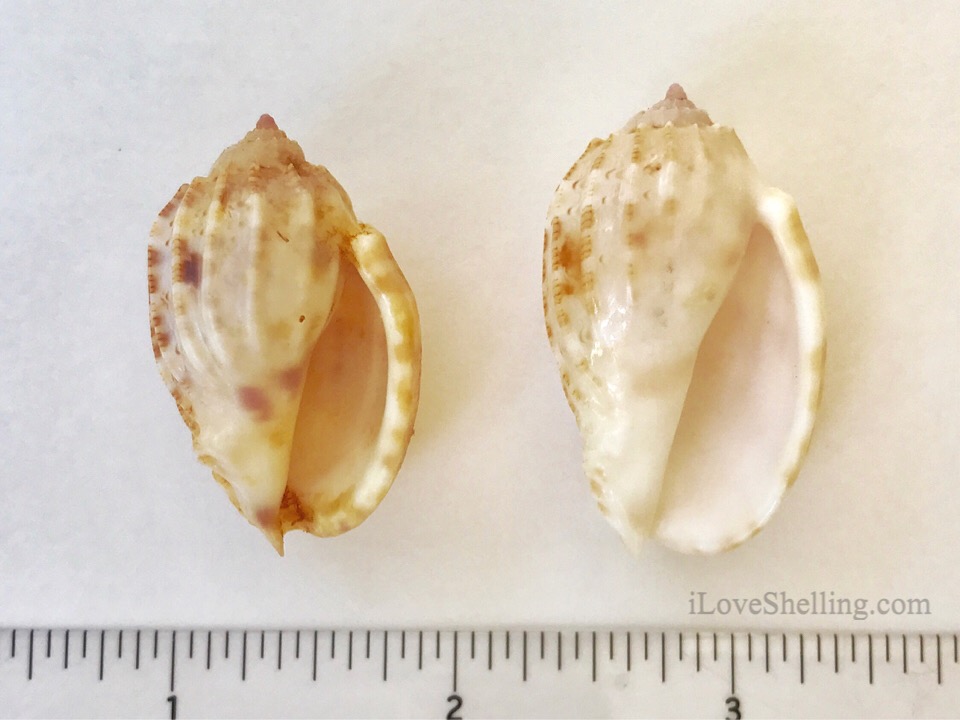 Clark found this fabshellous DISTORSIO (Distorsio anus) on the same beach on Gizo. This one wins the "coolest" shell of the trip.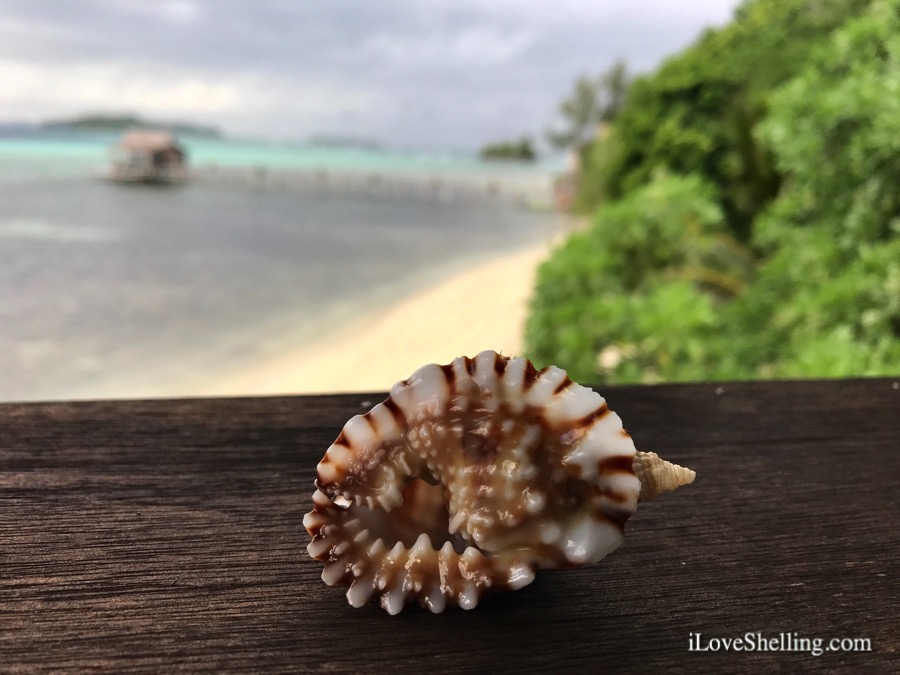 These APPLE TUNS (Malea pomum) were another of my "just so dang pretty" faves we found on the same beach as the CHANNELED TUN (near Sandy Beach).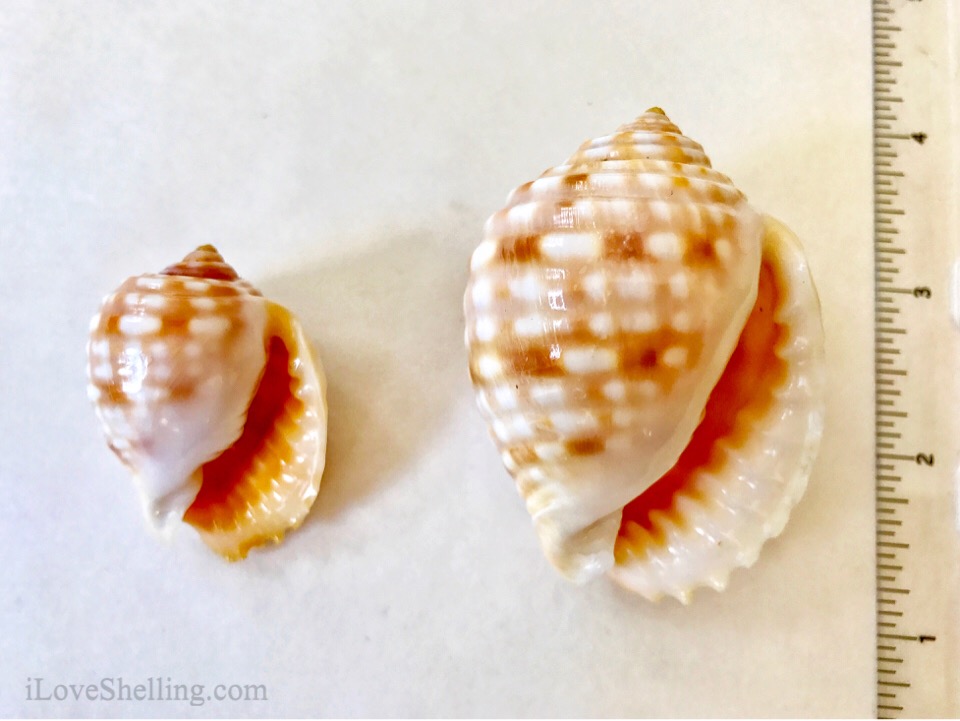 Okay so since you may have the answer to the HARP, the jury is still out on the identification on this COWRY too so I might as well throw that out there too, right? It's a juvenile so its harder to identify but let's give it a try by showing you three sides of it. (Click to enlarge) Got any ideas?
I hope you enjoyed our Shell N Tell of some of the shells we found on our visit to the Solomon Islands! To learn about shells and other areas around the globe is fascinating to me so I hope this had brought back your own sweet memories of places you've been.
But before I end this post I want to answer a few questions yall had on my last post about the Solomon Islands – CLICK HERE TO READ
*Question #1- What was your flight itinerary?
Our flight itinerary from Sanibel/Fort Myers, Florida was a verrrrry long one but so worth it-
American Airlines- Ft Myers to Chicago to LAX to Hong Kong. You can go to Australia as well but we wanted to stay 2 nights in Hong Kong.
Nuigini Air- Hong Kong to Port Moresby, New Guinea (we got advice not to leave the airport) to Honiara, Solomons
Solomon Air- Honiara to Gizo, Solomons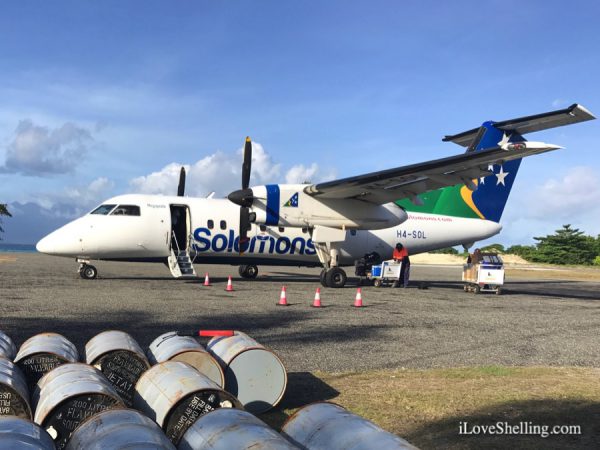 *Question #2- Did you stay in one location on one island the whole time?
We spent 3 nights at Gizo Hotel on Gizo island. Then moved to FatBoys Resort on Mbabanga island for 8 nights.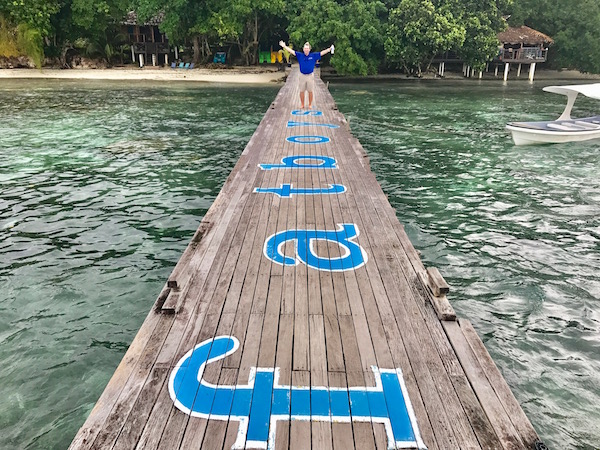 *Question #3- How did you get to the beaches or different islands?
We hired a taxi (our taxi driver was Tara-nice guy) in Gizo to get to the beaches on the other side of the island. Its an hour drive but well worth it. Fatboys took us by boat anywhere we wanted to go (an extra charge)…. Kennedy Island, Olasana, Sandy Island, Naru and Munda to name a few.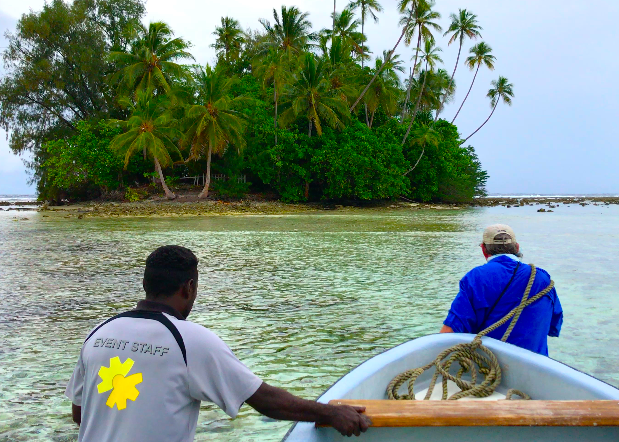 *Questions #4- Were we able to get all of our shells on the plane to take home?
Yes. We brought all of these shells home on the plane (of course they were all empty). We never check any luggage when we travel so if it doesn't fit in the bags we carry across the planet, we don't bring it. Yep… we travel really light. There are some shells I told you about in my post that aren't allowed to be taken and a few we decided were either too big or we already have too many of that species. We try never to take more than what I'm going to blog about, or for education or use for display as souvenirs. If you want tips for packing shells CLICK HERE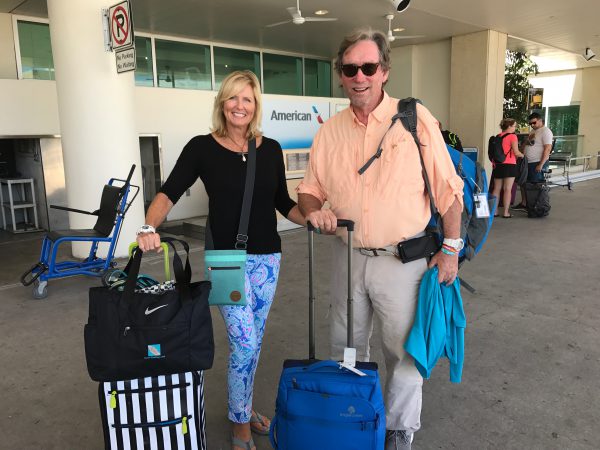 Hasta Shellvista!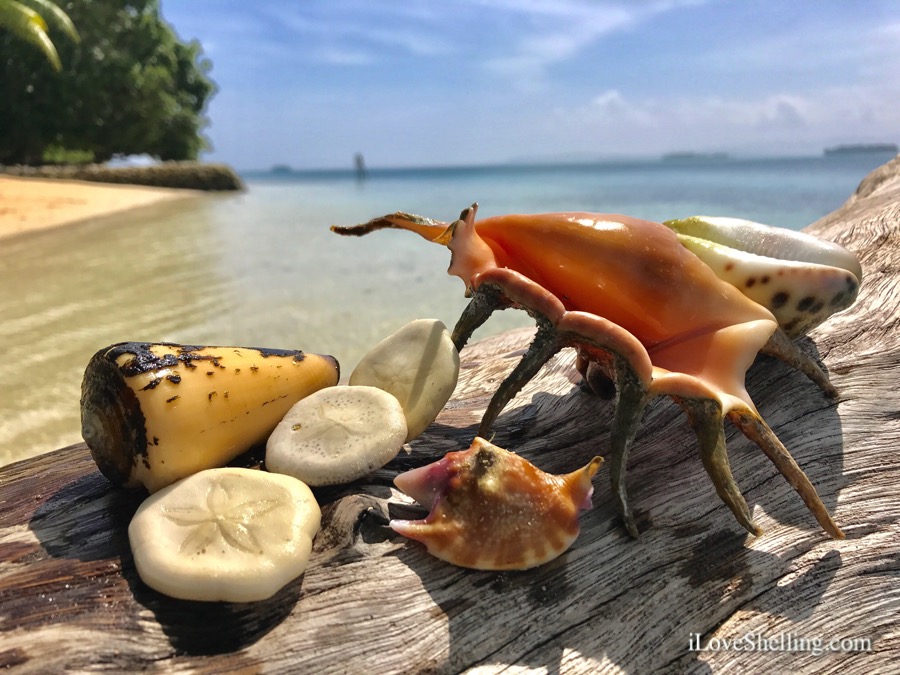 Check out the rest of my Solomon Islands photos and stories from my last post https://www.iloveshelling.com/blog/2017/08/06/solomon-islands-life-with-shells/
or CLICK the next image…