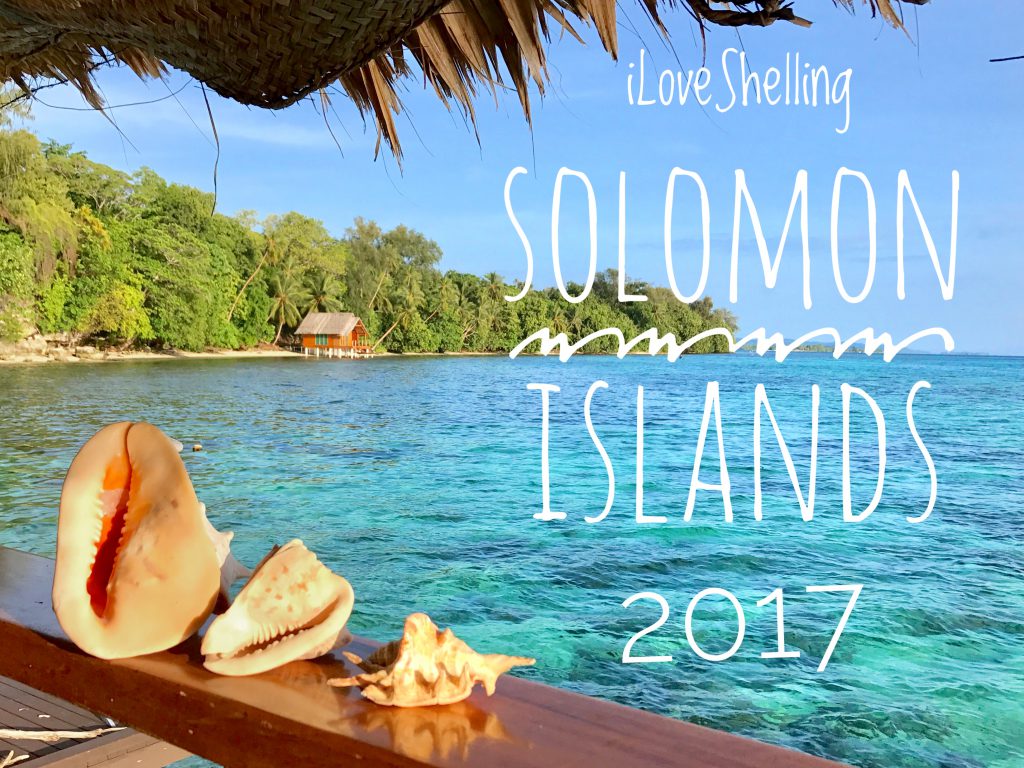 I've always dreamed about staying on an exotic island in a thatched roof bungalow with a porch lined with beautiful seashells looking over clear blue water with tropical fish.
My dream came true… in the Solomon islands!!

Not only did Clark and I find an amazing place to stay …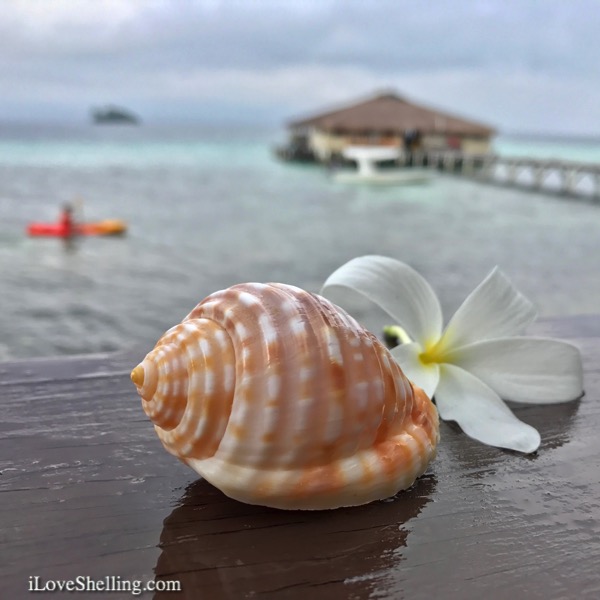 We found oodles of empty seashells!

And bunches of beach bling like SEA BEANS, SEA URCHINS and this awesome OPERCULUM (aka- SHIVA SHELL or MERMAID MONEY).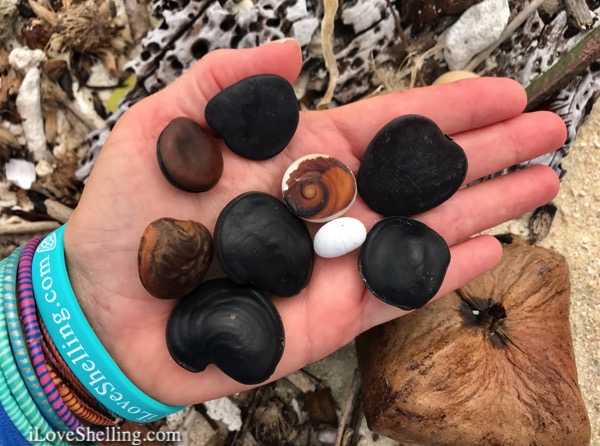 Just off the beach from our bungalow, I snorkeled with hundreds of colorful tropical fish. I found Nemo!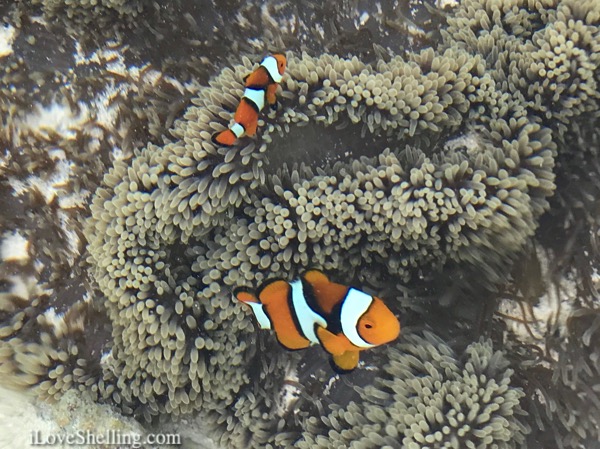 Brilliant live BLUE SEA STARS were in the water everywhere we went. We visited during an extremely low tide during the day so I picked this one up off a dry rock to place it back in the water.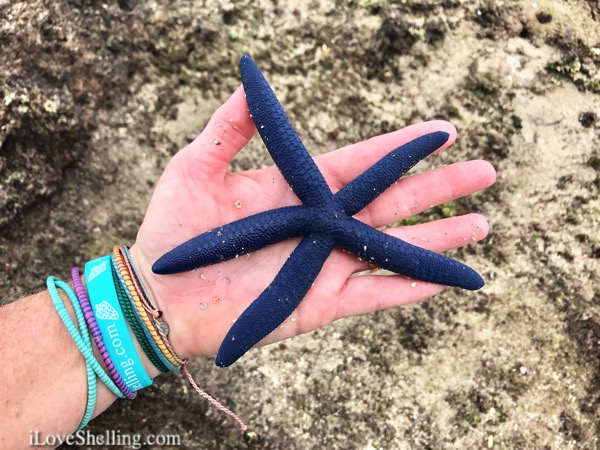 We not only explored the beaches, we explored the villages to learn about the Solomon people and their culture.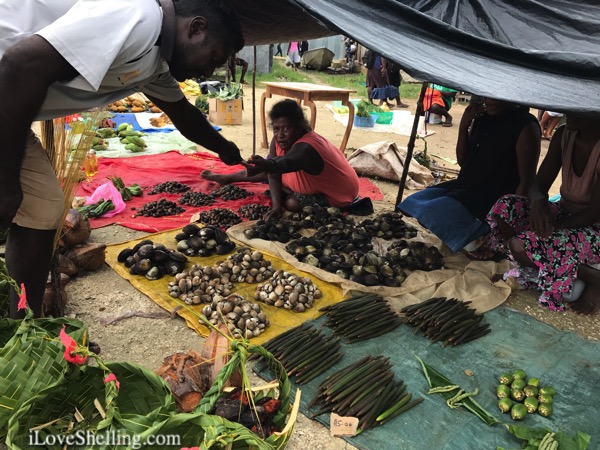 These are MANGROVE OYSTERS we ate for an appetizer one night.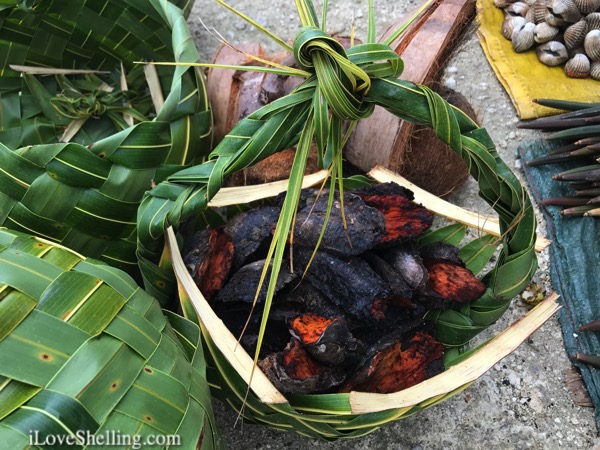 They use shells to decorate just about every garden we saw…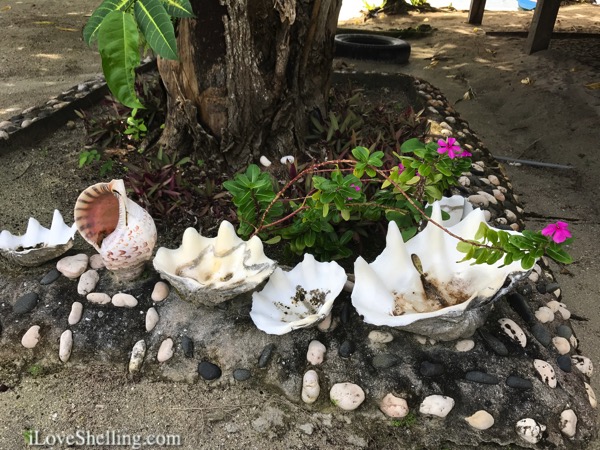 I even learned how to make the palm frond baskets to carry shells…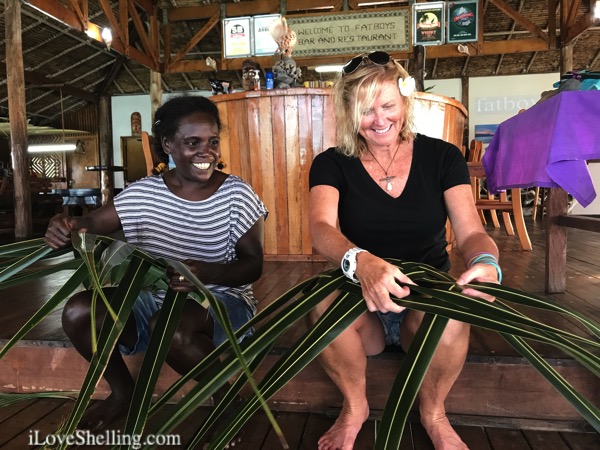 If you are a history buff then you know that the battle of Guadalcanal in WWII was fought in the Solomon Islands having deep United States, Japan and Australian history. Before we left for on our journey, our friend MurexKen gave Clark a book to read…Neptune's Inferno: The U.S. Navy at Guadalcanal
. It was the perfect book to read while looking out over "The Slot" where some of the battle took place. See that tiny island on the right side of the next photo? That's called Kennedy Island now (originally called Plum Pudding) – that's the island John F Kennedy and his men swam to when his PT109 was sunk by a Japanese destroyer ship. If ya dont know the story and want to read more CLICK HERE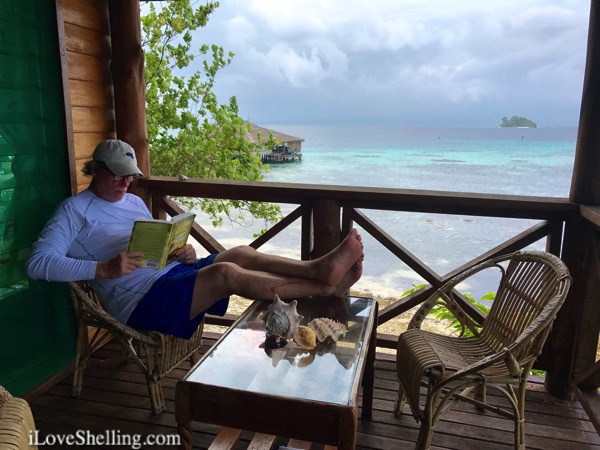 We learned even more about the impacts of WWII on these tiny islands by visiting Barney at his museum of self collected war artifacts on Munda Island. It was truly fascinating.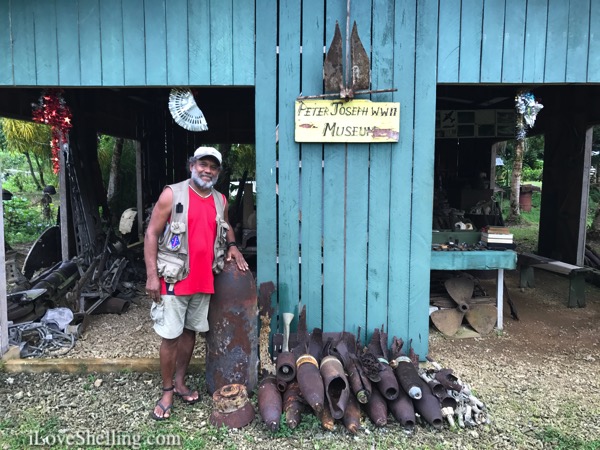 Then…  our worlds collided when I saw this stack of SHELL MONEY. Yes, the people of the Solomon Islands still use shells for money. The ones I'm holding in the next photo are called Bakia and are made using stone tools to chip away by hand at fossil GIANT CLAMS (Tridacna gigas) found high in the mountains of the islands. They use this shell money as "Bride Price" to exchange for a wife and/or for honoring tribal chiefs when they pass away. Barney told me the history of some of the "SHELL MONEY" Bakia and a few have been passed down in his family for generations. Talk about a powerful moment- it was shellendipity!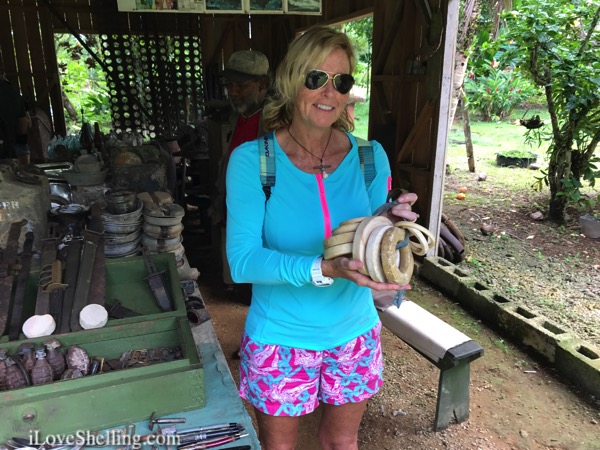 Traveling from the east coast of the United States (Sanibel Island) to the remote islands in the South Pacific to look for shells may seem a little extreme to some people but we found much more than beautiful shells.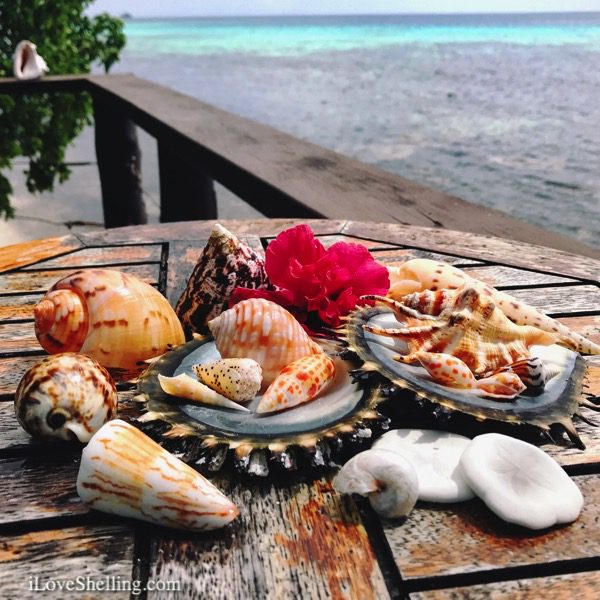 We found beautiful people. We met such nice people on our entire trip but the people at FatBoys Resort (haha yes, little did I know I had been dreaming of a place called "FatBoys") made our vacation very special. We had no idea that FatBoys existed until we met Kerry at Dive Gizo (Clark found a Rotary meeting in the Solomons and she is the presient) told us we should have lunch there. We took a boat to lunch at FatBoys where the manager Mano (tall guy in the yellow shirt) made us feel like family that very moment we walked in. So two days laters we moved in for eight days.  Thank you Panda, Saron, Kalisa, Timothy, Tiro (top chef and basket weaver photo), Benson, Jennifer and Rodrick (not pictured). And a special thanks to Mano!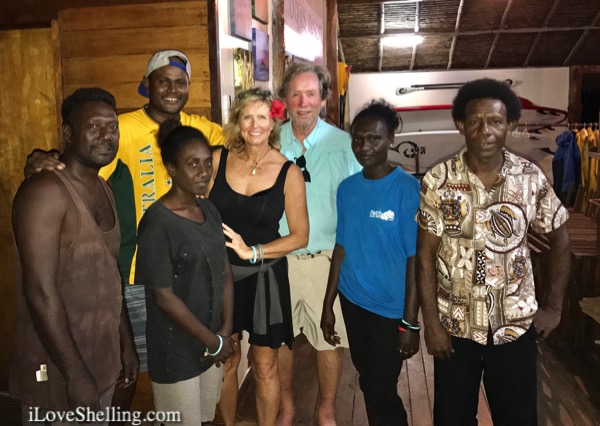 Sooo… we are still trying to catch up on time zone changes and life in general but my next Solomon Islands trip post I will identify lots of the different shells we found… a few "firsts" which is so excting!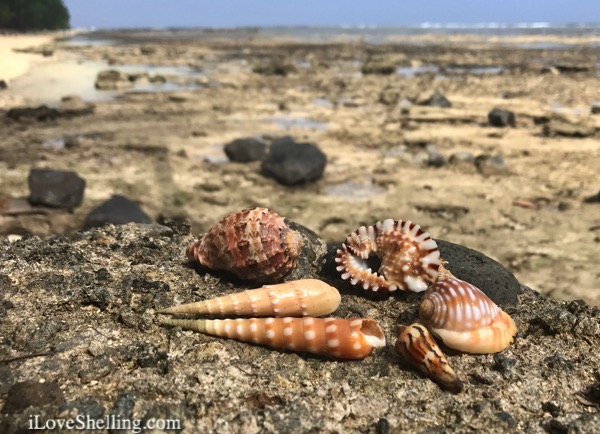 PS- In my little guessing game on my last post nobody guessed Solomons but I think Gail guessed the closest – Vanuatu. :)
PSS- Shout out to Gary Schmelz for telling us about this amazing place- thank you!