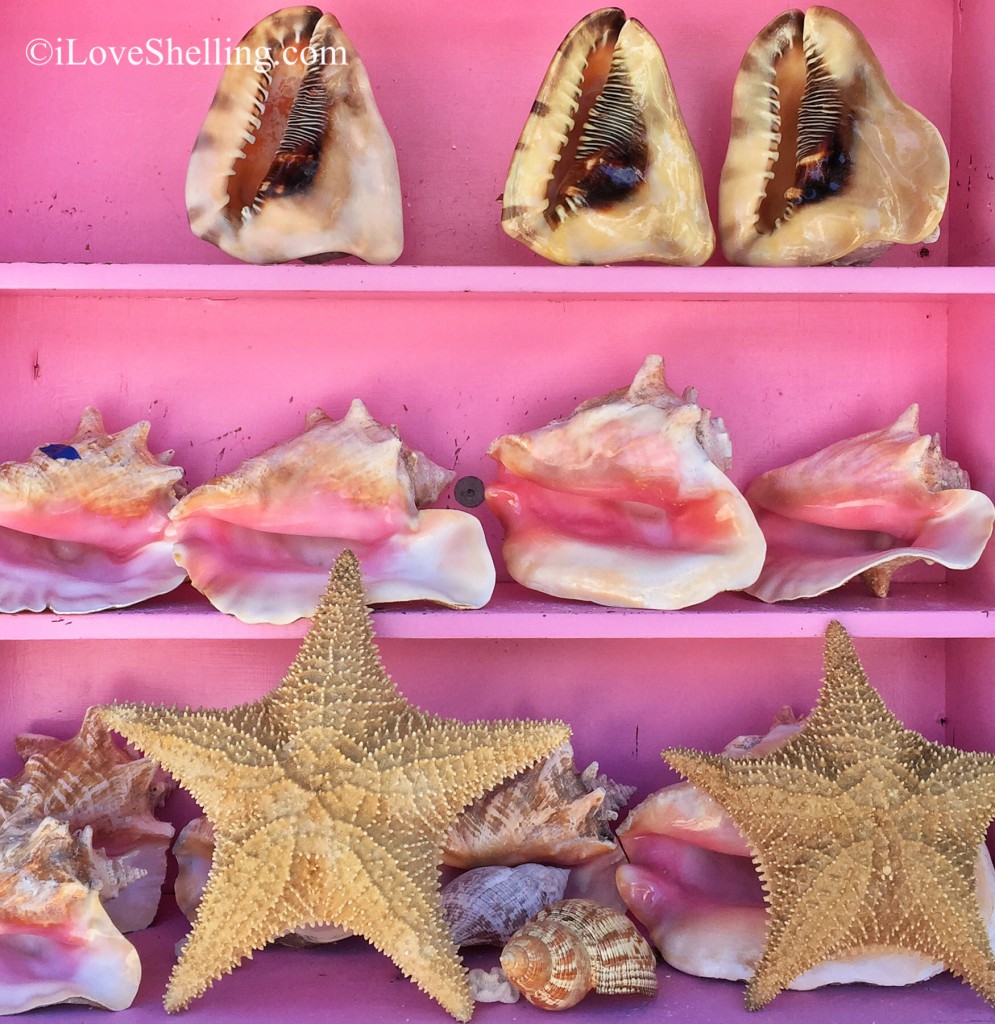 We love exploring new shelling destinations… but sailing the Abaco Islands in the Bahamas on a 44 foot Sunsail catamaran searching for sea shells is spectacsheller!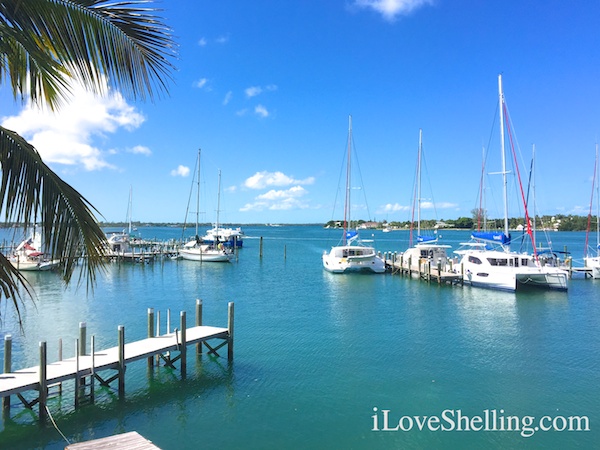 Clark and I just returned from this fabshellous Bahamian vacation with blue skies and good friends. We have traveled with our friends Jane and John to other islands like Turks and Caicos as well as Cat Island but this was the first time we had the privilege of sailing with them on the Talisman V from Marsh Harbour with John as our captain along with friends Dick, Mary and Karen. We were quite the crew of beach bling sniffin' shellers.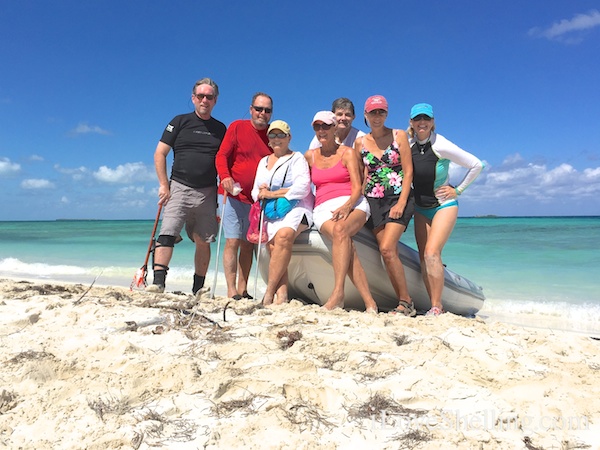 We sailed to a different island every day, set our anchor then hopped in our dinghy to comb every inch of the beaches looking for tiny hidden treasures…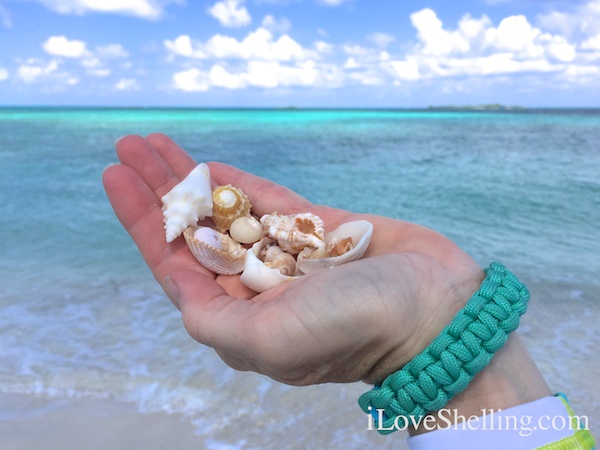 We snorkeled in crystal clear aqua waters to find unbelievably gorgeous gems like this SEA BISCUIT and KING HELMET Clark found one day.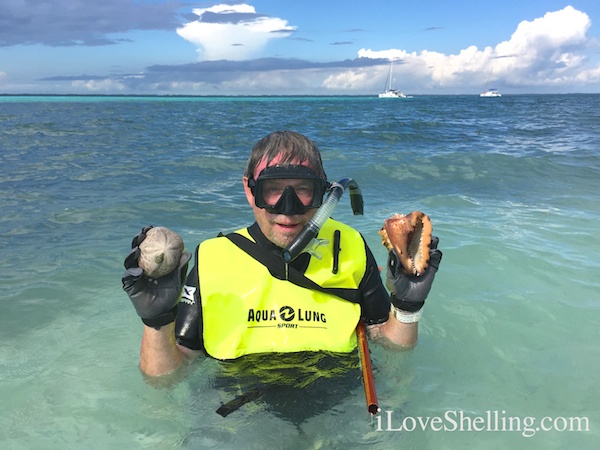 The Talisman V was not only our transportation, it was our beautiful home for the week with breathtaking views that changed every second of the day.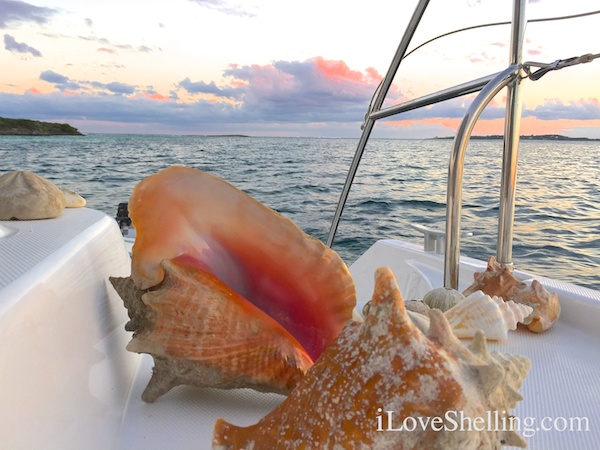 We even had unmatched waterfront private dining by the best chef in town… Super Sheller Clark grilled lobster for us 2 nights! Really, how did I get so lucky?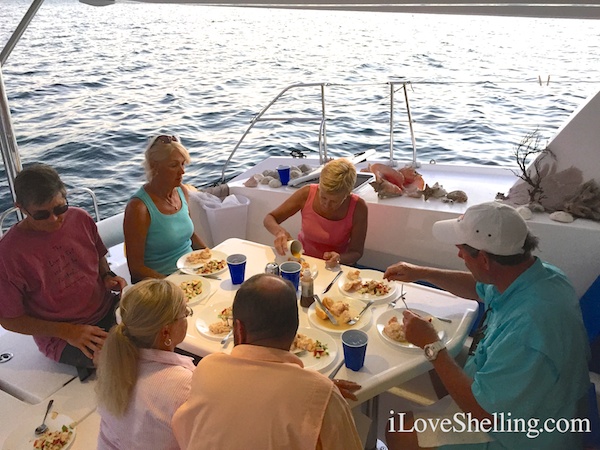 I am thrilled with the shell loot we brought back but with no good internet connection, I couldn't post anything to share with you in the last 5 days- grrrrr.  But now that we are home I will organize, identify and take a few more photographs of the different Caribbean shells we found and try to map our route just in case you are ever in the same area. It's weird though… now that I'm looking back at my photos, it's hard to remember exactly which island we found which shells. Eeeeek- I'll have to get some help on each destination from the rest of the crew! Until then….
Stay tuned for more lovelies like this QUEEN CONCH…