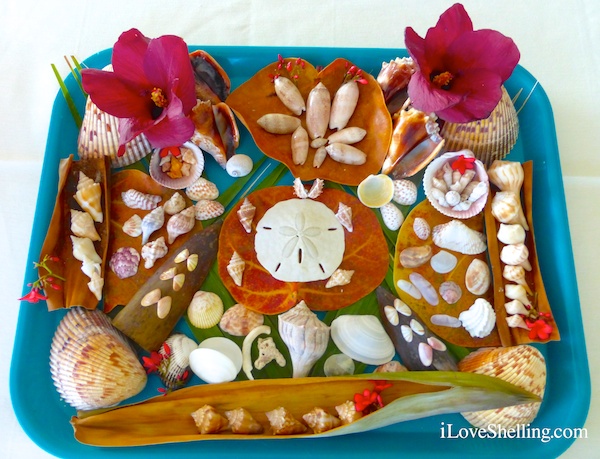 Our Sanibel Shellabaloo shelling adventure this week was fabulous! As I've said before… shellers are the nicest folks in the world. This was proved one more time as our spectacular group gathered together on the beachfront of the Island Inn to meet each other to spend 4 days collecting seashells and sharing our lives with each other.
Suzi came from England to join us for our exshellent adventure to find beautiful shells and soak up the beautiful sunshine.
Each day we shelled the beach at Island Inn then tried the other beaches of Sanibel like Gulfside City Park and Lighthouse Beach.
Carol from Connecticut had the best luck at Gulfside City Beach finding the mini shells.
Malgorzata from New Jersey, Cindy from Michigan (right) and I hit a mini honey hole so we shellebrated by taking a selfie… errrr… or should I say "shellfie". heehee
John joined us from Tennessee as he charmed our group with his southern style. And btw, he designed that beeeeauteeeful shell display in the first photo. Gorgeous!
He found such a variety of shells from a double JEWELBOX to OLIVES to a WHITE CRESTED TELLIN.
Talking about southern charm… we had three Texas sisters join us. Lisa, Sonnye and Suzanne have been shelling most of their lives and coming to Sanibel for almost 30 years. We loved hearing their history of shelling the island and other places in the world.
Of course we took a Captiva Cruise to Cayo Costa!
Cindy's husband Bill took advantage of the crystal clear water to snorkel for shells.
He found a nice size LIGHTNING WHELK!
Clark went on the trip with us too and found a huge KINGS CROWN… but then realized it had a HERMIT CRAB occupying the shell so put it back in the water.
Some of us were lucky to see a MANATEE leisurely swam by to say hi.
I think the most fun we all had was sharing discoveries with each other…
I love sharing our meals together but I think my favorite was "FroYo" at Zebra Frozen Yogurt!
There is still more to come for more shell photos and you'll get to meet the Shellabalooers a little more on my next post… so stay tuned!