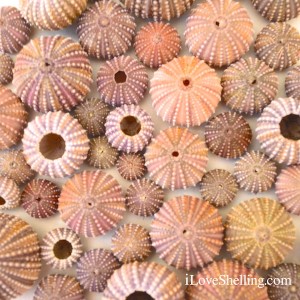 When high west winds coming from the Gulf Of Mexico wash large wrack lines of PEN SHELLS, SEA WHIPS and SPONGES normally oodles of SEA URCHINS wash up as well. I'm often asked "How can you tell if a sea urchin is still alive or not?" so I did a video to let you see the difference between a dead SEA URCHIN and a live one. The spines on a SEA URCHIN move so slowly, at times it's very difficult to tell if they are moving. My rule of thumb … if you can't tell if a creature is alive or not, always assume that it is alive. Put any living creature back in its habitat. So for sea urchins? They go back into the water.
If you don't know- let it go. Enjoy the video!
I'll do SEA URCHIN identification in another post (and beach update) but since I have my girlfriend Lori and her daughter Hayley visiting from Virginia this week, I'm taking a little vaca myself for a few days. If we see unbelievable shells I need to tell you about, I'll take a few minutes to give you an update. … but until then, enjoy the video!