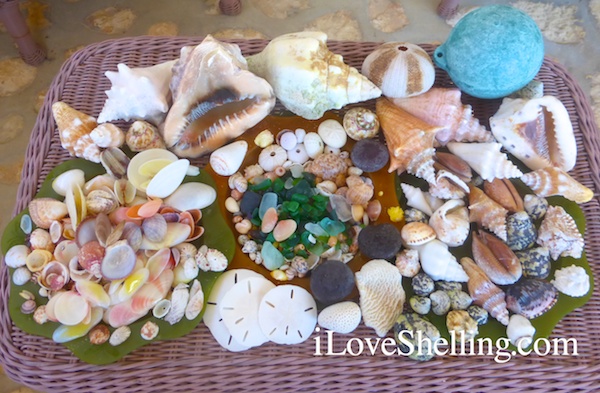 Holy Cowrie! We have had an exshellent adventure shelling the beaches of Cat Island in the out island of the Bahamas.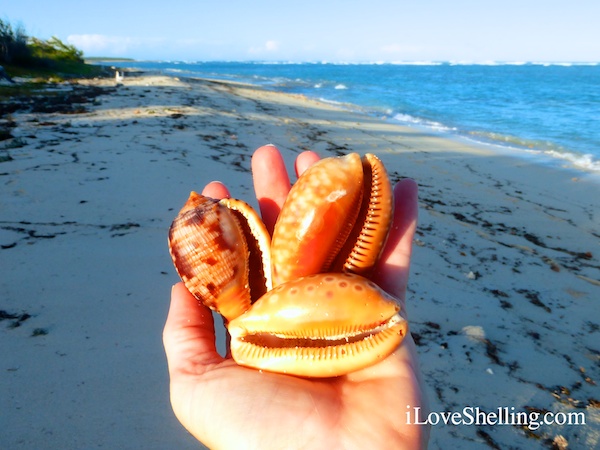 Clark and I along with our travel buddies Jane and John packed up our shorts, bathing suits and snorkel gear and headed for this very undeveloped, laid back gorgeous Caribbean island to see what kind of beach treasures we could find.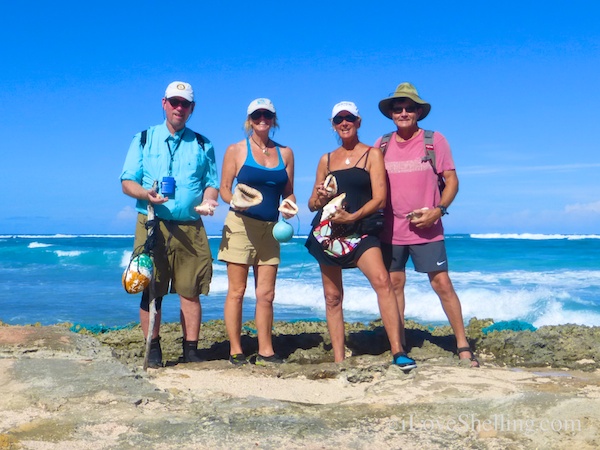 We found all sorts of spectacsheller shells and BEACH BLING!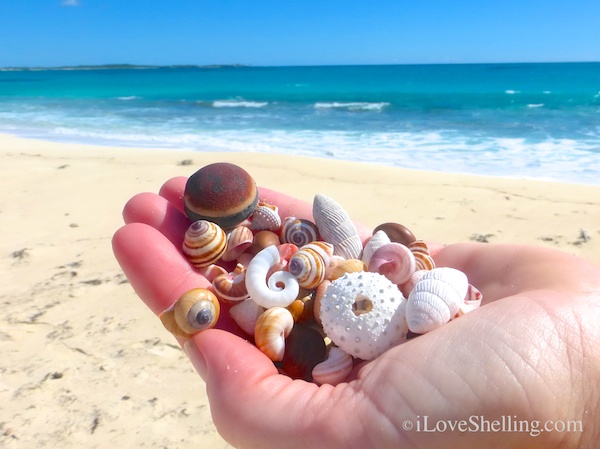 We scoured just about very inch of this 48 mile long island by renting a jeep to take us through the rugged back road trails leading to every beach we could find. Although the rutty  roads were fierce, the vicious sand burrs were our worse enemy. We had to help each other "un-burr" ourselves each time we got back in the jeep. LOL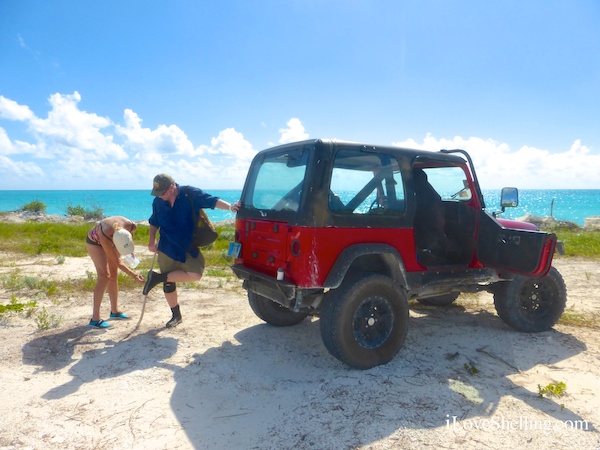 It was worth every bump, sticker and long trek to the northern shore on the Atlantic…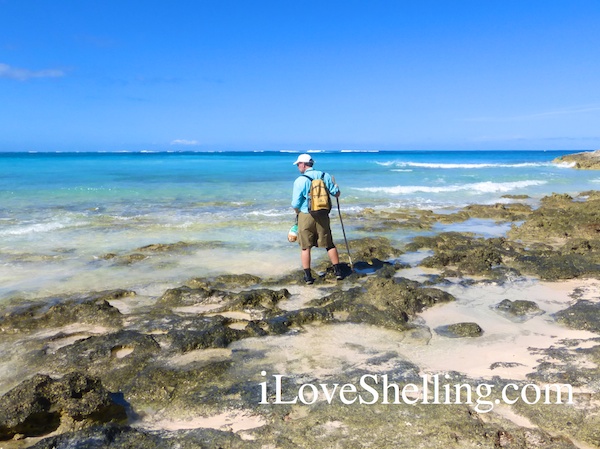 to find SEA GLASS…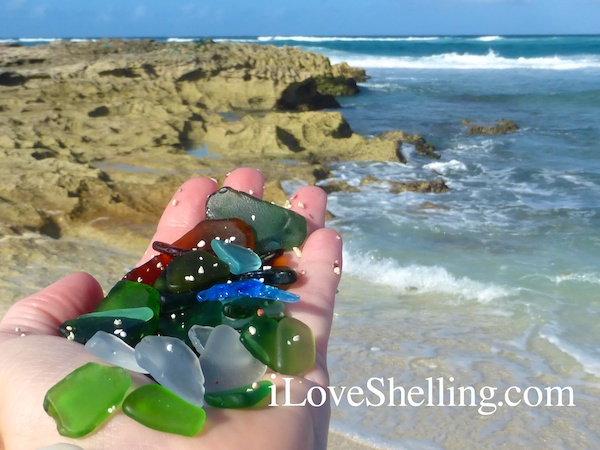 NERITES, WEST INDIAN TOP SHELLS and ROCK SHELLS…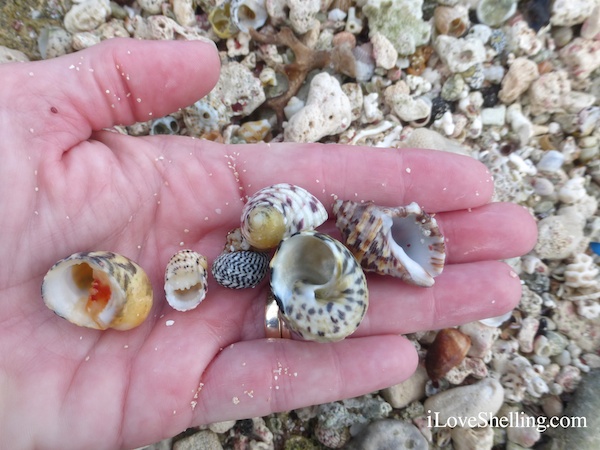 and shells like this WEST INDIAN CHANK and FLAME HELMET…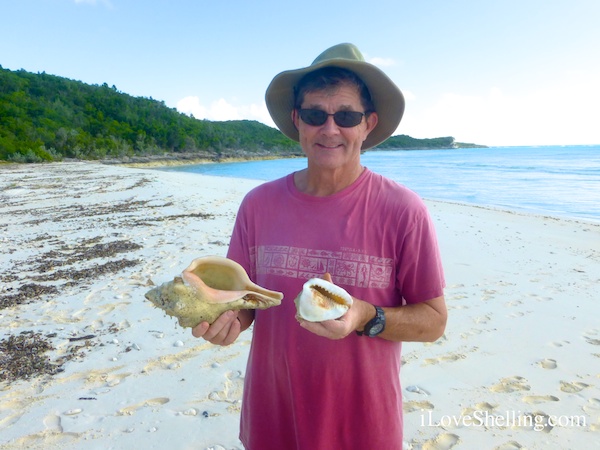 We even snorkeled to see beautiful fish and live creatures like this SEASTAR…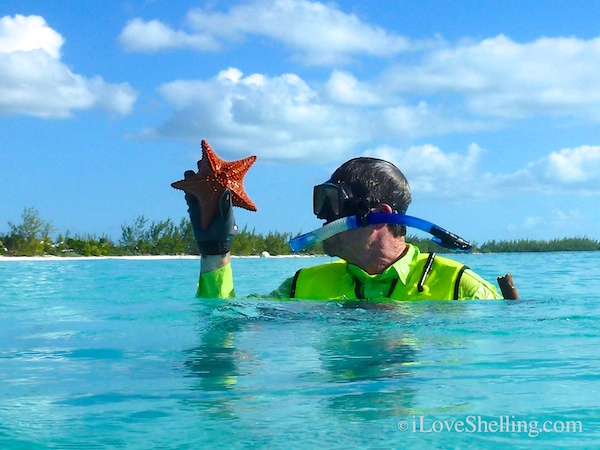 While finding a few "keeper" SEA BISCUITS in the calm Shanna's Cove …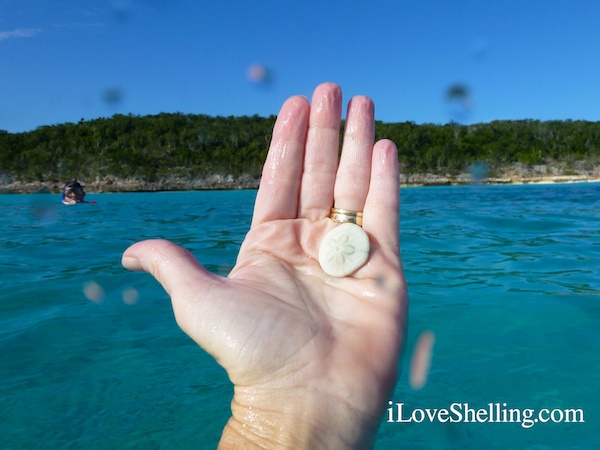 We canoed in the Fernadez Bay…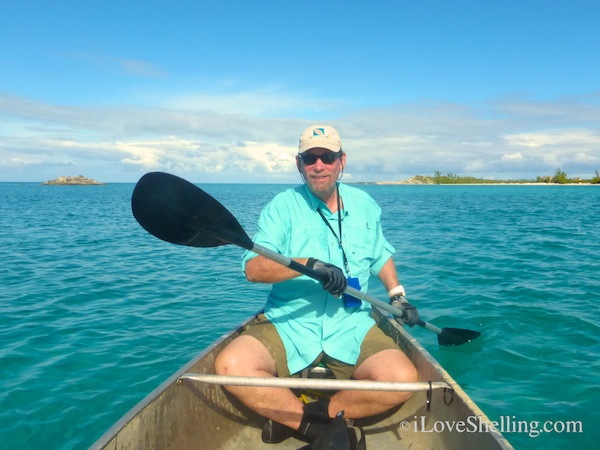 To find MILK CONCHS like this…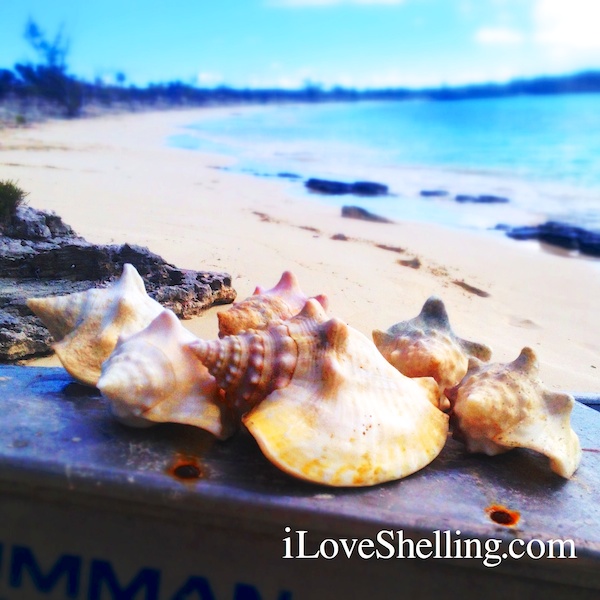 Every day we marveled at our loot…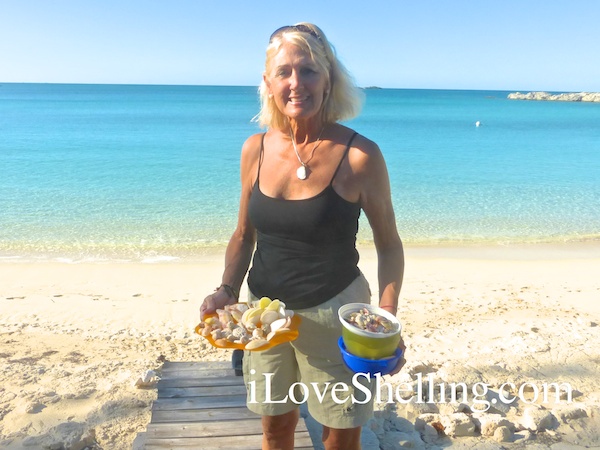 And shellebrated for each other on "first finds". This was the first time I've ever found WEST INDIAN CHANK SHELLS! Shellzam!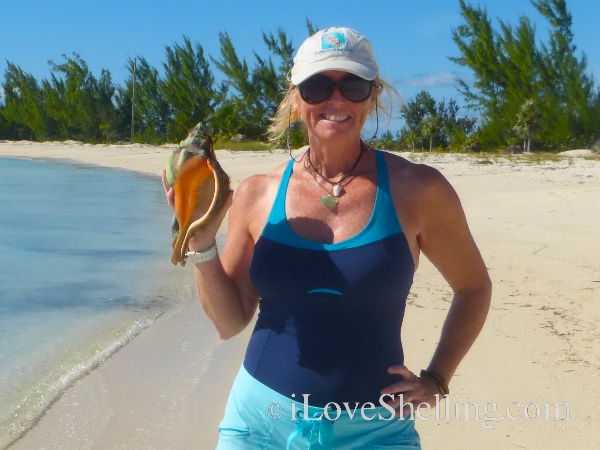 Once I get our shells unpacked and go through a few more photos, I will give you more details of this beautiful island, places to stay, the food we ate, the amazing people we met… and of course some identification of some of these awesome seashells we found.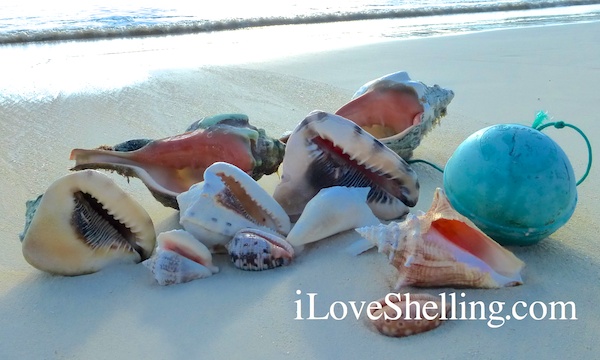 Oh yeah, we also saw …. errrrr ….. SHARKS. But no worries, I'll show you my crazy video of them very soon so you view it in the comfort and safety of your own home. Stay tuned for more of our shelling adventure to Cat Island Bahamas! Check out more info on our Cat Island trip CLICK HERE