I saw Emma (from my post on October 26th) at the Mucky Duck today and she told me that she and her husband saw a woman find a JUNONIA at Blind Pass yesterday. It wasn't right at the jetty like the shells used to pile up but it was about 100 yards up the beach. I ran down there to take a look and as you can see in the picture above, there aren't piles of shells but they are coming in with the surf.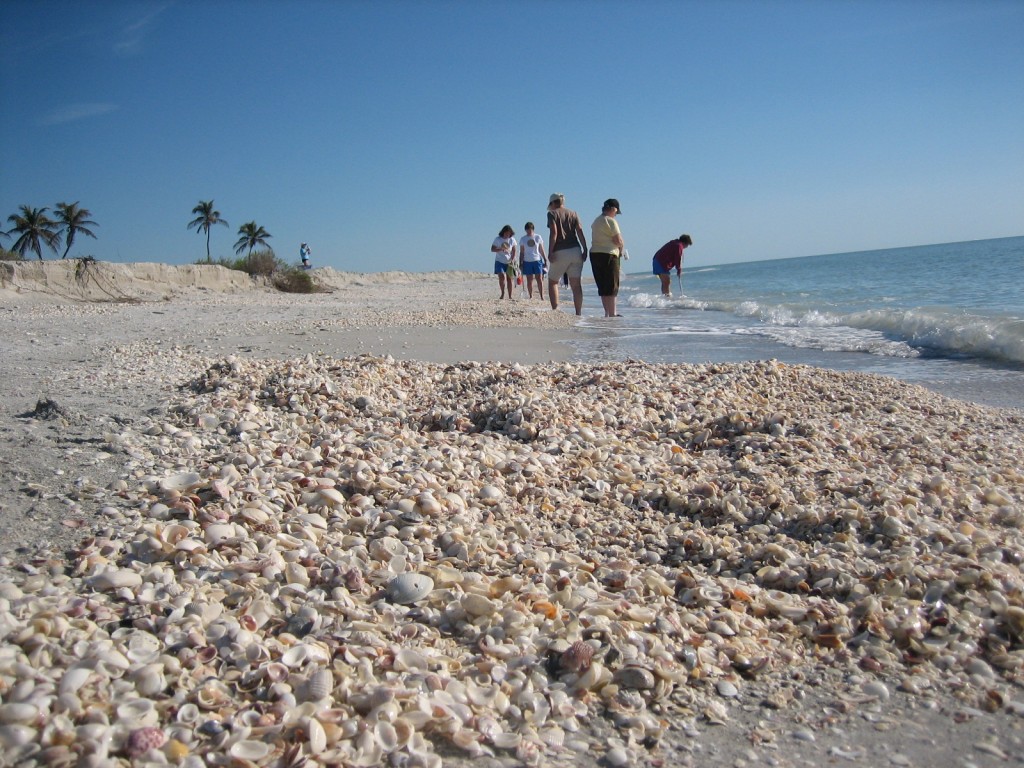 There were lots of piles forming on the Sanibel side with lots of shellers checking them out. I saw Debbie and Bob  from my post on 12-03-09 and she had found a gorgeous 8″ LIGHTENING WHELK using her shelling "backhoe" just in the surf.
Father and daughter shellers Lana and Bob were finding lots of nice treasures. Lana found this perfect LIGHTENING WHELK and Bob was finding OLIVES and this gorgeous LACE MUREX that is shown in his hand in the picture below. The color is spectacular.