Archive for Shell Scoops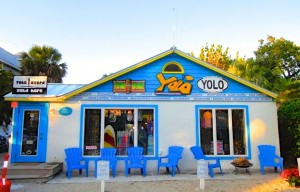 Hey all you shellers and beach lovers…. Let's shellebrate!
We are GIVING AWAY a $100 YOLO gift card!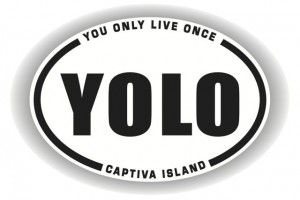 Enter to win this YOLO Watersports $100 gift card (Yes. I said ONE HUNDRED dollar gift card!) for any of your shelling needs from this awesome surf shop on Andy Rosse Lane in Captiva! If you win, you could use the gift card to get a new shelling backhoe! And mask and snorkel! And a shell bucket and mesh bag! And waterproof bag!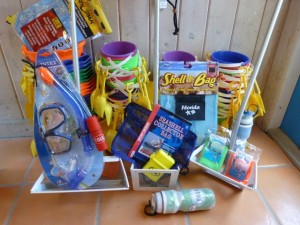 The whole store is filled with cool stuff for the beach! Like flip flops…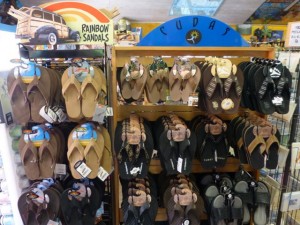 And for those crazy shelling days at Blind Pass when the shells are stacked up 4 feet high… you need Water Shoes.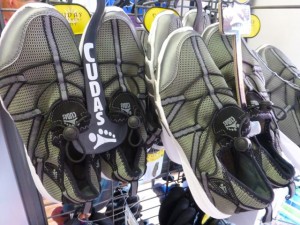 Hold on to your conchs, yall! Wanna know what else you could use this gift card for???  In pure island style, rent this oh-so-hot little red SCOOT COUP … modeled by owners Marcel and Betsy. Thank you so much for this giveaway!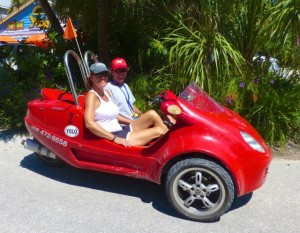 Or check out Captiva Village in a GOLF CART…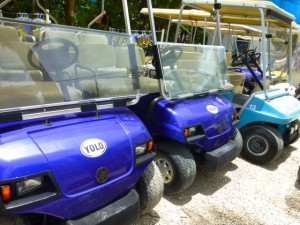 YOLO also has all of the fun water sport activities to use your gift card towards… like PARASAILING!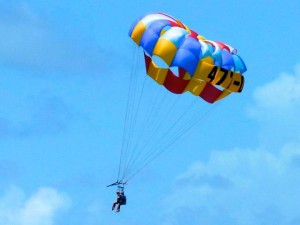 Rent a WAVERUNNER…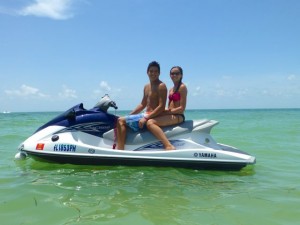 Rent a HOBIECAT!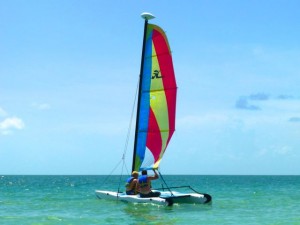 You can even try out the hottest new craze… STAND UP PADDLE BOARDS like Sanibel's own top model Kelsie Macray.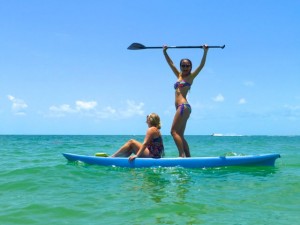 So how can you WIN this $100 gift card from YOLO on Captiva Island?
Just make a comment (GiveAway is over and comments are now closed) on THIS post any time from Saturday Sept 22 through Sunday Sept 30 to enter to win. It's easy! You don't have to write a lot. Just say you want to be included in the drawing or how you would use the gift card. It'll be fun! Only one comment per person will be entered in the drawing (ahem… that means if you comment twice, only one comment will be entered;))
The contest is only a week long so hurry up and tell your friends and family to enter as well because it starts TODAY and runs through Sunday September 30, 2012.
If you don't know how to make a comment- Click on the Title of this post (GiveAway! From YOLO Watersports Captiva) and scroll to the bottom then follow directions. Or you can click on the number in parenthesis (for example (1) or (0) ) under the post title after it says "By pam – Comments".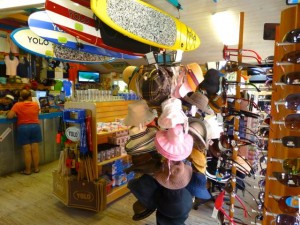 I just showed you a few cool things YOLO has to offer. Check out more by…
Stopping in to see them at 11534 Andy Rosse Ln. Captiva, FL  (
MAP
)
or visit them on…
Twitter- 
https://twitter.com/#%21/YOLOCaptiva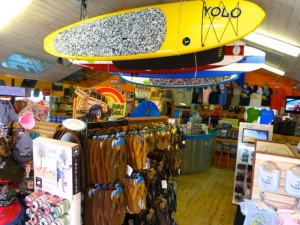 GOOD LUCK, y'all!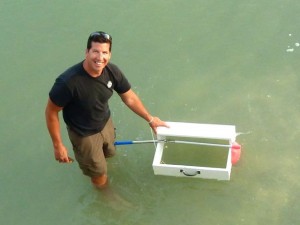 Most shellers get really creative after they find lots of shells by making seashell encrusted frames, wreaths, jewelry and such. Not Rob. He got very creative before he headed out to his favorite shelling hole at Blind Pass to find his seashell treasures. He fixed up this old box with a plexiglass bottom to float along the top of the water so he can have a better view of the sea bottom. Voila! The Viewing Box….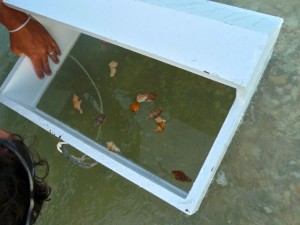 It's like having a big snorkelers's mask on without getting your face wet….or having a mini glass bottom boat. And no need for a shell bag! He has a leash tied on his wrist that is attached to the box so a wave doesn't take it away and so he can have  hands free shelling while he tosses his treasures in the box. It's even got a handle on the side so he can pick it up like a briefcase without anything falling out. Genius!  Just another day at work for Rob picking up shells at Blind Pass. Ha!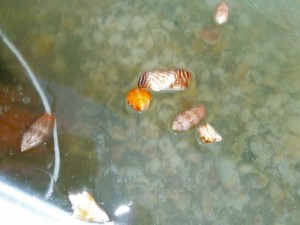 I can't believe it…. I started blogging about my shelling adventures just ONE year ago!!  It has changed my life to be able to share this magical treasure hunt with you and to see your comments after every post. To thank you for all of your kind words, encouragement, tips and corrections (it's such a learning experience!), we are having a GIVE AWAY!!! UPDATE: sorry this giveaway is over.
After my SHELLING VIDEO this week, so many of you wanted to know about Clark's new blue shelling scoop. Well, it's called the SUSICK SEA SHELL SIFTER SCOOP. As most of you know, Clark (Super Sheller!) looooves his shelling tools and we have named his humongo shelling scoop the "shelling backhoe". But lately the backhoe has been too big and cumbersome and the shell nets just weren't cutting it. So he tried this new Seashell Sifter and …it works! He LIKES it! I even like it and I'm not a shelling tool kinda girl.
So to celebrate iLoveShelling.com's anniversary, we are giving away a new Susick Sea Shell Sifter!
Prize Details:      UPDATE: 10-24-10 GiveAway is NOW OVER- click here for winner
One Susick Sea Shell Sifter Scoop( click for dimensions)
10 x 10 Mesh treasure bag
Free U.S. Shipping and handling
Valued at $19.99
Contest starts now until October 23rd-
Just make a comment on this post to enter to win.
It's easy! You don't have to write a lot. If you want to enter? Just say you want one. Just let me know that you want to be included in the drawing.
If you don't know how to make a comment- Click on the Title of this post (Seashell Sifter GiveAway!) and scroll to the bottom then follow directions. Or you can click on the number in parenthesis (for example (1) or (0) ) after where it says "By pam – Comments" under the post title.
Good Luck and THANK YOU SO MUCH!!!