Archive for Marginella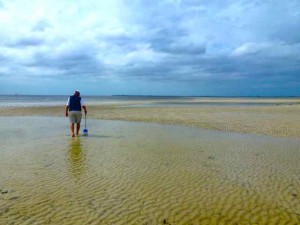 In Fort Myers a mile or so before you get to the Sanibel causeway bridge, you'll see a sign on your left for Bunche Beach. Clark and I were running a little early (very unusual) to meet some friends so we decided kill a few minutes and check out the beach. I think it's only the second time we've ever stopped at Bunche Beach.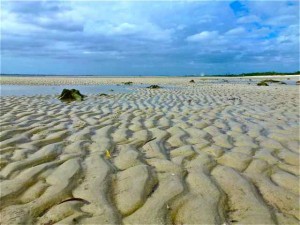 We knew it was low tide but had no idea it would be this cool.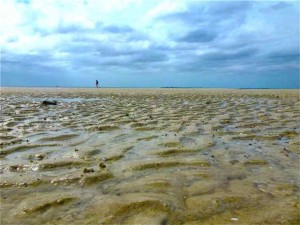 It felt like we were on the moon.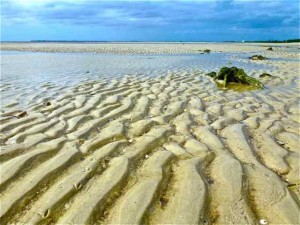 The crazy FIDDLER CRABS were out in the masses here too. If you missed my video of their madness, CLICK HERE.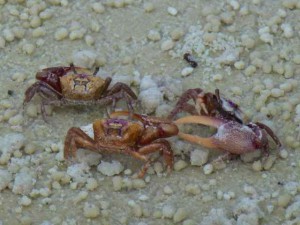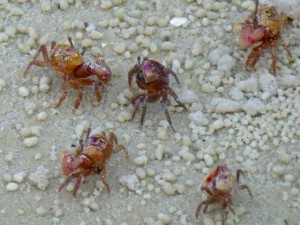 And lots of minis!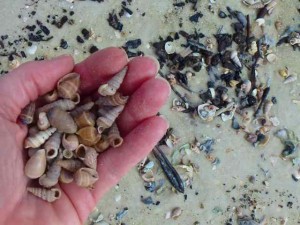 At first, I thought there were oodles of AUGERS but noticed the lip was a little fat… they are LADDER HORN SNAILS.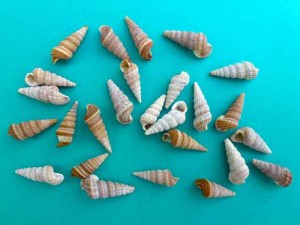 You can see it a little better in this next photo. Cute, huh?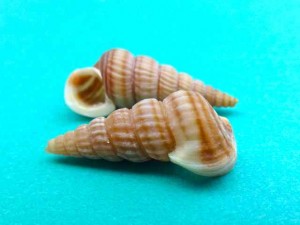 And there were mounds of MELAMPUS.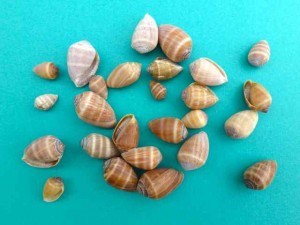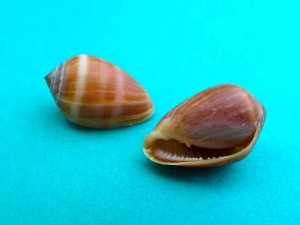 These little NASSA shells are so bright yellow and tiny, I wasn't sure if they are the BRUISED NASSAor not. I think they may be juveniles.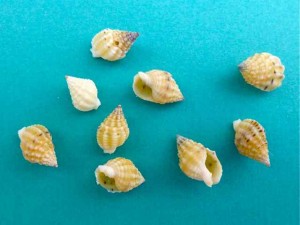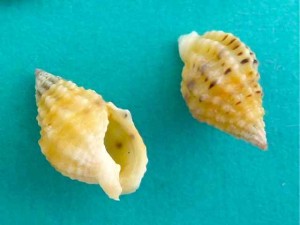 Last but not least, I found three MARGINELLAS.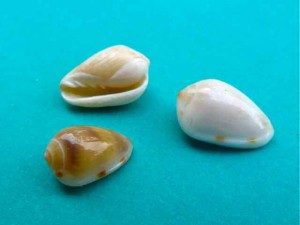 We had so much fun exploring Bunche Beach, I think we'll make this a regular stop when we go off island.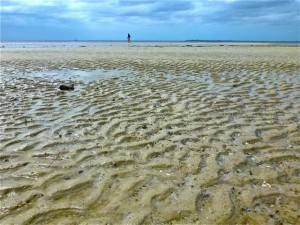 I found a few shells on the low tide flats off the Sanibel causeway but the ROSEATE SPOONBILLS in yesterday's post Roseate Spoonbills at Sanibel Causeway Video really stole the show. I still want to show you this small POINTED VENUS bivalve I found, especially after Christine Kieffer wanted to know what kind of shells were out there.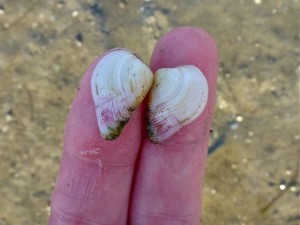 There were quite a few with both valves still attached that were laying on top of the muck but when I picked them up to take a photo, I unintentionally broke them apart. Oops! Here's the interior of this one but all of them didn't have this dark purple. Some were plain white.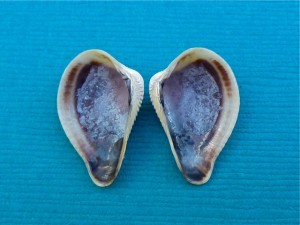 I didn't find tons of shells but while I was filming the ROSEATES, my flip flops were getting sucked into the muck so I took them off to go barefoot and almost stepped on several little baby HORSESHOE CRABS. So as I had the camera pointed at the birds, I had to keep my eye on not stepping on the live critters. I even saw a few live MARGINELLAS…
I videoed the HORSESHOE CRABS since I got tickled with them scooting along trying to make me slosh around them. You'll notice just a few empty shells here and there but the live critters were the real finds of the day.
To see the video…. CLICK HERE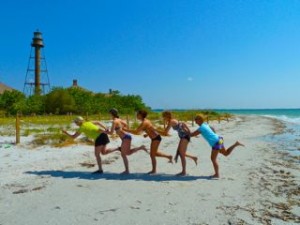 You probably do the Stoop while you are on Sanibel…. but do you Phoon? This was my first experience with phooning so I got a real kick out of it (no pun intended

). Definition: To Phoon is to do a pose in a "running man" position. Phooning is accepted anywhere and wherever there is a camera.
Meet the phooners…. Laurie (IL), Kim (IL), Chablis (IL), Wendy (CO) and Katy (CO)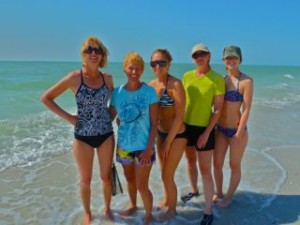 Kim is a phooning expert, has a blog called Snug Harbor Bay where she talks about her neck of the woods, does geocaching (she had to explain that to me too) and of course…she's a sheller. She is an interesting busy, busy bee!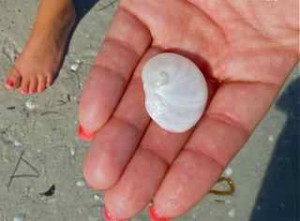 Chablis was the lucky phooner who found the nice BABY'S EAR  and after looking at this TULIP SHELL EGG CASING, we decided to put it back in the water since it was still very hydrated and the sacs looked like they were about ready to pop out. We're keeping our fingers crossed they survive.
Clark and I took a walk together later on in the day further west of the lighthouse near Seaside Inn and I found a BABY'S EAR too!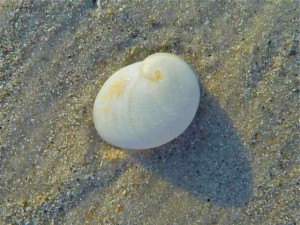 I spotted another MARGINELLA! Now that now that I have them on my radar, I've found a few more.
Clark picked up an EGG COCKLE since we haven't seen those in a while either.
This is the first SEA BEAN I've seen in a while too….
That's what we do when we can't find the SANIBEL SIX, we sift through the sea debris and look for "oddities" that we don't  normally see. Wait! Hold on! I didn't mean Phooning was an oddity! It's not an oddity…… it's a photo-optity.