Archive for Hermit crabs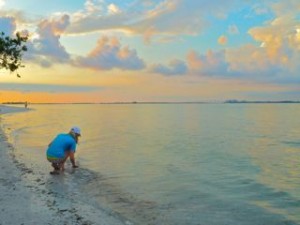 The week started out with beautiful sunset skies at the lighthouse beach with some serene Sanibel Stooping…..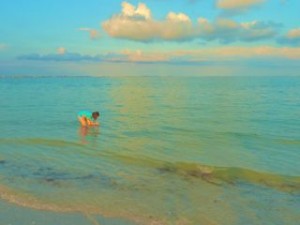 Tiny shell finds….
Beautiful families with some Shelling Sistahs! ….
Live critters….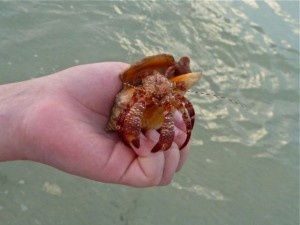 A few keeper shells like this double JEWEL BOX Super Sheller Clark found….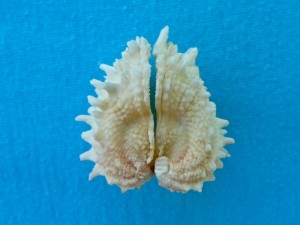 Then I moved on to Middle Gulf Drive beaches to find more Shelling Sistahs! Weehoo!
But Blind Pass has been the place to find the best finds of the week! Look who I saw again from the lighthouse beach but this time at Blind Pass finding KING'S CROWNS. McKenzie!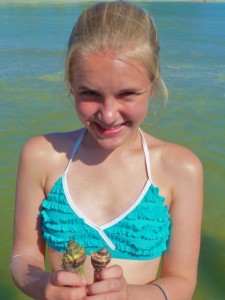 And her sister Avery was lucky enough to find a JUNONIA! Even part of one is lucky, I think. Great find Avery!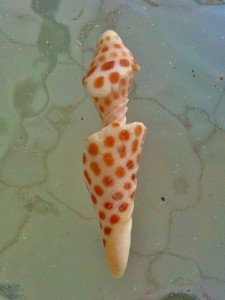 My buddies Susie and Ellen joined me at Blind Pass to see what all the fuss was about.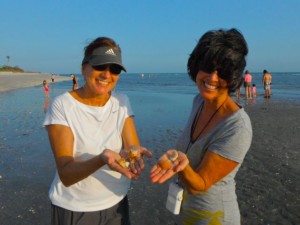 They found FIGHTING CONCHS, a PEAR WHELK  and a few more.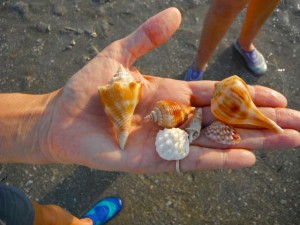 Marie from Charleston was purrrrrrfectly satisfied with lots of kitten paws…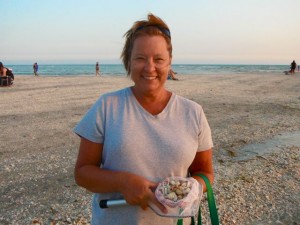 The shelling is so much fun right now because the tide is so far out you can walk on sand bars that are not normally showin….. especially at Blind Pass. On my last post Negative Low Tides, Positive Winners! , I didn't really explain what a negative low tide chart looks like so I've added the chart for today and tomorrow. To get more information on the tides for future dates for Captiva, Sanibel and Cayo Costa, go to TIDES.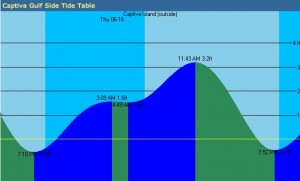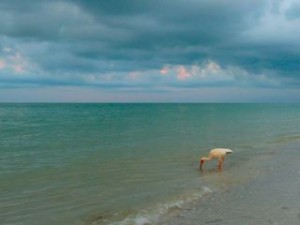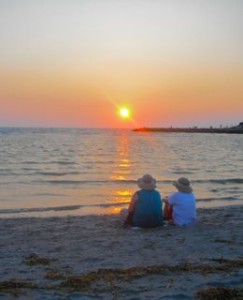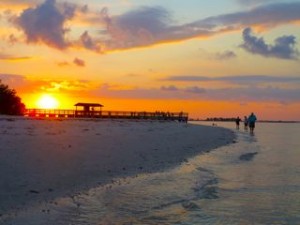 It looks like julienned coconuts, parmesan cheese or some sort of spaghetti, doesn't it? There are wash lines of MANATEE GRASS at the tip of the lighthouse beach. We finally had a beautiful day so I needed to get out on the beach whether there were shells or no shells. Unfortunately, not many keepers. There were clam shells and scallops and that's about it for shells.
And the SHARK'S TOOTH frenzy in Manasota Key continues! Our friends Joe and Manuela took a day trip down to Stump Pass and found their first shark's teeth……83 of them.
I have another video for you! I didn't do fancy editing or add any music this time. It's just a raw piece that shows exactly what I saw for 5 minutes. A hermit crab took a new home in a KING'S CROWN and was so happy that he was doing the happy dance …. Another crab in a MUREX shell peeking out .. .A pelican flying so low he was teasing the water…. the sky so rich. Enjoy.
Big, scary Hurricane Earl is headed toward the east coast and already stirring up the waters on our side so we are keeping a close eye on the weather and keeping our fingers crossed that he just fizzles out before any damage occurs.