***
Shellabaloo is the most SpectacSheller shelling event on the planet!
***
Shellers unite …
For sun filled, fun filled Shelling Adventures together as I guide you to THE best shelling experience you've ever had!
I'll make sure you get the best up-to-date shelling information and locations while we comb several different beaches as I give you tips and tricks to find the best shells Mother Nature has to offer.
We'll take a cruise to an out island…
Shellabaloo includes fabulous dinners together each night which become so entertaining! We share so many wonderful shelling stories and find out how many other things we have in common…
Yummy breakfasts and lunches are included as well and become another time to share our finds and excitement…
You don't have to worry about a thing!
And of course we have a great time sharing our finds of the day
 The shelling is absolutely a blast at Shellabaloo but the friendships and memories we make during our time together are priceless.
i Love Shellabaloo!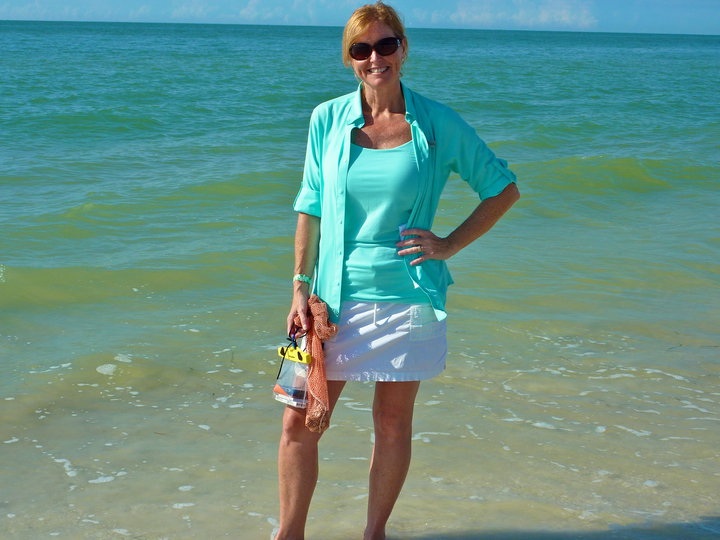 "The Shellabaloo was soooo much fun. I can't even begin to tell you the great memories both hubby and I have from the Shellabaloo!Pam hubby Rob who wasn't a "sheller" is now a sheller!! He even knows the names of many shells and when I asked what his favorite was of the shellabaloo he said THE WHOLE THREE DAYS!! He loved all of it! Now thats impressive.My favorite…meeting such wonderful people and spending time together talking and getting to know each other while shelling and walking the beaches together!"
"As one those at Shellabaloo 3, this was a dream come true for my sister and I! What a grand time we had there! Some serious shelling every day, wonderful breakfasts, lunches, and dinners, and getting to know and share with some of the friendliest people you'll ever meet! Pam, Blanaid, Jessica, and all at the Island Inn made it so special for us and I thank you from the bottom of my heart! The terrific shells I found will always bring back so many special memories of Sanibel and Captiva Islands and all the nice people I met there. For those of you who are planning on coming to a future Shellabaloo, what a treat you have in store for you!"
"Soooo much fun…still decompressing. Made friends with kindred spirits as Pam said. Felt as if we had known each other for years…so comfortable. Go whenever and however you can. Hoping for a reunion already."

"I agree with Angela. I can't express how much this week meant to me, finding wonderful shells and especially meeting such great people! Pam and "B" we're so knowledgeable and helpful; EVERYONE was so friendly! I could never have imagined it would be so much fun! Great accommodations at the Island Inn, great food all week, and great weather, even with a few showers! I would love to have a reunion too, Marie! Thanks to all for a fantastic week!"
"I have to say this was one of the best times of my life! William surprised me with it for my birthday, and it was epic! These memories and friends I made will last forever!!"