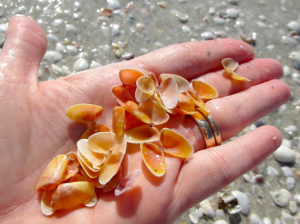 The double COQUINAS are back! We do see single COQUINAS all year long on our beaches of Sanibel and Captiva but I don't see these beautiful butterfly shaped shells all year long like we've seen lately.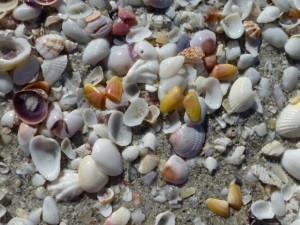 It was so much fun picking them up one right after the other, it reminded me of  the WENTLING vid I did a while ago. Since you've given great feedback on my videos of my beach walks, I thought you'd enjoy collecting COQUINAS with me too. It's a little long but I didn't know where to cut it shorter…. sooooo, I  still hope you like it.[youtube]http://www.youtube.com/watch?v=t4heAnRr9rk[/youtube]
They are so cute, right?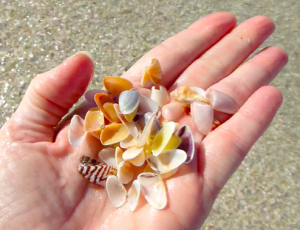 Don't Forget the SALE on iLoveShelling merchandise for Christmas!

The COQUINAS are here again! I've never seen so many live coquinas in the shoreline all in a bunch like colorful jumping beans. Ok, they weren't jumping but they were squirming to cover themselves up every time a wave fluffed them up.
I even got them on a short video! [youtube]http://www.youtube.com/watch?v=IWdCHn3flrE[/youtube]
They come in every color of the rainbow it seems. Yet, another tiny treasure.
Read More