Archive for Lined Sea Star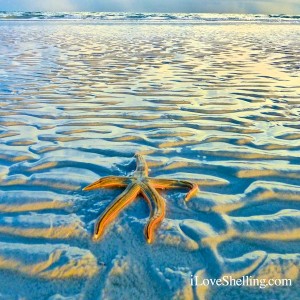 A STARFISH can be tumbled by the sea so roughly to lose an arm or two but can pull himself back together by re-growing those broken limbs. They can also endure tidal changes that leave them stranded on the beach with little water at low tide. They are survivors! I watched oodles of these survivor SEA STARS use their TUBE FEET to scoot around the tidal pools and upright themselves after a wave turned them upside down. They even use those TUBE FEET for feeding and breathing so even though they might not look like they are alive, if they are anywhere near the water they have a chance to survive.  (OMG That PELICAN photobombed my STARFISH picture! LOL)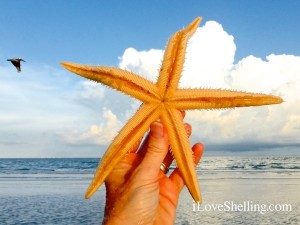 I was so amazed by the movement of a couple of these very frisky critters, I took a little video to share the awesomeness. Enjoy the YouTubeFeet video- heehee.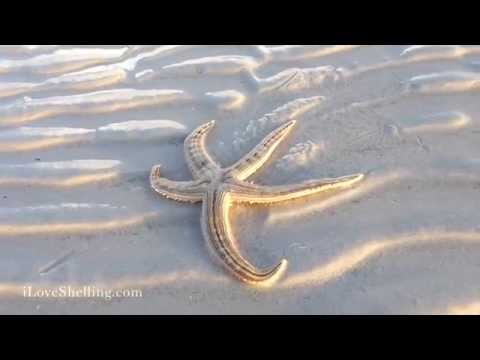 PS- Along with the new cruise schedule I mentioned on my last post, don't forget we are still on schedule for our super fun get-together on Captiva Cruises.
We have an iLoveShelling boat cruise for shelling on Cayo Costa this Friday June 6, 2014 at 1 pm. Join us!