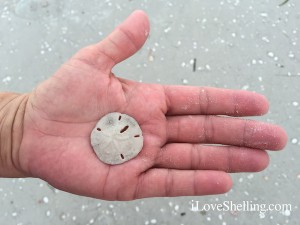 There are many treasures to be found each and every time you take a walk on the beach. I feel that way about any beach… even when they don't have gobs of shells like we do in Southwest Florida.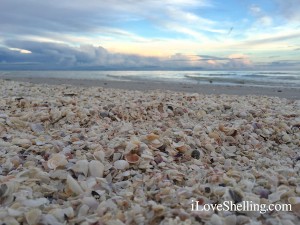 I couldn't help but find beautiful treasures among the many shells that lined the shore last night at Gulfside City Park but my mission last night was to enjoy the scenery and breath in the salty air to help me collect my thoughts.  Every beach in the world tends to have that effect on me.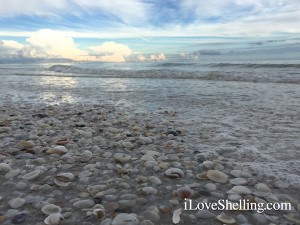 After taking in the sights and feeling that curtain of calmness take over, I'm always surprised that the simplest of things can make me giddy. It gave me so much pleasure to see this sweet COCKLE SHELL with a heart etched in its side… or is it a butterfly?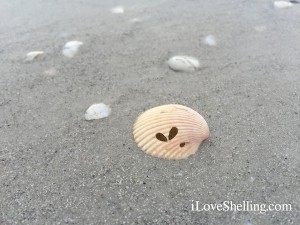 I headed for the high dry wrack line, and saw a few mini shells like this…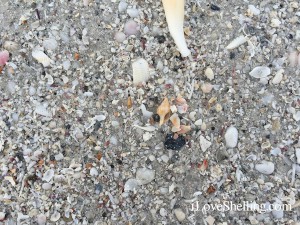 If I had spent more time sifting through this one area, I could have raked in oodles of TUSK SHELLS and who know what other minis. That itty bitty KEYHOLE LIMPET, teenie weenei WENTLETRAP, sweet TULIP and awesome little GULF OYSTER DRILL were enough for me for the moment.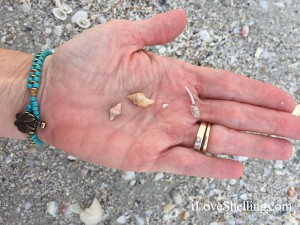 I didn't want to miss the changing sky!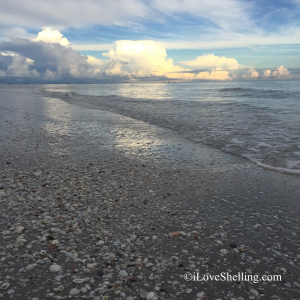 Plus, I knew Clark was collecting some of our faves.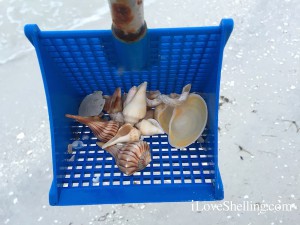 It was such a beautiful evening.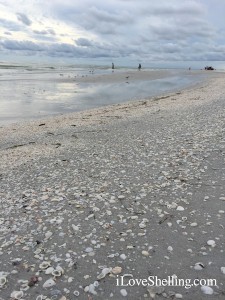 Honestly, I'm so excited for our iLoveShelling Adventure to Big Hickory Island with Sight Sea-R Cruises on Wednesday! That's the day I know will be a blast and shelltastic shelling day to scour the island for treasures. If you are in the area, you should join us for an awesome day on this new shelling adventure- CLICK HERE to see some of the fun we've had so far! CLICK HERE to reserve your spot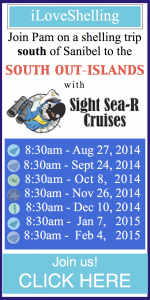 Dont forget! With each scheduled cruise through February, each passenger on an iLoveShelling cruise will receive at $25 Gift Certificate to Sealife By Congress jewelry store on Sanibel. Yay!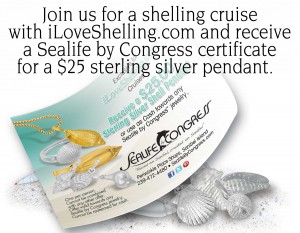 And…. We had a cool surprise visitor too! A SHARK took a stroll along the shoreline while we watched in silence. No worries, he didn't want anything to do with us and moved around anybody in the water… not that I wanted to get in his way though- LOL
PS- I took all of these photos and the video on my new iPhone 6. I'm loving it so far!
Read More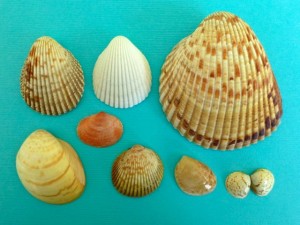 There are so many different COCKLE SHELLS that live here in SouthWest Florida! Clark even found this wonderful ALBINO FLORIDA PRICKLY COCKLE this weekend…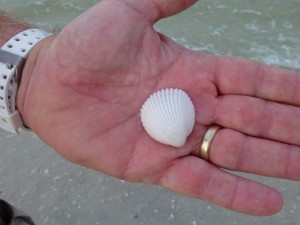 I'm sure that it's an ALBINO since the shell looks so fresh with the ribs perfectly in tact without that dull matte finish that you get with beach worn shells.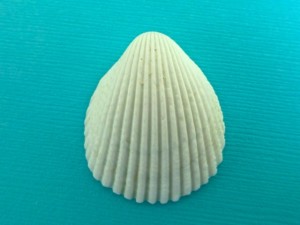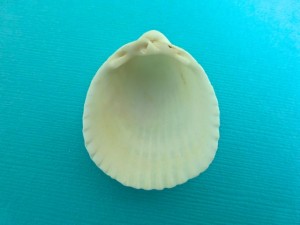 Since I received a comment from Pat Bradley on a post last week who suggested that I add the PAINTED COCKLE on my Seashell Identification page (Thank you Pat for the great suggestion!) I couldnt stop thinking about how many different COCKLES there are.  So when Clark found the ALBINO COCKLE I remembered I needed to photograph the PAINTED EGG COCKLE…
Then I realized I didn't have the very common FLORIDA PRICKLY COCKLE on my Shell Identification page either… Geez, so many COCKLES. I'm getting frazzled!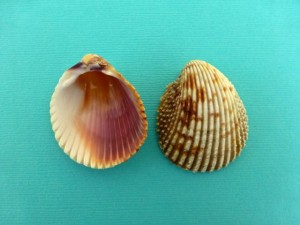 So I might as well show the whole gaggle of COCKLES we have in our collection of shells. This includes of course the ATLANTIC GIANT COCKLE…
And probably my favorite… the YELLOW PRICKLY COCKLE.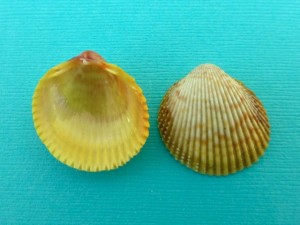 Well wait, I take that back. I think the BROAD PAPER COCKLE is my favorite COCKLE but I just don't find them often. Take a close look… have you found lots of these?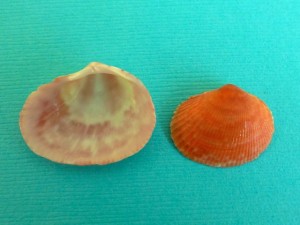 We can't forget about the tiny MORTON'S EGG COCKLE either! They are so stinkin cute!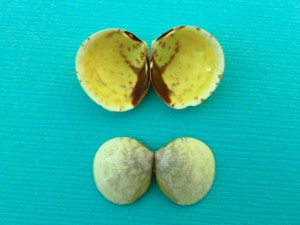 And finally, we have the VELVET EGG COCKLE (which I normally just call it a plain ol EGG COCKLE)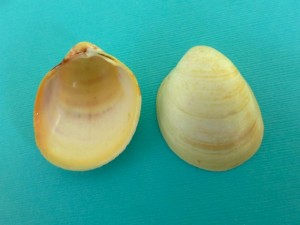 There is a STRAWBERRY COCKLE as well, but I didn't find one this weekend when I looked for COCKLES  and I can't remember ever picking one up. So when we find one, (and we will definitely be keeping our eyes peeled!) I'll let you know.
But before I sign off for tonight, I met a really nice local gal Mary Beth from Fort Myers on the beach by the Sanibel fishing pier. (yes, the water is that ice tea color again… too much rain so overflow of the lake and river – ugh. It will clear up soon)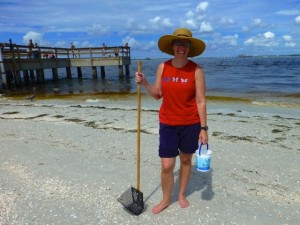 While I was looking for COCKLES, she was on the hunt for minis. She showed me this sweet little MARGINELLA along with some other excellent specimens.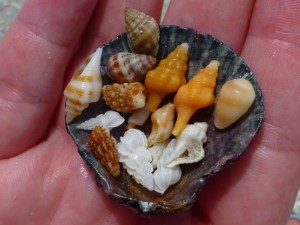 Happy hearts.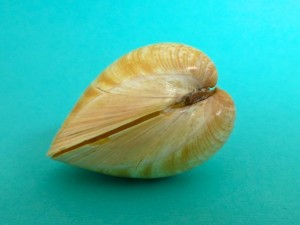 Read More