Archive for Florida Travel & Life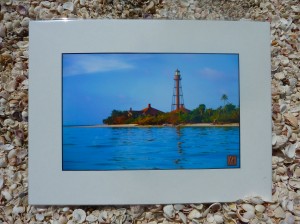 First of all, thank you so much for participating in my first (and hopefully just one of many) giveaway. I am thrilled with the response and all of your thoughtful comments. I think this Nick Adams photograph captures the beauty of the lighthouse and now I know I'm in good company
Now let's get to it! ……And the winner is………  Lori Scott. Congratulations, Lori!
PS…..
I felt like a winner this week too when I saw this article in July/August issue of Florida Travel & Life magazine.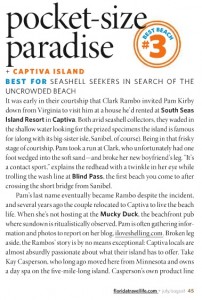 Well, one thing got mixed up- we don't live on Captiva, but yes,  it's true….I broke Clark's leg shelling. It IS a contact sport. LOL. Funny, huh?