Archive for Cownose Rays
These are just a few little minis that we found along the beach in the tidal pools at low tide on Sanibel. Obviously they are empty without their original inhabitants. Sometimes after the mollusk dies and leaves the shell empty, another creature takes up residency…. HERMIT CRABS! Check out this short video of these little mini shells inhabited by tiny crazy hermit crabs zipping here and there.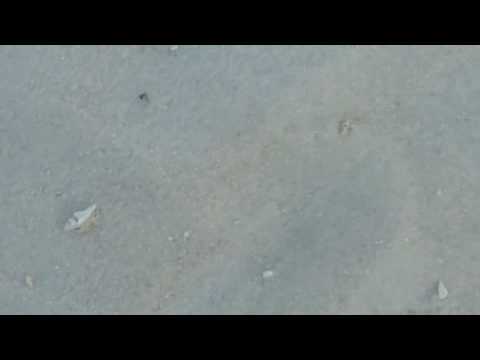 They are so cute, aren't they? I just love seeing that little WENTLETRAP running around! heehee Here are a few more we found that didn't have any live creatures inside them that we were able to bring home. Please remember, do not take any shell with a live animal inside it. It's not fair to kill them and it's against the law here in Lee County.
While Clark and I were walking along the surf line looking for minis, we had a fella that swam along us for quite some time…
Two BALD EAGLES were enjoying their lunch at The Dunes Golf and Tennis Club yesterday…..and I got them on video too! I had some requests for more video after I posted the COWNOSE RAYS video but I can't believe I got this close to these breathtaking birds this week as well. After I captured the rays, I've had my video camera practically attached to me so I never miss a moment. It's a good thing since one of the EAGLES let us pass him in the golf cart while he ate his fish for lunch. It's been a good week….I think Mother Nature is helping us celebrating Earth Day all week long.
You won't believe how close these COWNOSE RAYS (they aren't manta rays- oops!) got to me and the other shellers at the lighthouse! I hope this gives you some of the pleasure that we all had since we were lucky enough to have seen this in person.
update- 4-22-10 I just got news that these are COWNOSE RAYS not MANTA RAYS. Thanks Dave!