Archive for Snowy Plover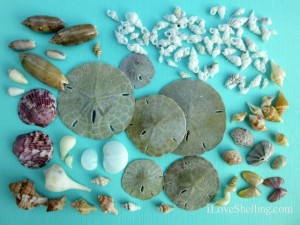 For me, this is the perfect evening… taking a walk on the beach without any rush, without an agenda and being happy with whatever I find.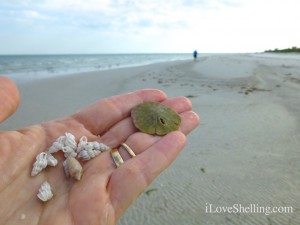 That's how I felt this week. I just want to melt into my beachcombing and have my mind completely focused on… well… focused on NOTHING. Ahhh. It worked. And as soon as I started breathing, feeling the warm breeze and being so happy to have my toes on the sand after a long week…. the rest of the world melted away.
That's when I found WENTLETRAPS! …And SAND DOLLARS!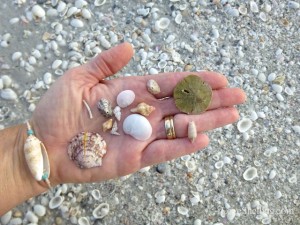 I get a little "edgy" when I cant get my fix of the beach. Yes, I know, I'm VERY fortunate to be have access to the beaches of Sanibel and Captiva as often as I do but this week was so busy catching up with life in general (we all know how that goes) I didn't get to get my normal beach therapy. There is one thing I NEVER take for granted… beach time. That's why I think it's important to share it because I loooove looking through wrack lines like this one near LIGHTHOUSE BEACH and knowing you love it too…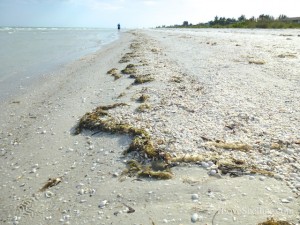 I even think it's cool to see SEA PORK…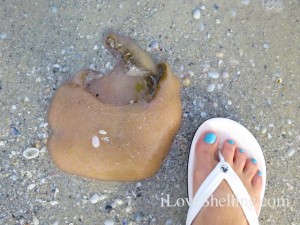 I was thrilled to find my treasures to take home but my favorite thing on the beach I found this week (that I couldnt take home) was seeing a mama SNOWY PLOVER and her babies. So sweet!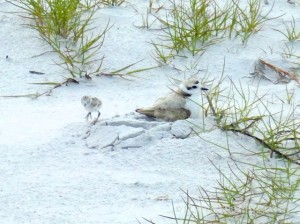 They are so hard to see because they blend in so closely to the sand but I snapped a few pictures of them without getting too closely to disturb them. And I got a little video! Enjoy the THREE SNOWY PLOVER BABIES AND THEIR MAMA video and if you are near SW Florida, join us on the iLoveShelling cruise to Cayo Costa tomorrow- Sunday May 18, 2013 at 1pm at Captiva Cruises. Call 239-472-5300 for reservations.
But for now… enjoy the SNOWIES!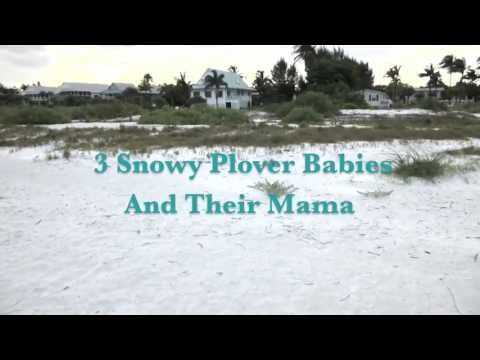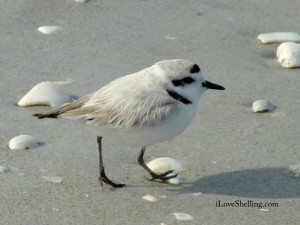 Top of the mornin' to ya! Wouldn't you feel luckier seeing a "Four Cleat Plover" rather than a "Four Leaf Clover"? Well, I did!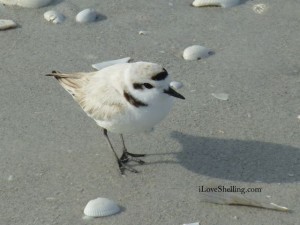 I felt lucky and charmed when I spotted this cutie little SNOWY PLOVER while walking the beach at Gulfside City Park. Ok, maybe one doesn't normally call his four little toes on each foot "cleats" but for the sake of St Paddy's day, I'm taking creative license with this one. heehee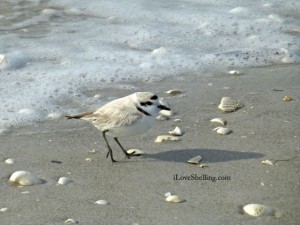 May your day be filled with luck and charm as well! Happy St Patricks Day!
Our iLoveShelling cruise to Cayo Costa was EXSHELLENT yesterday! I'll have photos coming up soon but until then I have one more lucky charm… here's a four leaf clover too!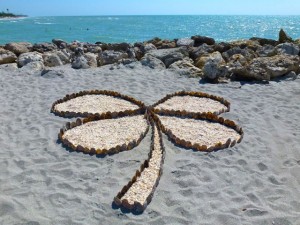 The sky was brilliant blue with white fluffy clouds. The wind was calm so the gulf was like a sheet of glass but just enough breeze to cool the air. It was just like a tropical paradise. Ahhhh. Here are some photos of shells and some other island treasures that I ran into…..all this weekend.
While I was shelling on the east end of Sanibel, Margie from Rochester, NY showed me this cute baby SNOWY PLOVER closely watched by it's parents. This is an endangered bird so it's very exciting to see new healthy babies.
From Blind Pass on Captiva to the lighthouse on Sanibel, to boating to North Captiva then back to the east end of Sanibel, the islands were alive, healthy and the prettiest I've seen them. Not a bad weekend, I'd say.