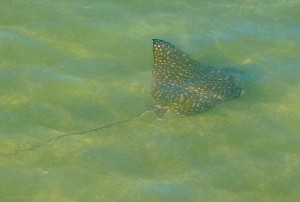 It's not unusual to see COWNOSE RAYS swimming along Sanibel's shoreline… but this was the first time we witnessed a beautiful SPOTTED EAGLE RAY surfing along the coast near shore today.  I got him on video so you can see too! We saw this guy half way between Blind Pass and Bowman's Beach while participating in the 2012 Coastal Cleanup organized by SCCF. It was really fun but I'll show you photos of that later since I can't wait another minute to show you Spot, The Sanibel SPOTTED EAGLE RAY. See Spot swim!
[youtube]http://www.youtube.com/watch?v=lZvZqCn6sRo[/youtube]
Okay, I know… I've gotten lots of requests for more cyber shelling so to hold yall over, we saw this on our walk today…. find as many as you can!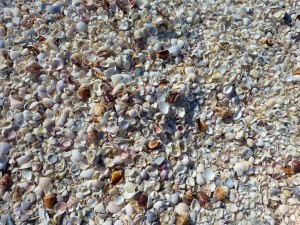 Read More