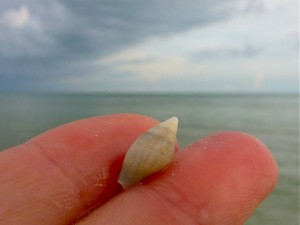 There are thousands of seashells at your fingertips most days on Sanibel but this weekend I was finding oodles of miniature shells that fit ON my fingertips. I found this RUSTY DOVE SHELL rolling along the surf line.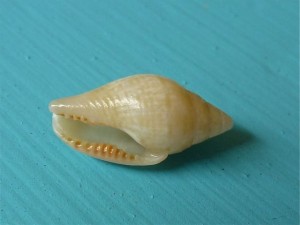 Isn't this the pretties little shell detailed with those tiny teeth along the opening (aperture)? I was excited to find it since it isn't my every day find. I knew it was a DOVE shell but MurexKen verified that it was a RUSTY DOVE SHELL.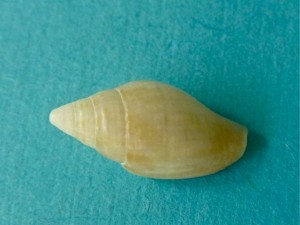 Clark found this little SWEET CONE….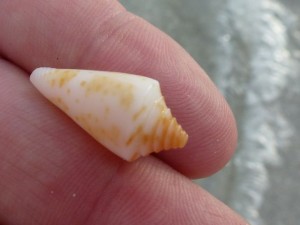 I always love to find the bright orange "juvie" SCALLOPS…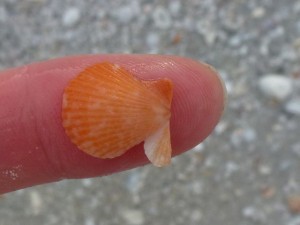 I normally only pick up the FLORIDA SPINY JEWEL BOX but this CORRUGATE JEWEL BOX just struck me as being so colorful and vibrant with such a fun shape… I had to pick this one up. Honestly, most of the time they just aren't so cute… but maybe they are starting to grow on me.
On Friday,I met shelling sistah and sister blogger Cheri from Shelllady who I could have talked to for hours. She lives very close to my family in Virginia so it was so nice to talk to Cheri and her "Hubby" about my old stomping grounds and felt right at home with them…and I got to see their shells they found.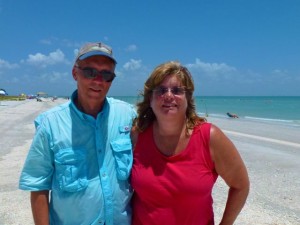 This next picture are the shells they found on Friday but if you go to her blog HERE, you can read about everything they found from the week. They found The Sanibel Six and more!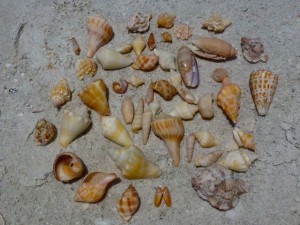 If I had seen this on Thursday, I would have added this to my "10 Reasons Why I Love The Beach" list so I'll just say this is #11….Rainbows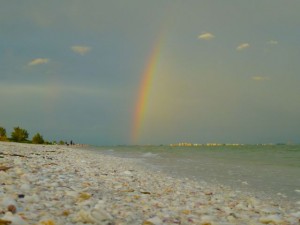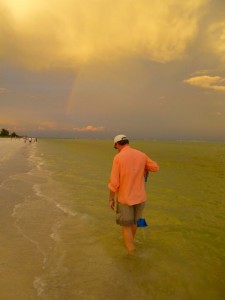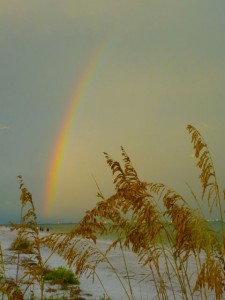 Read More
While looking for minis at the Lighthouse Beach on Sanibel this past week, I ran across a shell I never noticed before. This little guy is a BEAU'S VITRINELLA and it's only 3/8 of an inch big. It was near the area I was finding WENTLETRAPS, TUSKS, and BABY'S EARS so I was very focused on the small shells.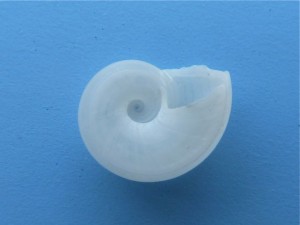 It's a pretty little shell so I will definitely be on the lookout for more of them now that I know the shape, pattern and can call it something other than "cutie little guy that looks like a flattened tiny white button shell".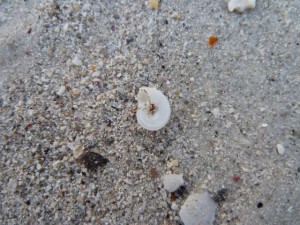 This is what it looked like on the beach when I found the VITRINELLA.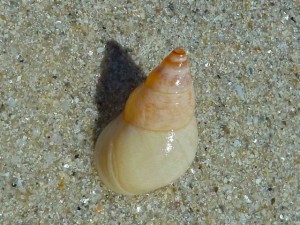 I also found this shell that measures about an inch at the lighthouse beach. I thought it could be faded PERIWINKLE but just to be sure it wasn't a tree snail or something, I asked my land snail friend H.L. Lori if she knew what it was. Without seeing the shell in person, she thought it looked about right to be a PERIWINKLE. Thanks, HL!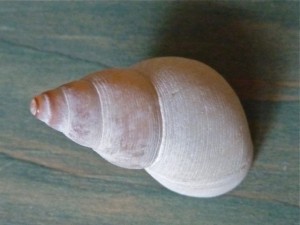 This is another view after I brought it home.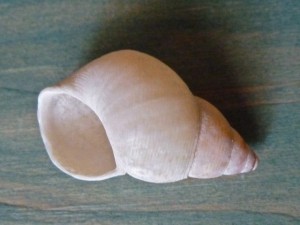 It looks like a MANGROVE PERIWINKLE, doesn't it?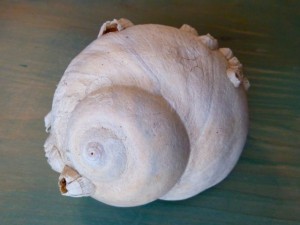 Since I'm on the seashell identification kick, I thought I'd show you this shell too. Let me make this clear… this is not a Sanibel area shell. This was a gift from Terri and Dennis who found it where they live… around the Seattle, WA area. I didn't know what to call this one either so I asked my California shell friend Scott R. to identify it for me (thanks, Scott!). He says it's a LEWIS MOON SNAIL and it's the largest MOON SNAIL in the world. It's about 4 inches wide. It's huge!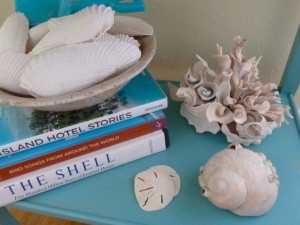 I found a great home for it right beside the shell sculpture Carla from Love Letters From The Sea blog.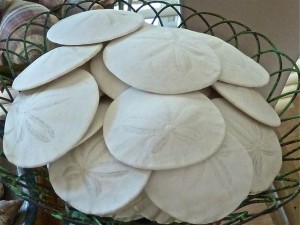 Terri and Dennis also brought quite a few SAND DOLLARS from the Pacific. They are just as beautiful as our Sanibel SAND DOLLARS but they don't have the slits like ours. Thank you Terri and Dennis!  I found a nice home for them as well….right beside our CARIBBEAN CONCHS and other shells we found in Belize 2009 .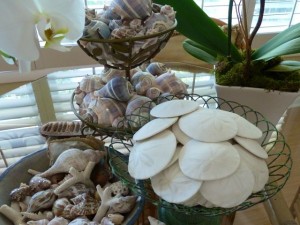 Read More